We're elated to announce The Engage! Edit. It's a milestone year for us and time to do something different. After 15 years and 40 sold-out Engages!, we've spent the last several months preparing to pull back the curtain and share more inspiration and innovation with you. At Engage! we've been fortunate enough to work with some of the most talented and creative professionals on the planet, and we're here to share their stories, our stories, and all we've created together. Building bridges across the globe has become one of our proudest missions of Engage! and this site is an extension of that work. We are honored to continue to foster a global wedding and event community that can effect change and bring meaning and purpose to what we all do. This is not your typical event and wedding industry blog!
Our stories come exclusively from the events we've created and the partners we've worked with along the way. From trendsetting gala inspiration to event gifting ideas and headliner entertainment, we're dishing on not only what we do but how and with who.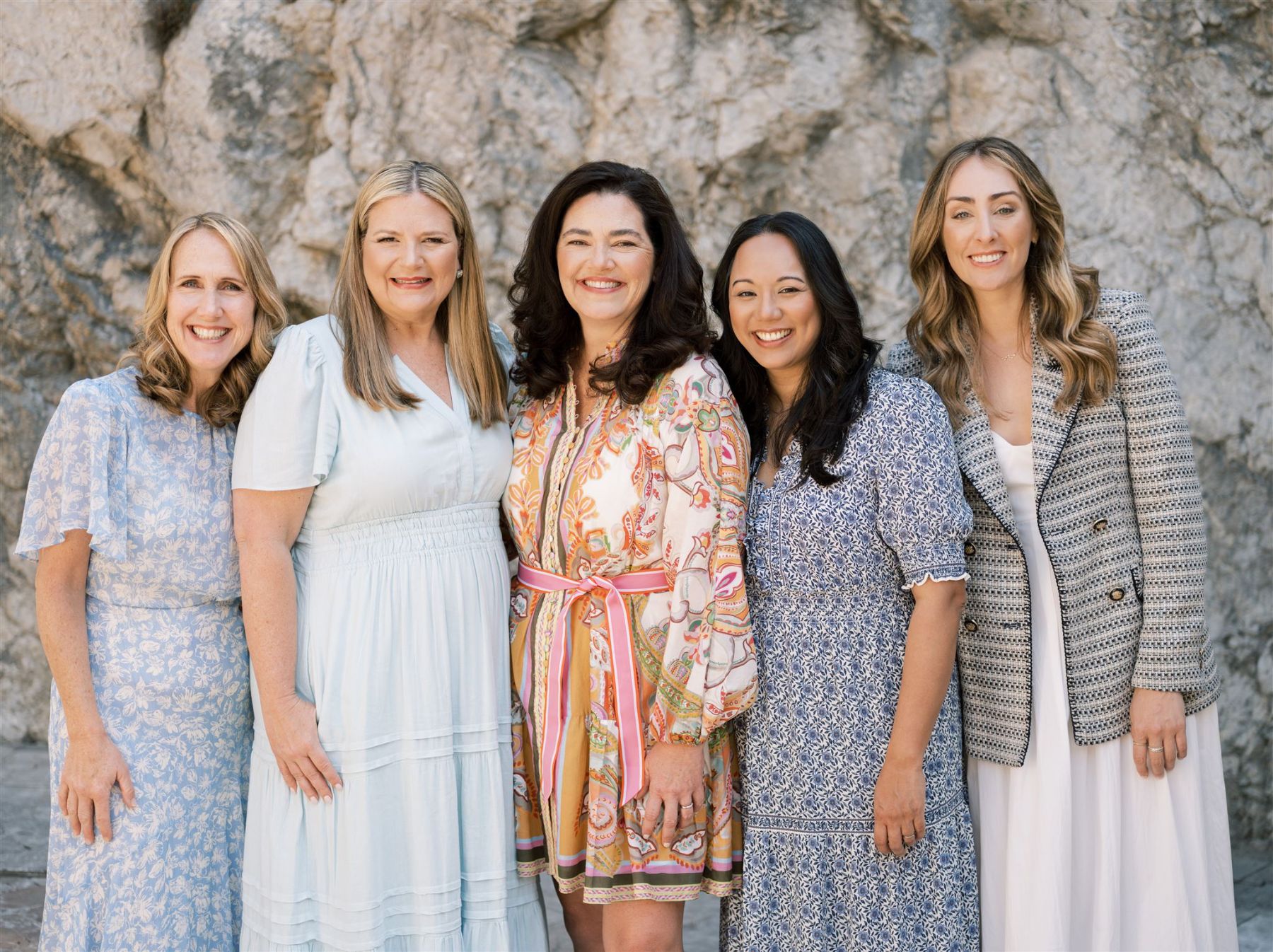 The Engage! Community
For those unfamiliar with Engage!, we host luxury B2B summits, experiences, and retreats for wedding and event professionals in top destinations worldwide. Our events are designed to provide an authentic experience for networking, education, inspiration, and innovation for our guests and speakers. But our global community is so much more than that.
Over the years, we have hosted events in some of the most beautiful locations you could imagine – from the beaches of Grand Cayman and the banks of Lake Como to the Rocky Mountains of Colorado and the cliffs of Ireland. Our summits, experiences, and retreats are renowned for their attention to detail, world-class speakers, one-of-a-kind gifting, and incredible bucket list experiences. Not your average conference, we're talking about jet skiing in the Caribbean, dune racing in Dubai, dancing with Ne-Yo in New Orleans, and getting a behind-the-scenes peek at top fashion brands and monuments in Europe. From lunch with icons to dinners in historic cathedrals and castles, our events are truly unforgettable – and so is the work of our incredible partners who bring it all to life. (More on that in the coming weeks!)
The Engage! Team
While it truly takes a village (well, much more than a village), our internal team remains fairly small. These are the women (and awesome guy!) who make it happen from behind-the-scenes.

Rebecca Grinnals, Co-Founder
A Co-Founder of Engage! (and Kath's best friend), Rebecca founded Engaging Concepts, a wedding industry consulting firm, after her tenure at The Walt Disney Company where she also co-founded Disney Fairy Tale Weddings. With a resume that includes working with some of the largest global brands in the wedding market, Rebecca is an industry thought leader like no other. Today, Engage! isn't just a business to her. It has grown to become a true family affair. Rebecca's two daughters, husband, and even dad and brother can be spotted on Team Engage! from time to time.
Kathryn Arce, Co-Founder
A Co-Founder of Engage! (and Rebecca's best friend), Kathryn (Kath) is also the Managing Director of Engaging Concepts, where she and Rebecca came up with the Engage! concept back in 2008. With decades of experience that also began at The Walt Disney Company, Kath is the calming force that keeps the machine running across the globe. Team Engage! is also comprised of Kath's family – her husband and two daughters are often found in the swag lounges directing guests and welcoming newcomers.
Trisha Hay, Graphic Designer & Show Director
Trisha is our very first Engage! friend (and now family). While we were planning the first Engage! in 2008, she reached out to us to offer her talents in graphic design. 15 years later, the rest is history. Our love for Trisha and her work was instant. What we do, we couldn't do without her. She's our internal graphic designer and our show director on site. Our sessions and speakers run seamlessly because of her. Our programming is on point because of her. And we couldn't imagine Engage! or creating this event and wedding industry blog without her (luckily, we've never had to).
Heather Robbins, Attendee & Partner Logistics Director
Heather joined Team Engage! back in 2019 as our mission, speaker roster, and volume of events grew. If you've had any involvement with Engage! since then, chances are Heather was responsible for making it happen. She's our go-to for all those complicated behind-the-scenes logistics that our guests never know about (because they run so smoothly!). As a first-timer at Engage!, Heather gets you prepped for your visit. As a speaker, she makes sure you'll all set. And as an attendee, she ensures you're ready to celebrate with us!
Samantha Roberts, Social Media Director
Samantha's first Engage! was back at the Biltmore in 2013 while working for The Knot. Two years later when she went out on her own to represent planners and wedding brands on social media, we jumped at the chance to team up! These days, Samantha can be seen at all of our events, head down on her iPhone, making sure that what you see in reality is curated seamlessly in real-time online. She manages our on-location photo and video teams, develops our behind-the-scenes social strategy, and is often a speaker on our stages, covering all things social.

Harmony Walton, Blog & Public Relations Director
Until recently, Harmony was the only non-team member to participate in every single Engage! (Her due date in 2020 dethroned that crown.) As the Founder of The Bridal Bar, Harmony was a speaker at our very first event in 2008. Since then, she's informally helped out behind the scenes, and in 2023, took on her first official role to help us develop and launch The Engage! Edit and take our event and wedding industry blog and media landscape to new heights. We are beyond grateful to Harmony and her team (including our very own Annie Grinnals) for working tirelessly over the last few months to cull through over 150,000 (!) images from past events to gather them together and start to tell the incredible story of Engage! through words and images. There is simply no one better to lead this charge than her.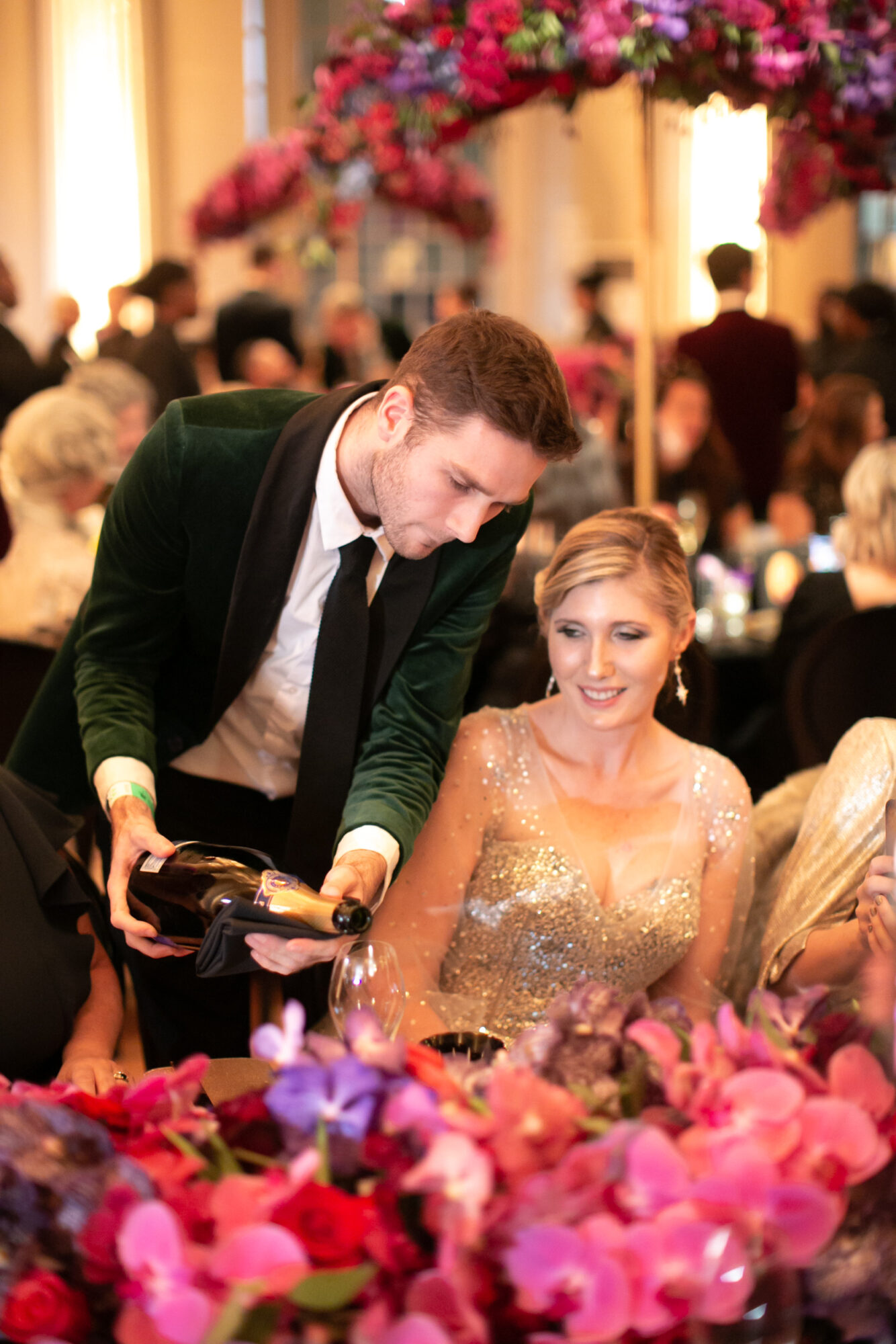 Shawn Leech, Hairstylist Extraordinaire and Engage! Ambassador
Shawn may be found behind-the-scenes coifing speaker's hairstyles for the stage and dancing up a storm at night at almost every single Engage! Rebecca and Shawn have been friends since their early 20s and Engage! would not be as fabulously styled (or fun!) without him. You'll know Shawn when you see his signature arm in the air, mouth open, and beard in all its glory in all our gallery photos (that we hope you check out!). He's a talented stylist and a beloved member of Team Engage!
TPD Design House
And we couldn't talk about Engage! without mentioning long-time partner, TPD Design House, who is responsible for designing, building, and developing The Engage! Edit, in addition to all the branding, ornate paper goods, perfectly curated gifting, every Engage! website, and so much more. We cannot thank them enough for all they've done, their sleepless nights, incredible talents, and true friendship. You'll soon discover as you journey through this blog, just how much they truly are part of the fabric of all we do. Stay tuned to see much more from TPD Design House very soon. We love you all!

The Engage! Edit –
The "Go-To" Event and Wedding Industry Blog
Here at The Engage! Edit, you'll get a behind-the-scenes look at some of our most memorable events and inspirational stories from the industry's top professionals. In this event and wedding industry blog, we'll be sharing event and wedding décor ideas, trend-spotting and what's new, lifting the veil on concepts to take to real couples and clients, and more. You'll find bucket-list destinations, one-of-a-kind entertainment ideas, and plenty of Instagrammable moments. From photographers and florists to chefs and designers, you'll discover partners and properties from all areas of the event industry…all across the globe.
We hope that you will join us on this journey. Check back regularly for all the scoop, announcements of upcoming dates and registration details, and so much more. With over 40 summits, retreats, and Engage! experiences, we've got lots to share with you in the coming months.
Just like we do offline, we're here to engage and connect with one another to make our wedding and event world smaller and ultimately better together!