Our finale night gala at Engage!23 The Paris Experience was one for the record books! A black tie gala at Château de Vaux-le-Vicomte, it was a moment in time that might have just rivaled balls of centuries past at this very place. Our creative partners could not have amazed us more! The palace festivities were truly awakened in a spectacular fashion. Featuring the hallmarks of Paris' opulence, grandeur, and glamour, every turn was a take-your-breath-away experience.
To start, we asked guests to dress in their royal best. And the fashion quickly became a night highlight! Our couture-clad clan traveled about an hour outside the city to experience this historic chateau, the largest privately-owned estate listed as a historical monument in France.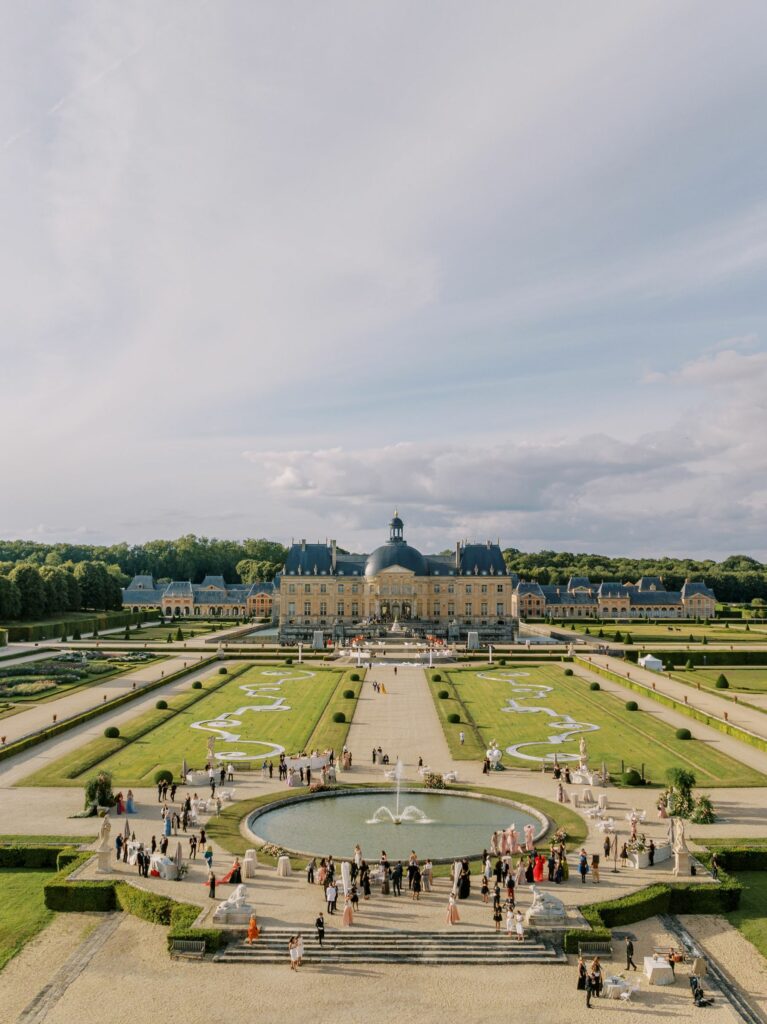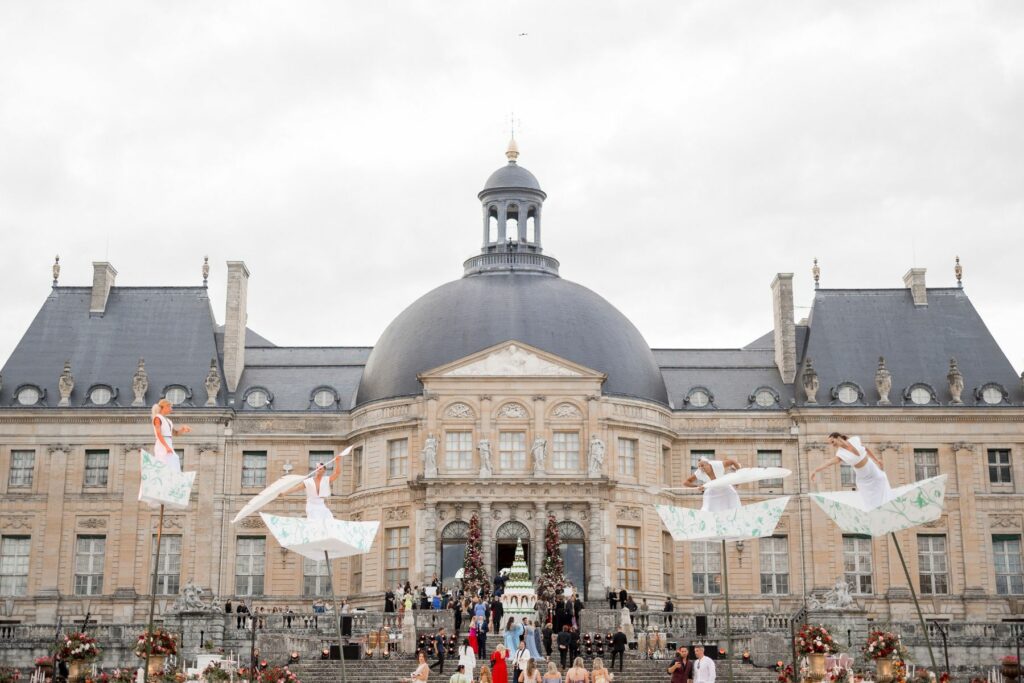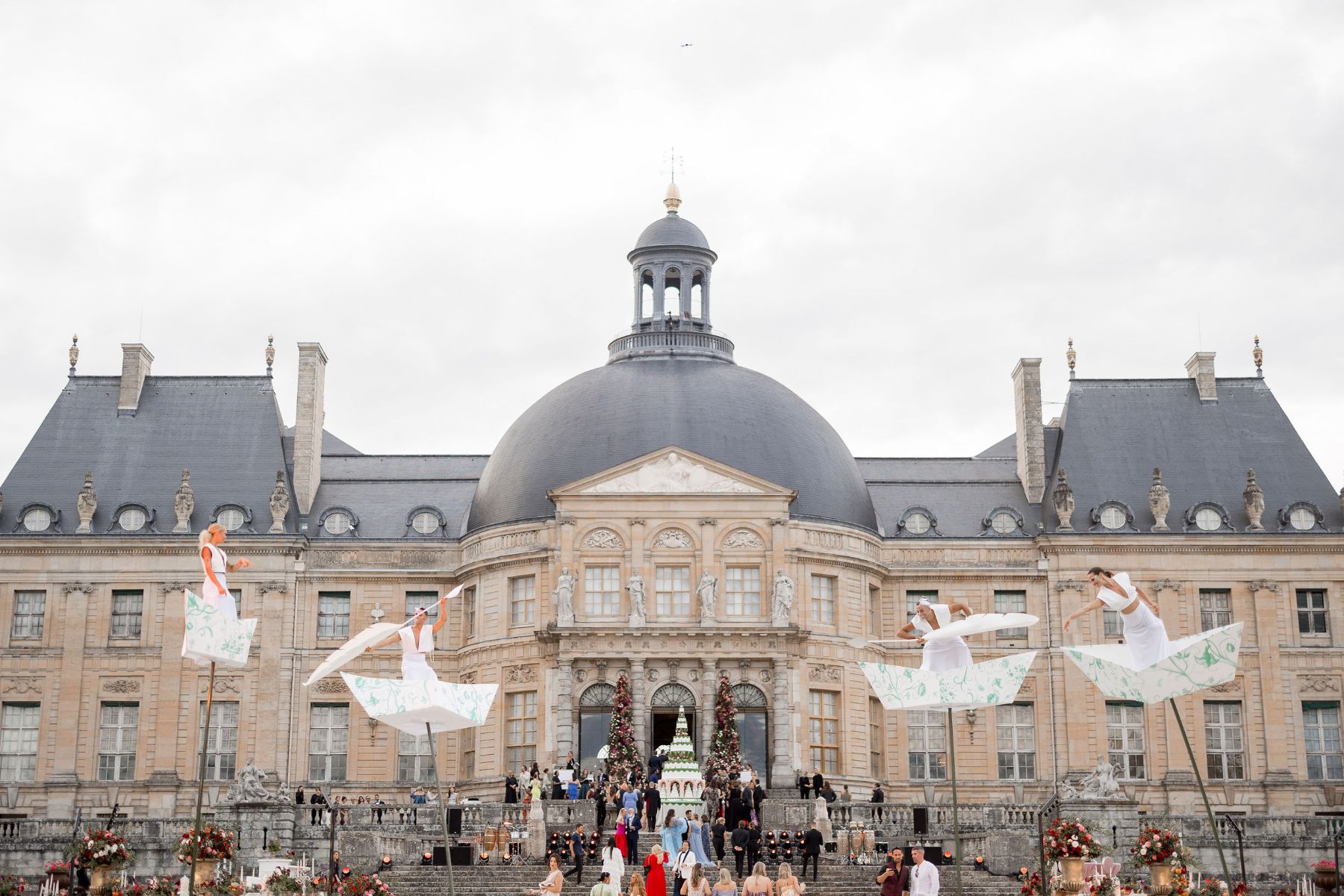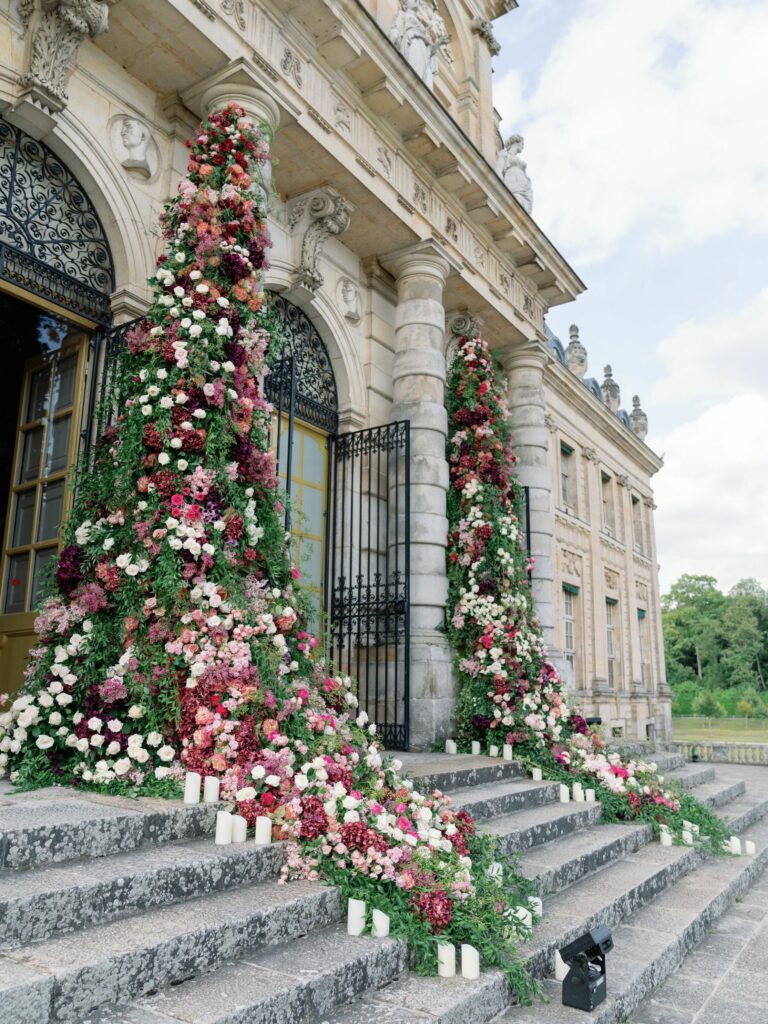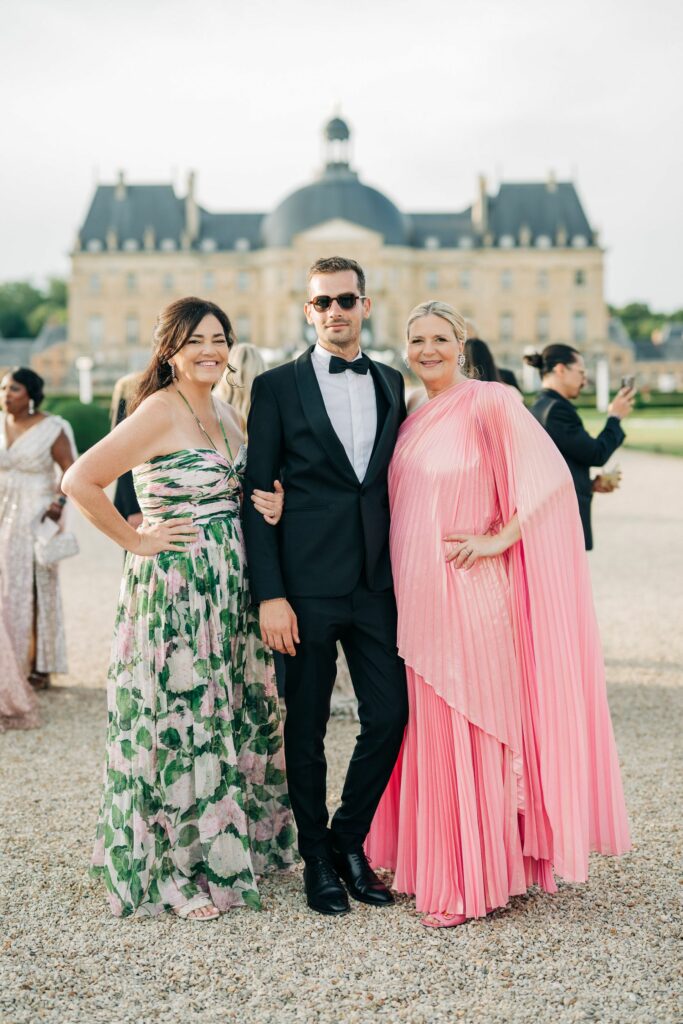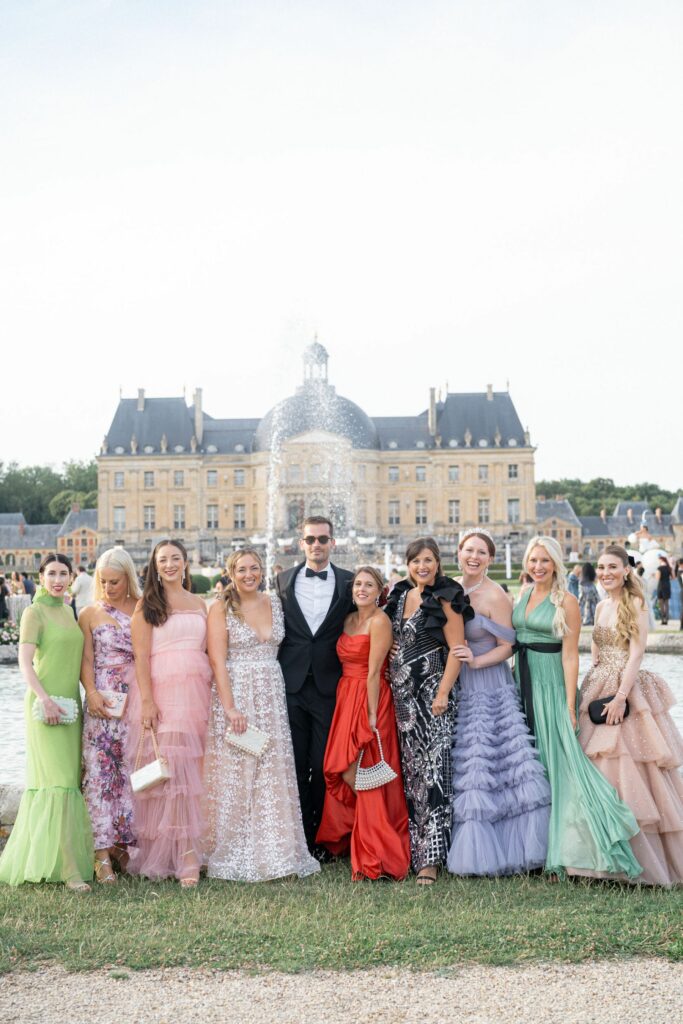 Château de Vaux-le-Vicomte
In 1656 Nicolas Fouquet, the Superintendent of Finances of Louis XIV commissioned architect Louis Le Vau, landscape architect André Le Nôtre and painter-decorator Charles Le Brun to renovate his estate and gardens.
After completion, on August 17, 1661, Fouquet held a grand party, and the following day, the king had Fouquet arrested as he believed the chateau was built with public funds. Authorities arrested and imprisoned Fouquet for life, and they exiled his wife.
The king then commissioned the Château de Vaux-le-Vicomte's architect, landscape architect, and painter-decorator on a much bigger project for himself… the Palace and Gardens of Versailles.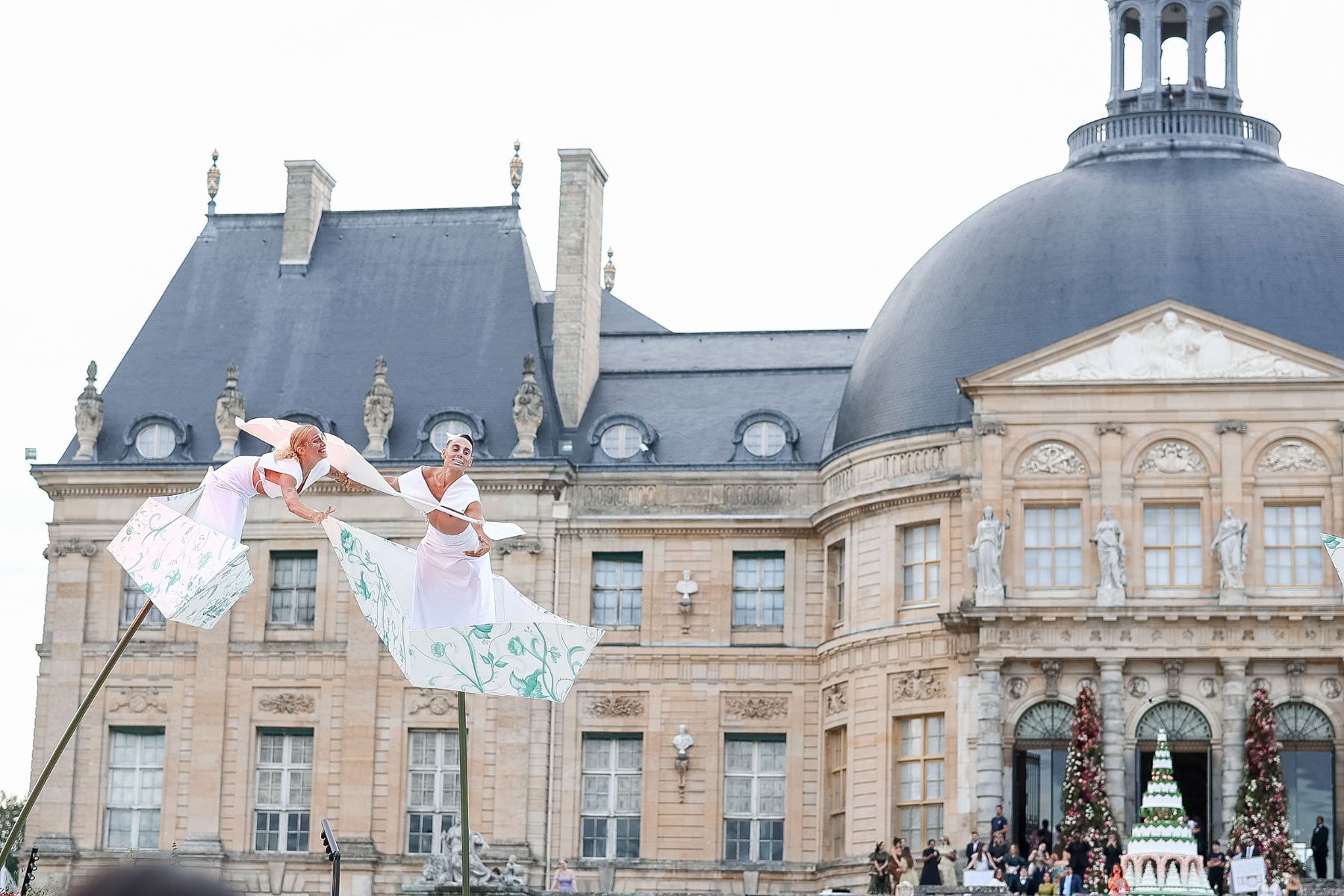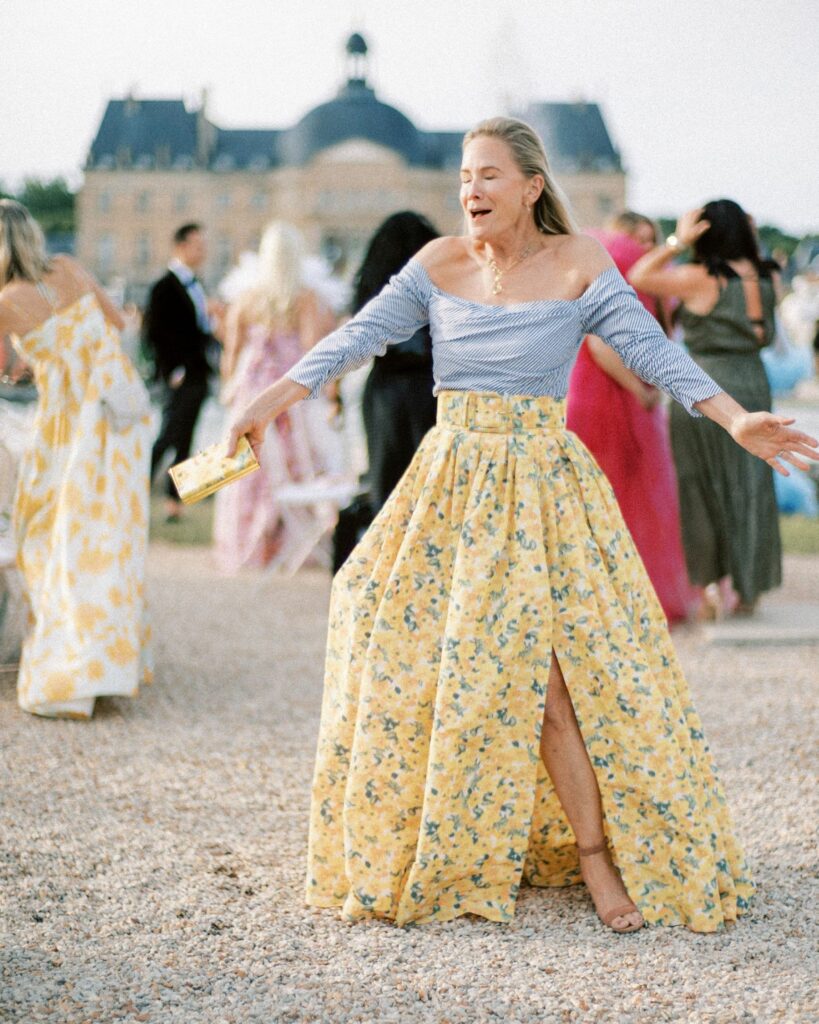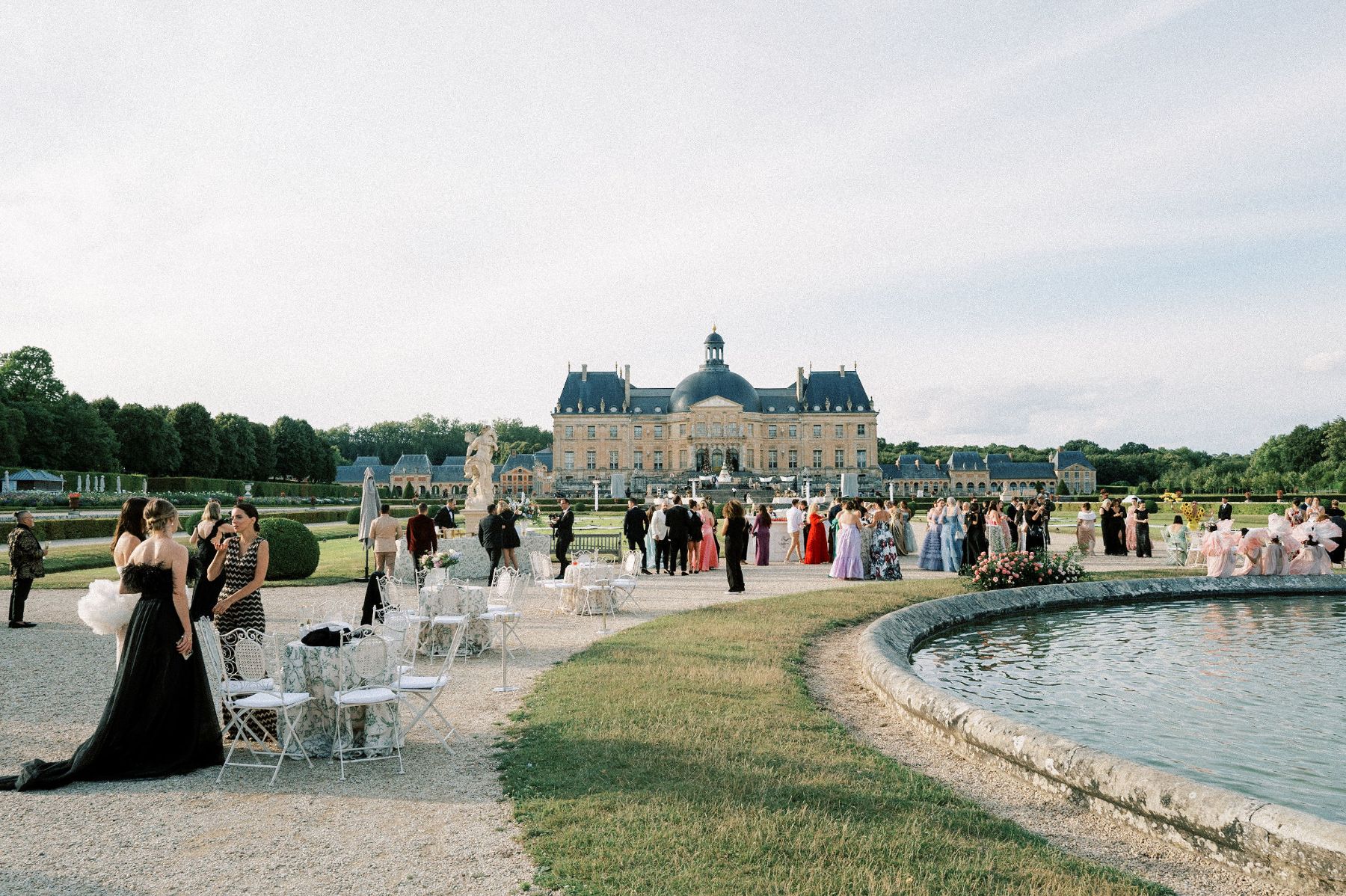 The Cocktail Hour
Hoping for a better ending, our guests strolled through the classic French gardens like royals of centuries past. They enjoyed cocktails and picked up their escort cards or as TPD Design House likes to call them, their "keys to the castle." Each table was named after a French monarchy…the perfect way to welcome attendees to the gala of royal revelry.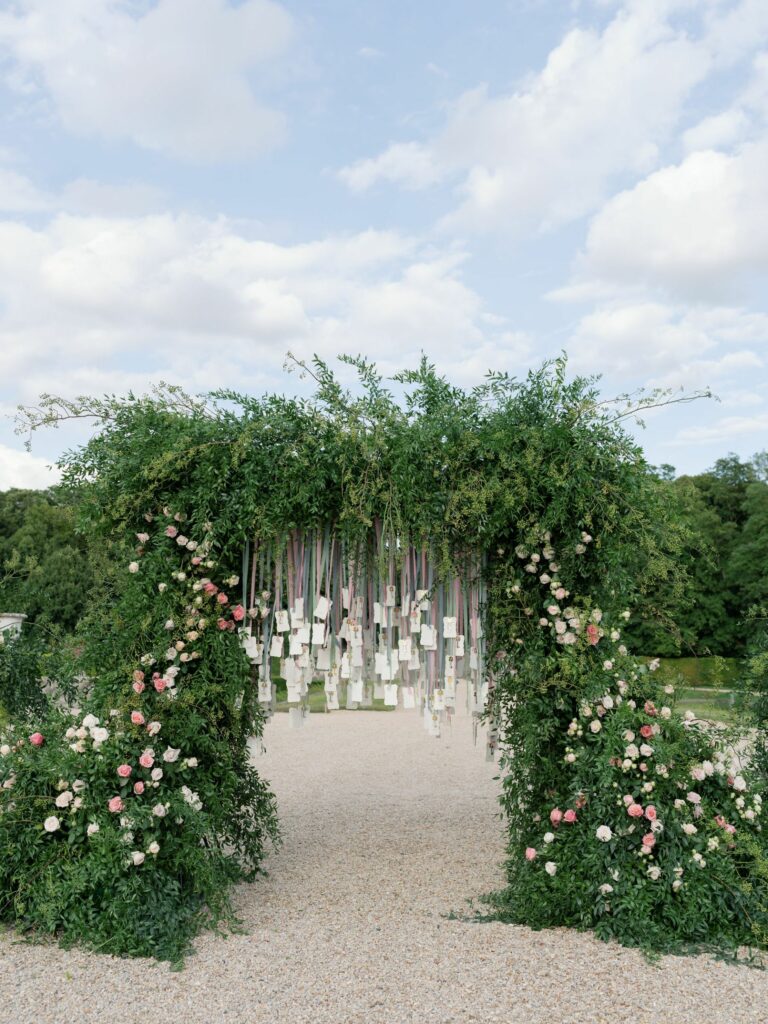 A venue as grand as Château de Vaux-le-Vicomte deserves a grand entrance! And that is exactly what our attendees experienced as they entered our gala dinner. As guests were invited to walk up to the chateau, a French Republican Guard of horses led them through the French gardens and the creative and immersive entertainment moments by Gabriele Rizzi Lab. Certainly, a highlight was the floating performers ushering guests to the grand staircase and bridge across the moat. Did we just say that? That actually happened! And it was every bit as magical as you can imagine.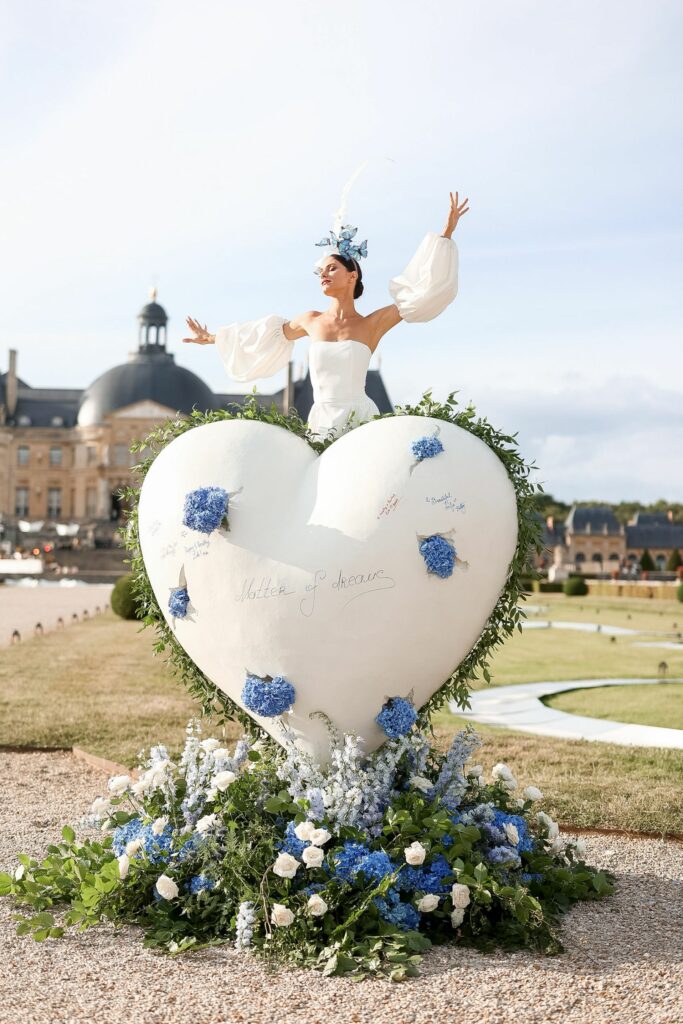 To enter, not only did the group first have to pass sky-high performers, but a very special pastry too! Bastien Blanc Tailleur created this French Garden-style cake that was a tribute to André Le Nôtre. More than 1,000 working hours went into creating this masterpiece, which included motifs that were reminiscent of the boxwood parterres of the Château de Vaux-le-Vicomte.
The first tier of the cake was supported by arches of more than 3,500 sugar roses and gypsophila. Below the arches was a hidden French sugar garden with a bed of peach-colored roses.
The cake was 3.5 meters high and 2.5 meters wide. Over 4,000 sugar roses, 2,000 trimmed boxwood bushes, and 250kg of sugar were used in this masterpiece!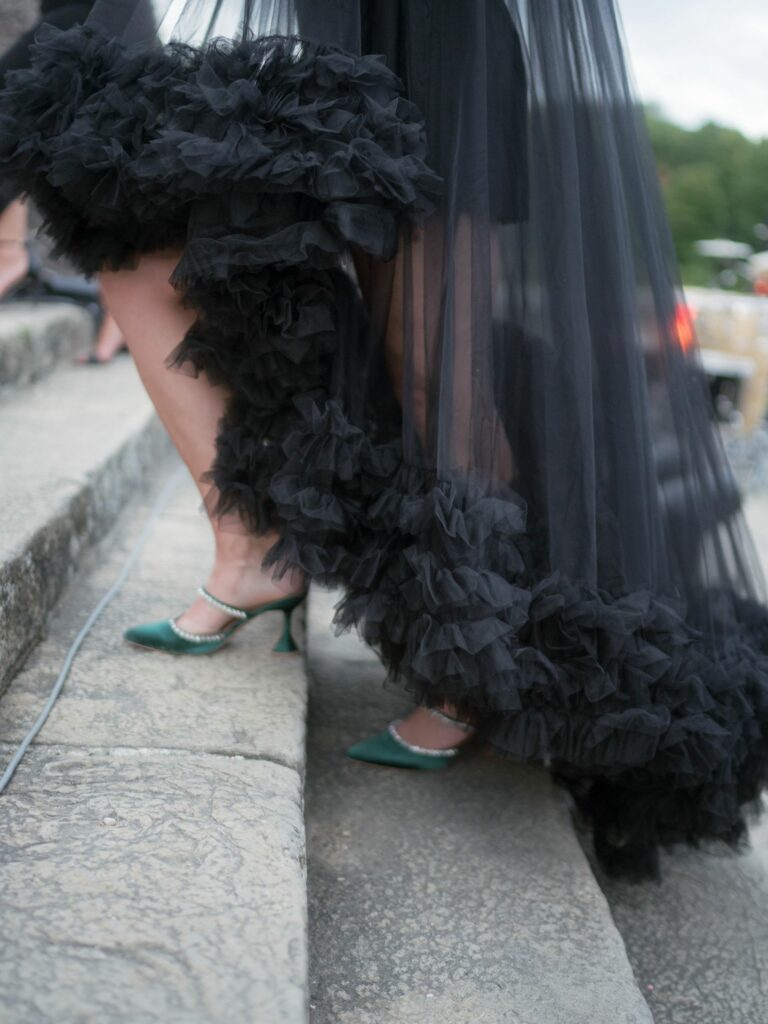 The Gala Design
Once inside, guests were welcomed to four rooms of fantasy, floral, and rich history. The design was a union of masculinity and femininity. Roni Floral Design wanted to maintain the character and beauty of the spaces by embellishing them with an array of complementary colors. A nod to the spaces but reimagined in a completely unique way. 
Each room had its own special touch. The Library Room had centerpieces created from books and paper flying over the tablescapes. The Hercules Antechamber was decorated with deep greens and bright pinks. It included a typical French castle armchair overturned on the table, blowing a floral arrangement down the center. The Chambre des Muses was complemented by greens, blues, and whites, including different height table candles surrounding low centerpieces. The Grand Salon included floral arrangements on freestanding structures that appeared to grow along the windows, falling upon the tables as centerpieces.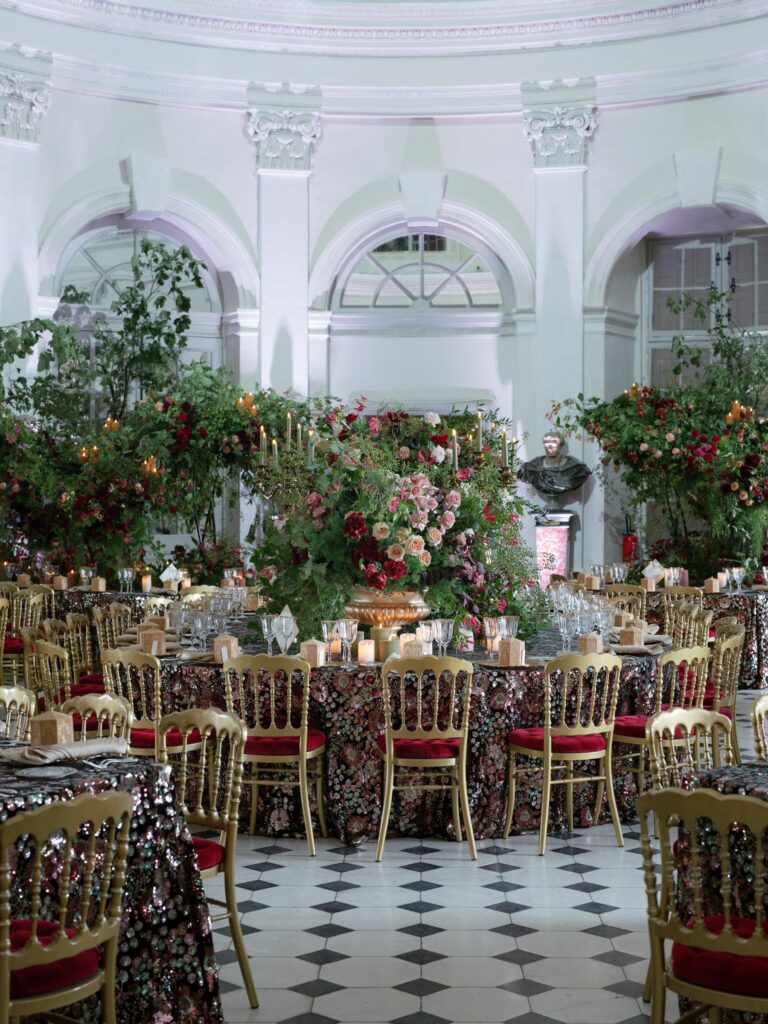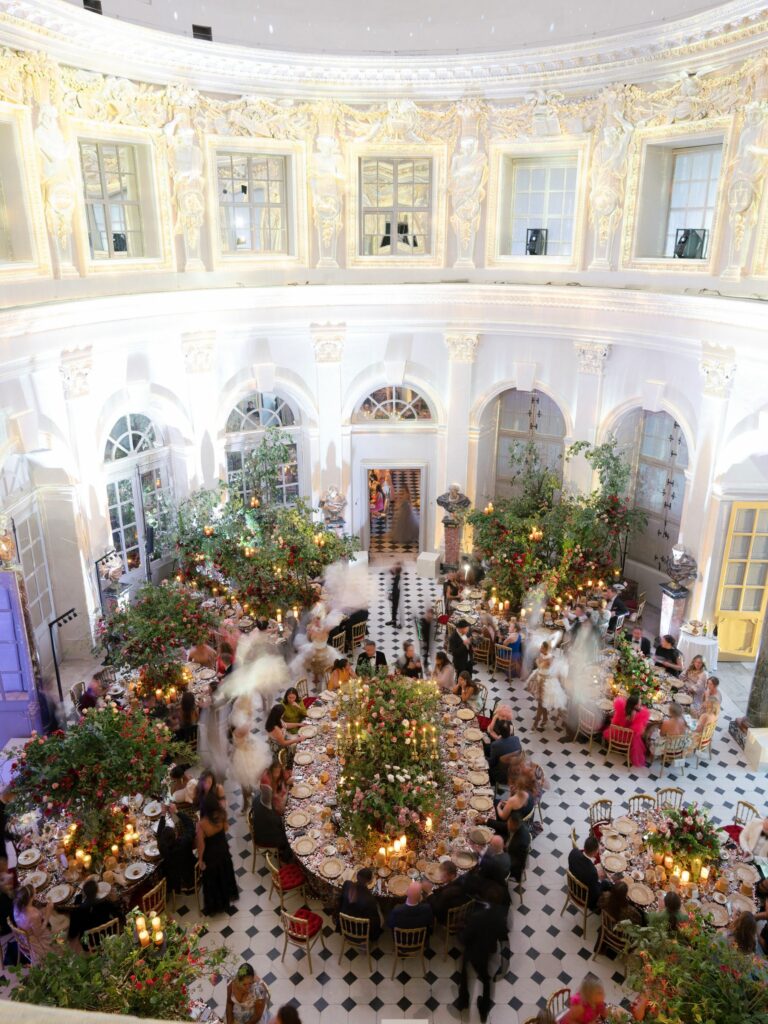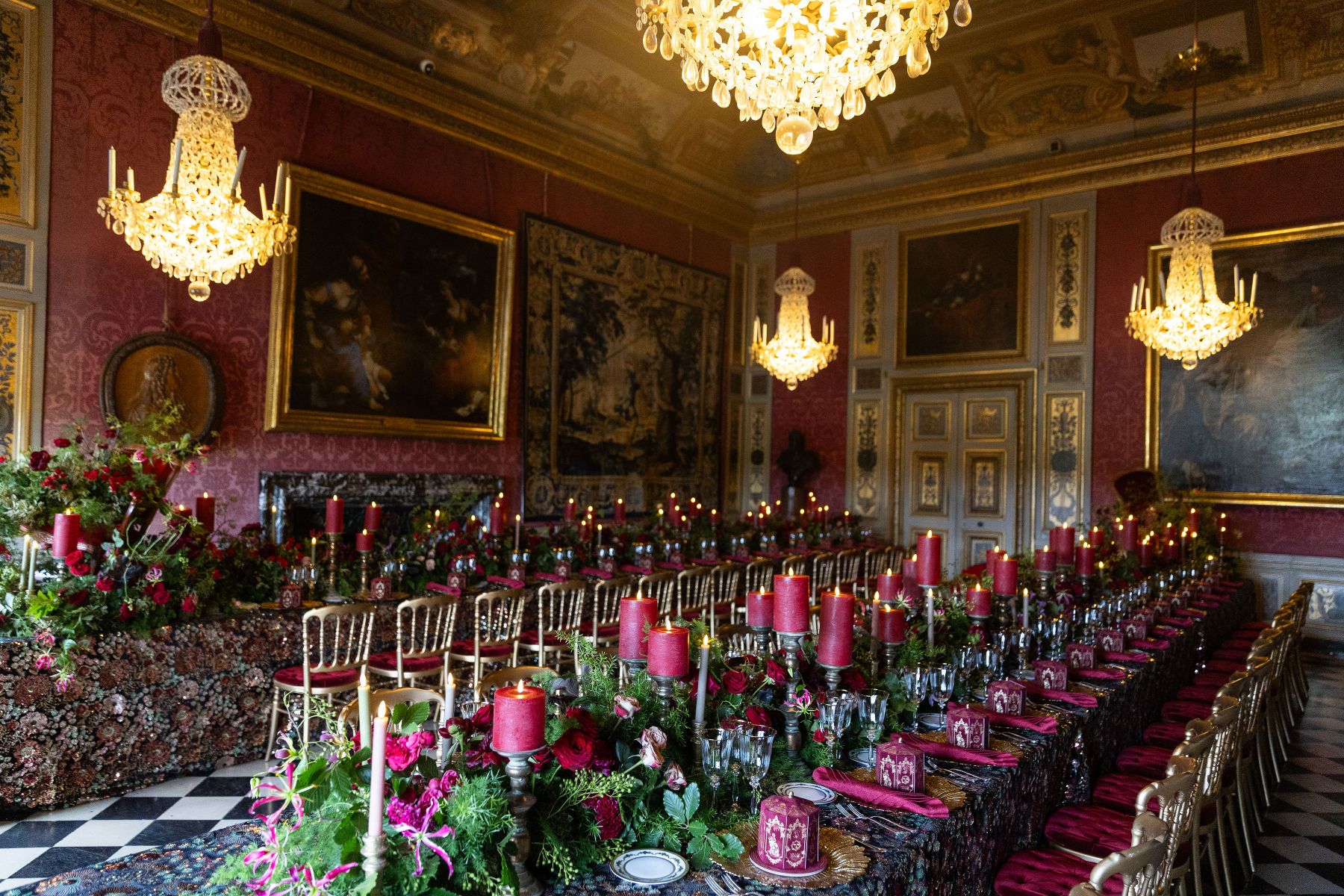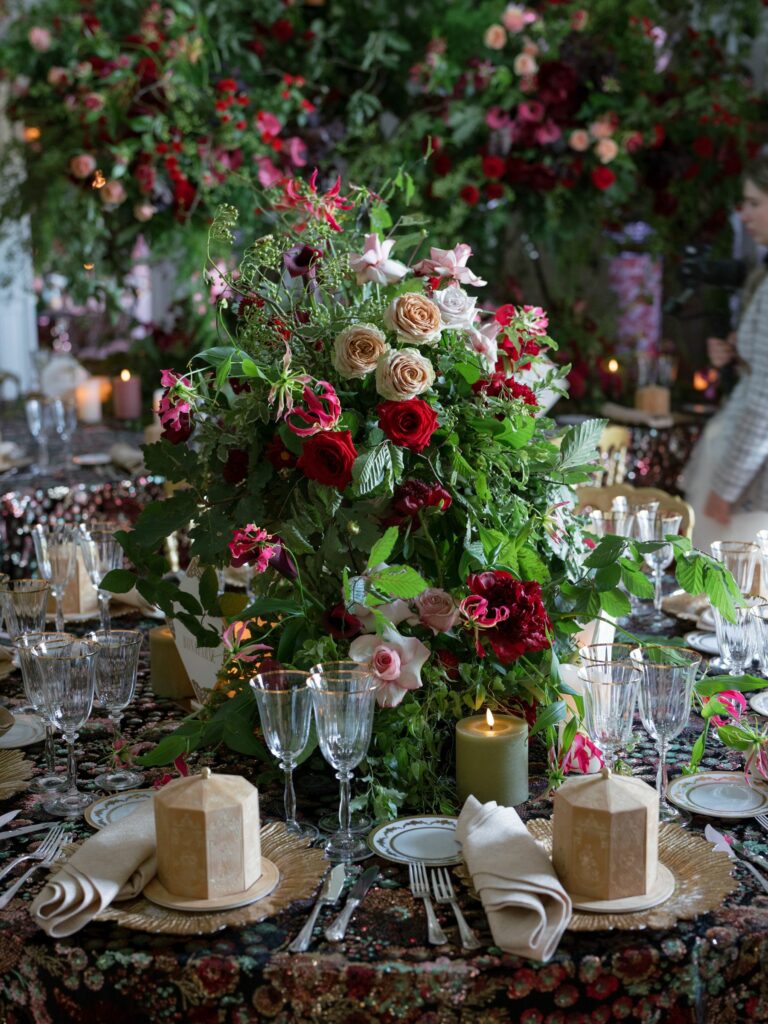 The Gala Dinner
As guests made their way to their seats, they discovered that the menu was also a very special highlight. We were honored to have dinner orchestrated by world-renowned chef Christian Lesquer of 3 Michelin Star Restaurant Le Cinq, at the Four Seasons George V Paris. Take a peek at the culinary delights from the night. He created quiet the masterpiece! 
Osciètre Royal maturé, tartare de tomates confites
Matured Royal Osciètre , candied tomato tartare
Rafraîchi d'eau de végétation de légumes
Refreshed vegetable water
***
Bar de ligne, râpé de truffe d'été
Sea bass and summer Truffle
Timbale de spaghetti debout, barigoule d'artichaut
Spaghetti Timbale and Artichoke
***
Vins Blanc
Chablis 1er cru "Fourneaux" domaine Grossot 2020
Vins Rouge
Côte de nuits village domaine Duband
The meal was one for the record books. What a special gift to experience such cuisine in a setting worthy of the food! A meal we won't soon forget!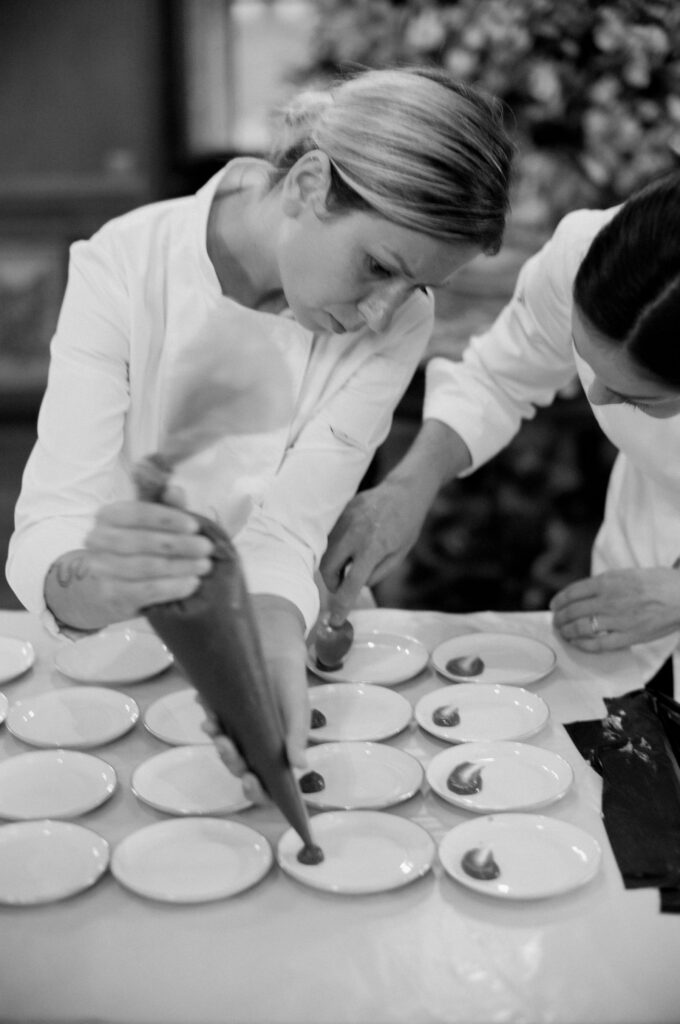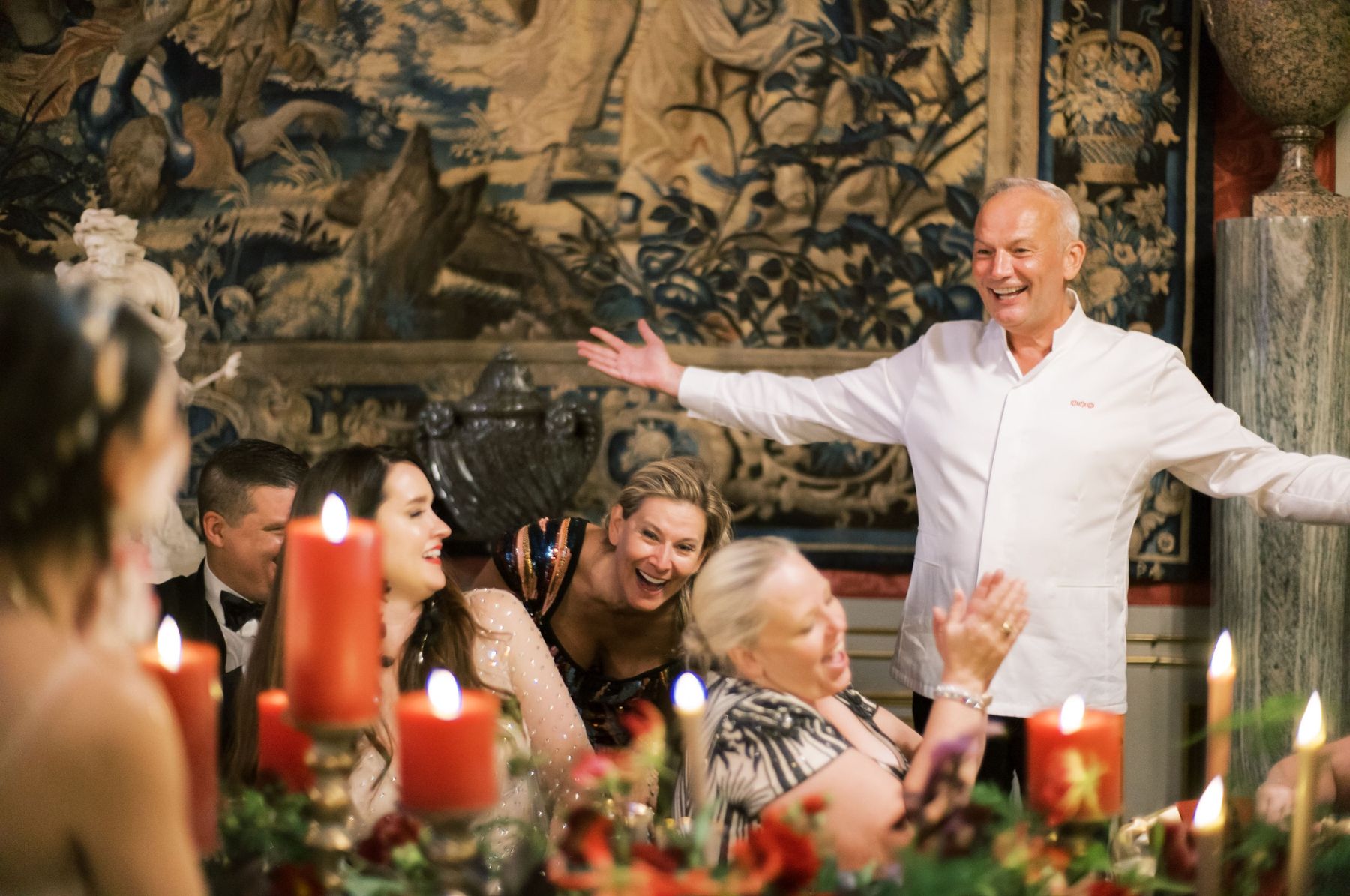 The Menu
The menu itself was delicious, dare we say historic. And the printed menu it was presented on? Equally as memorable! A work of art, it featured a three-dimensional cloche that revealed a menu card inside. TPD Design House created artwork for each side of the cloche that represented each of the four rooms within the chateau; the grand salon, Hercules, salon des muses, and la bibliothèque. There were four different colors (blue, pink, yellow, and burgundy) each coordinating with the interior of the salon rooms and Roni Floral's decor.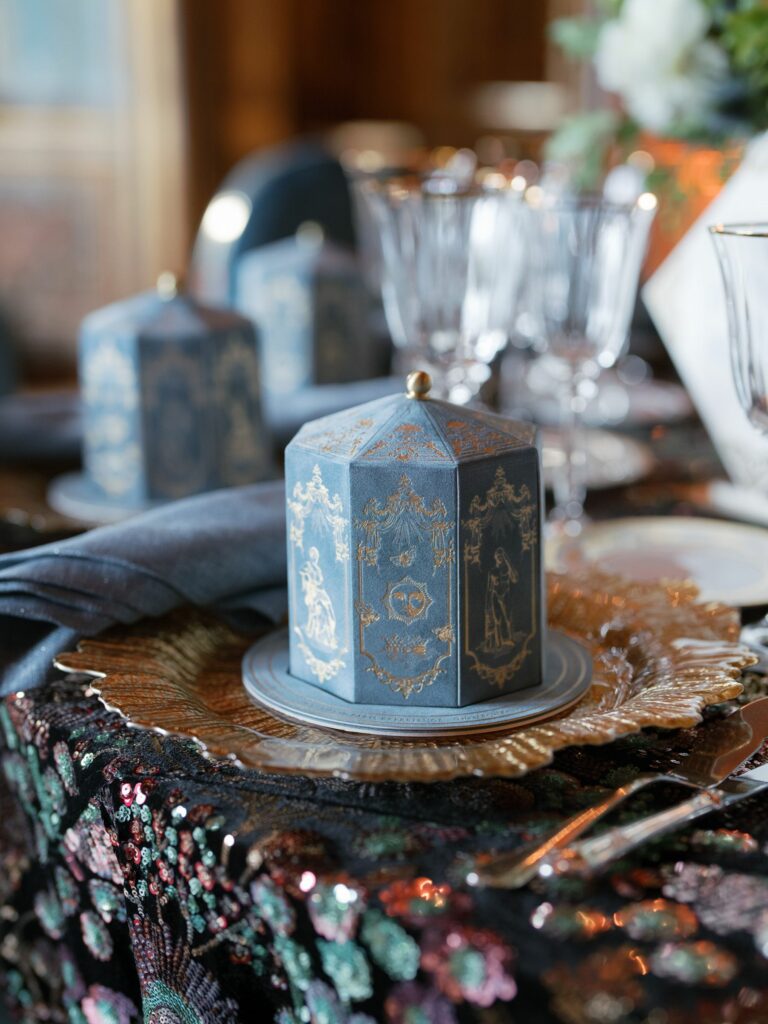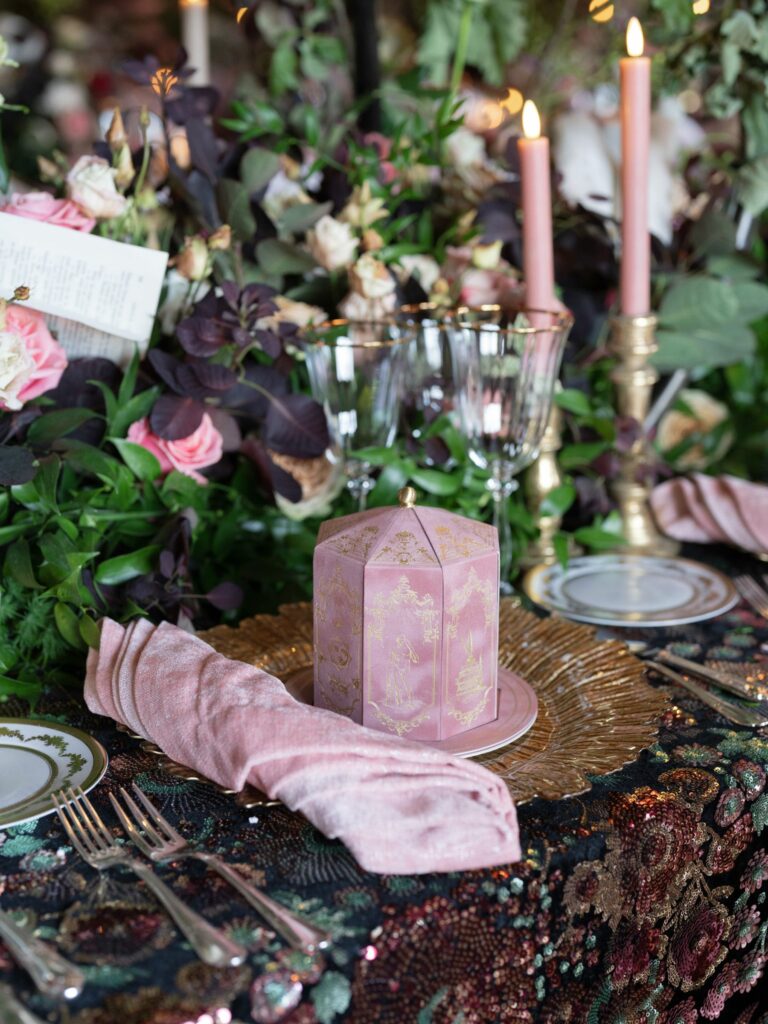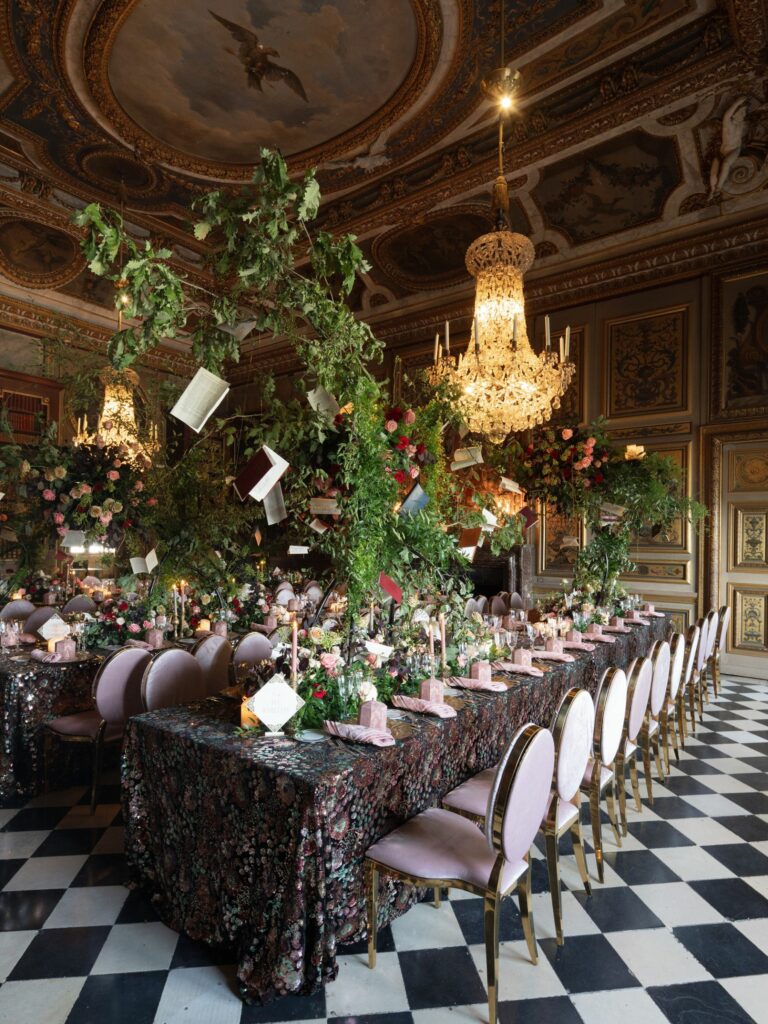 During Dinner
As guests delighted in their dinner, there was a surprise performance by Inspiration Live Music that immediately brought everyone to their feet! Can we say wow?!? The immersive experience included dancers, musicians, and theatrical performers each as memorable as the last. The energy was incredible! And after dinner, the dancing kicked up a notch. Inspiration Live Music transformed the chateau into a glamorous nightclub that was certainly one to be remembered!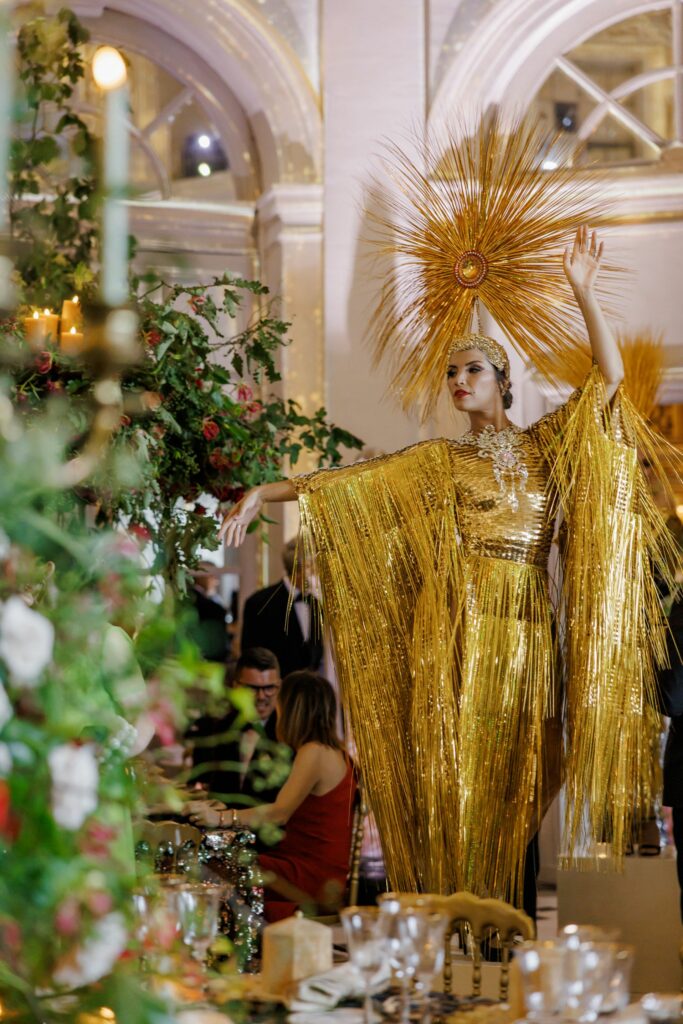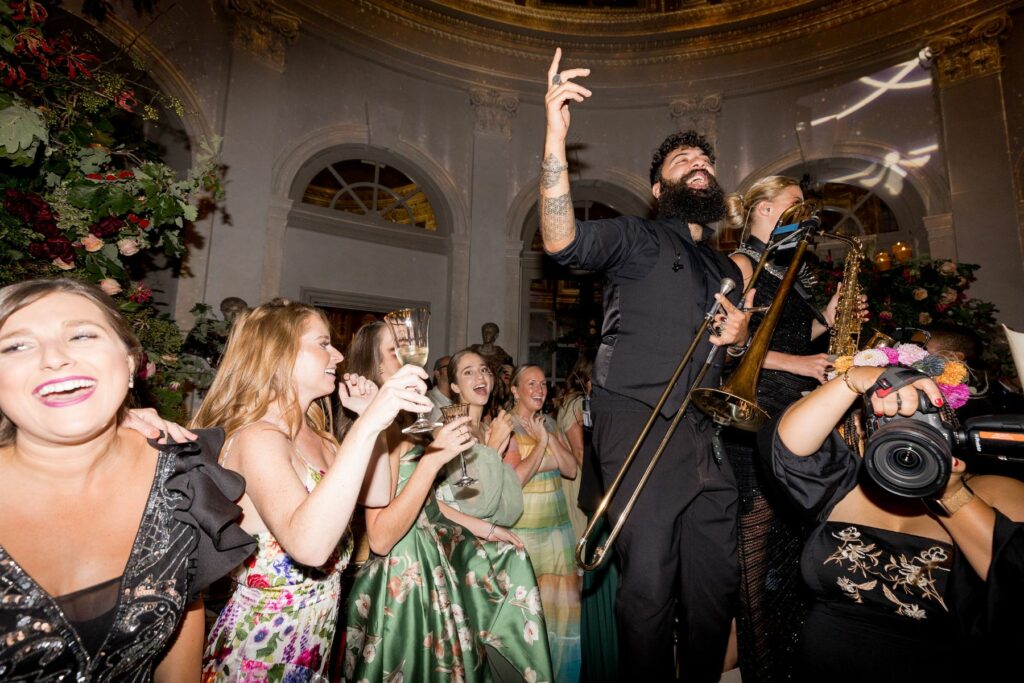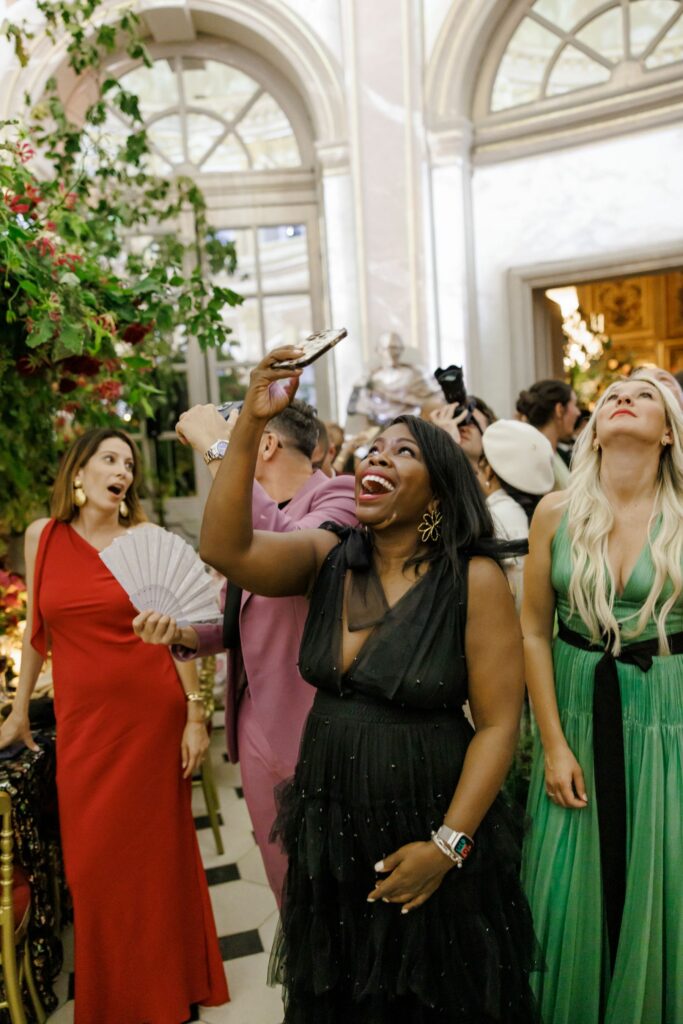 Then the After Party
Underneath the stars on Château de Vaux-le-Vicomte's steps, the al fresco after-party was brought to life with glorious colors and stunning effects alongside musicians, dancers, and performers. Video mapping by BS Technology dazzled our eyes on the historic structure while Inspiration Live Music and Gabriele Rizzi Lab collaborated on a concert-like Greatest Show performance in perfect synchronicity.
The grand finale? An epic fireworks and drone show by Grand Final Fireworks and Magic Drone that will go down in the chateau's history books for sure!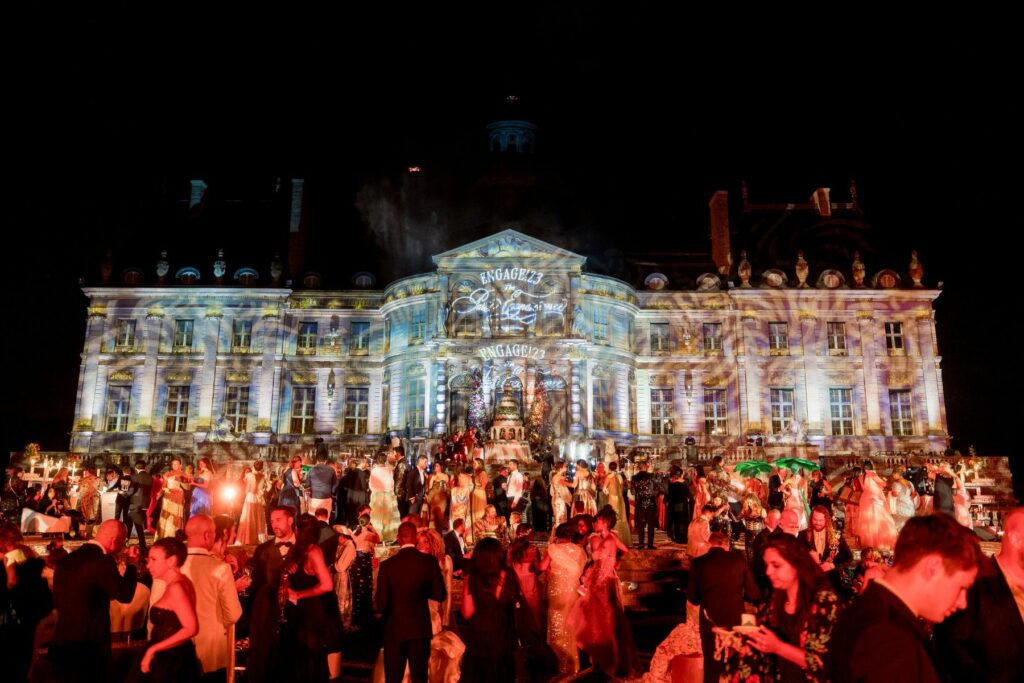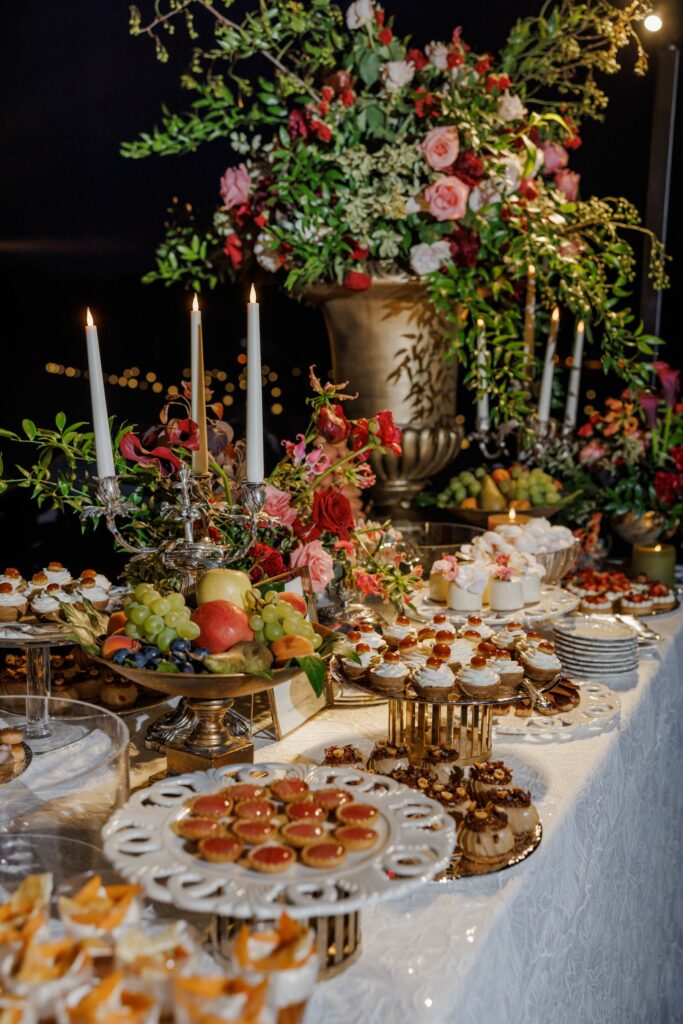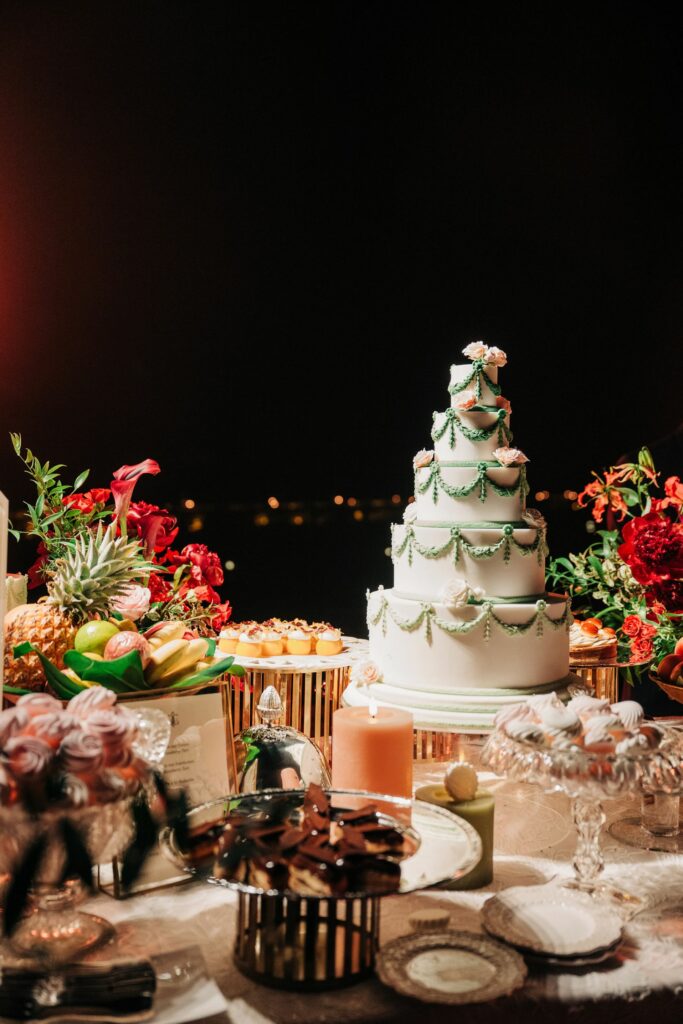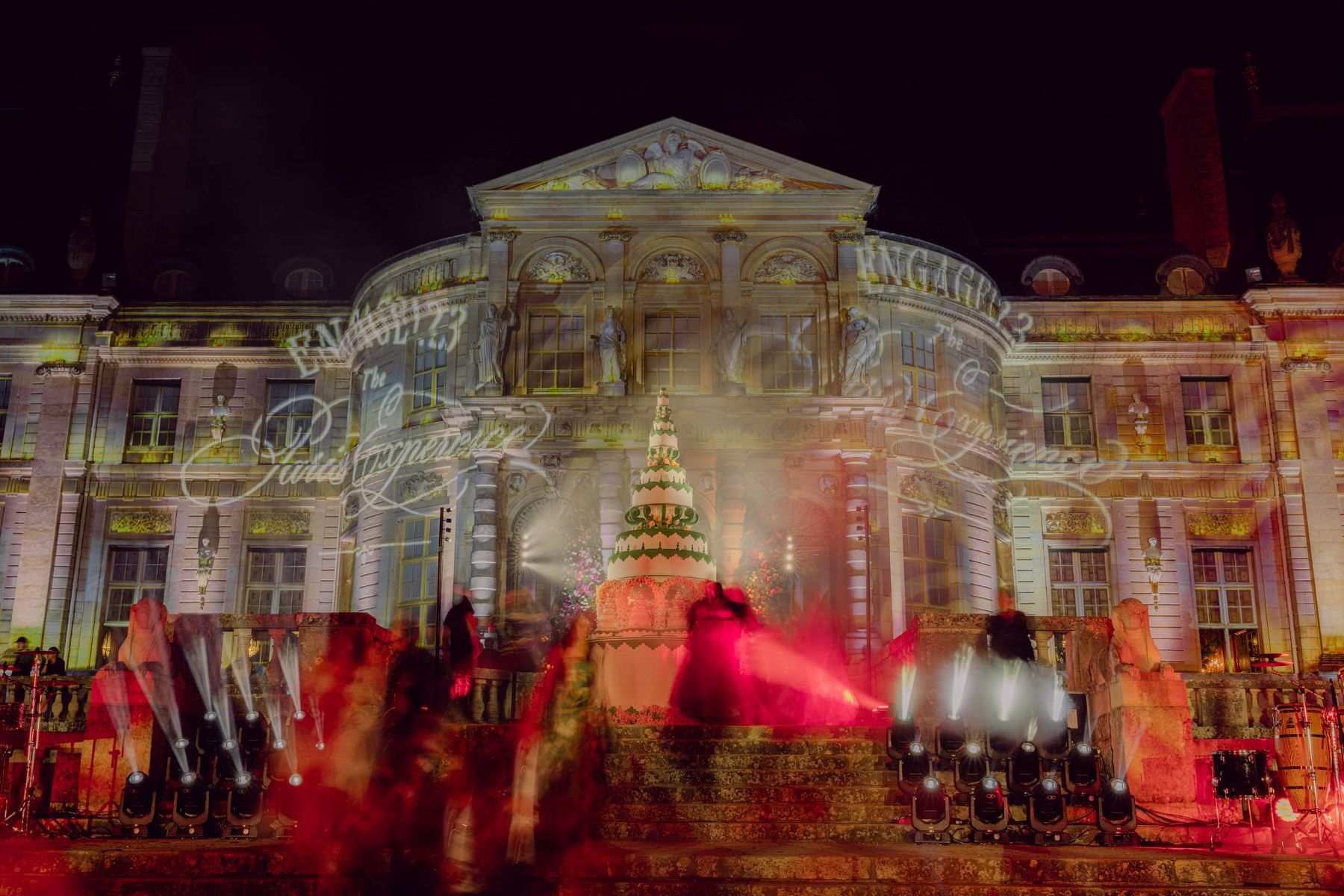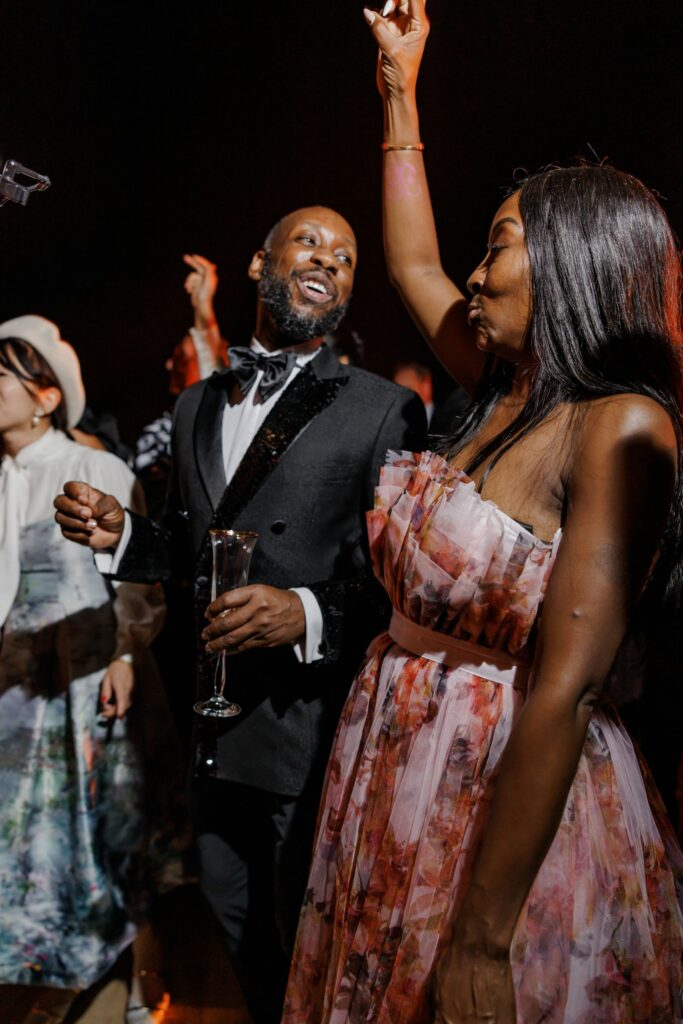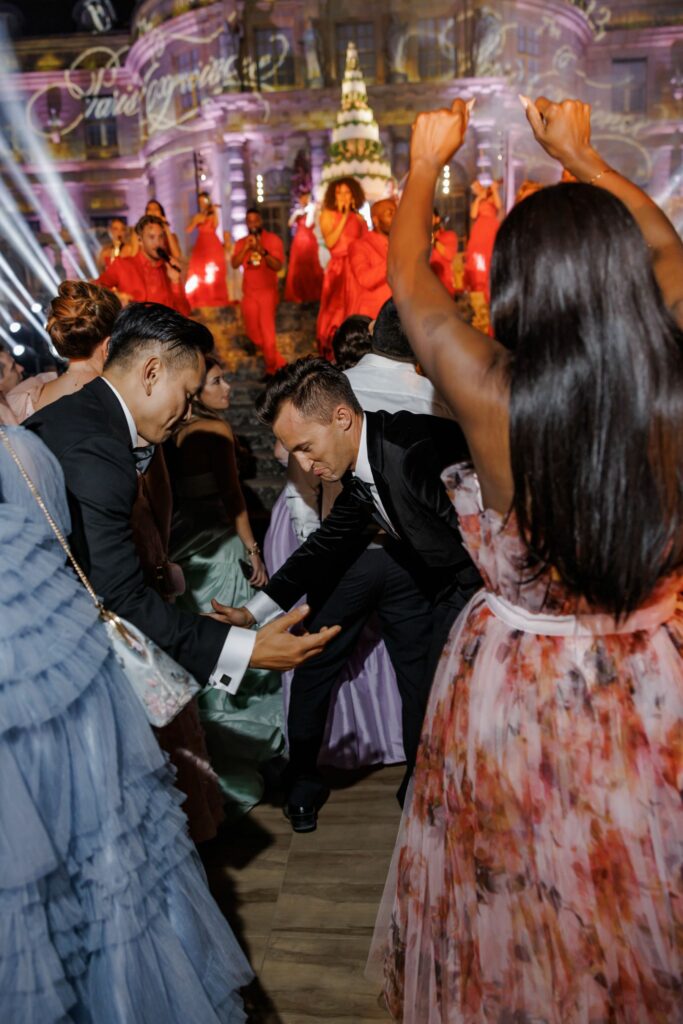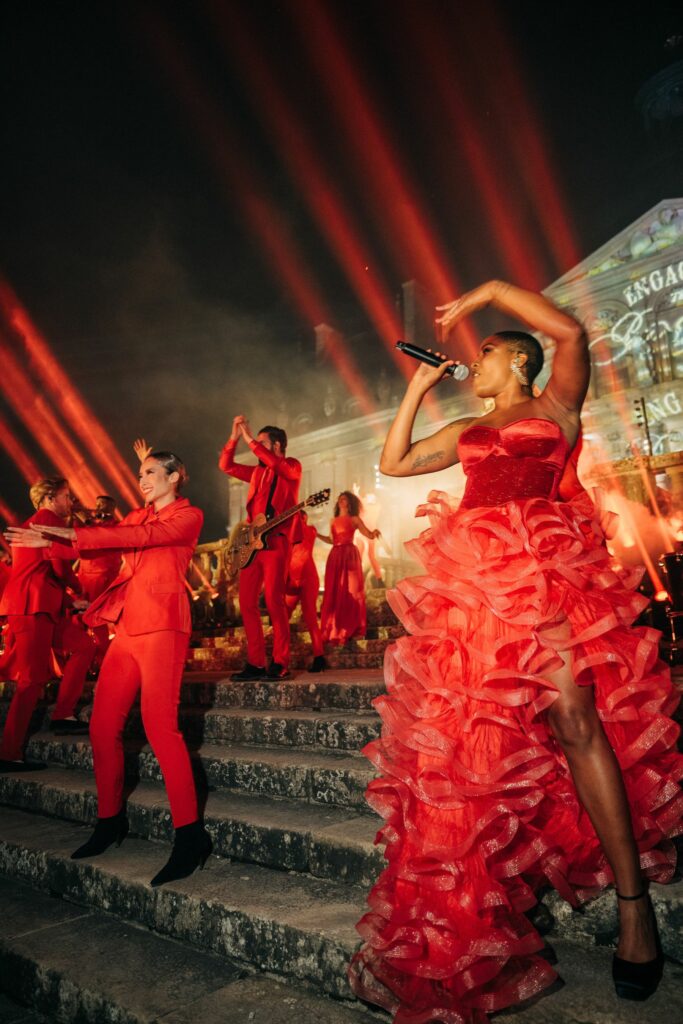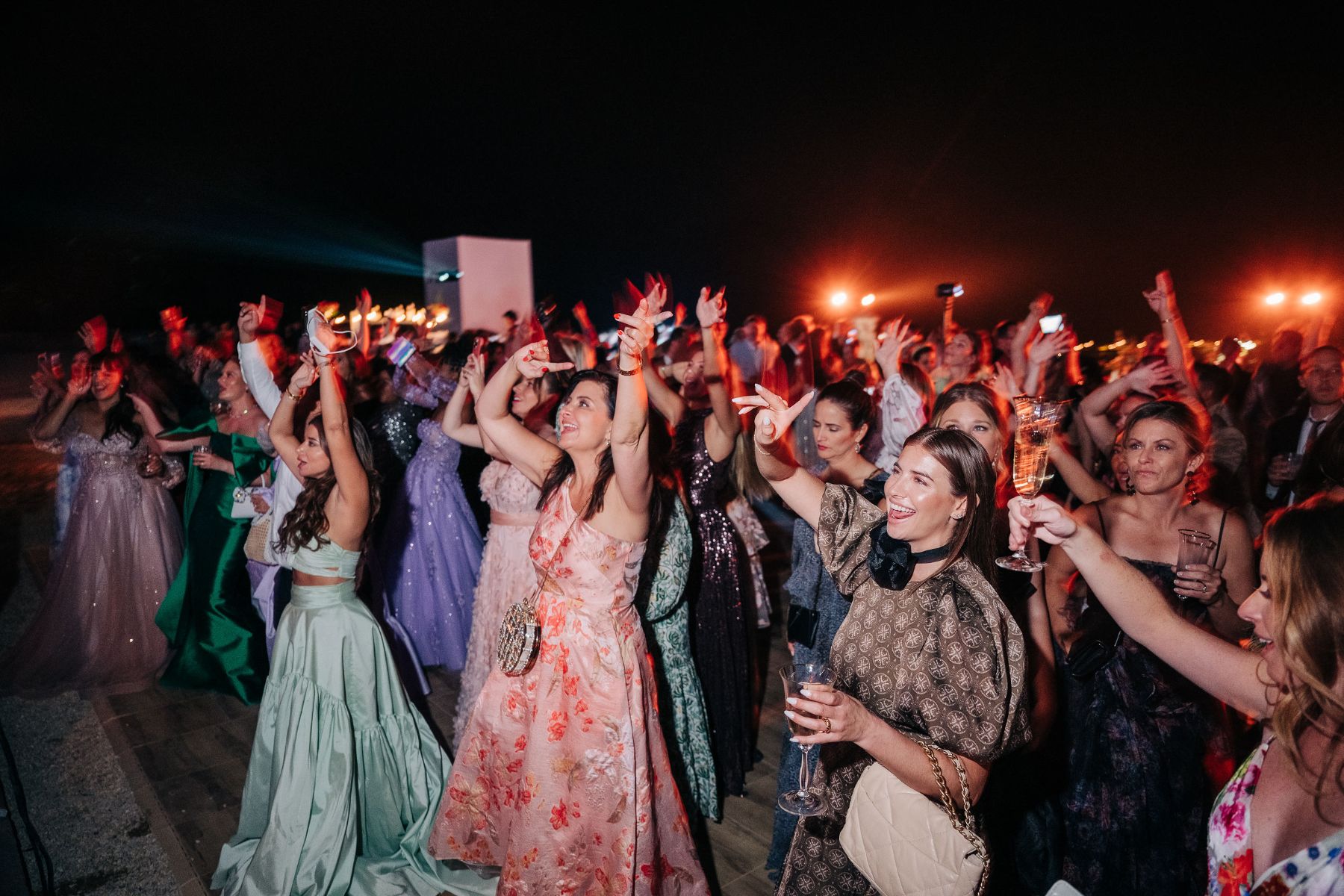 But before the big bang, in true French fashion – pastries! But not just any pastries. The gala's dessert buffet was a delightful dance of everyone's favorite French pastries from the Four Seasons George V Paris, including macarons, chocolate eclairs, and more combined with an arrangement Bastien Blanc Tailleur cakes.
And to enjoy these incredible pastries? Tables D'Exception provided silverware and porcelain from the 18th century, naturally. Savoring dessert on centuries-old fine china surpasses all other sweetness!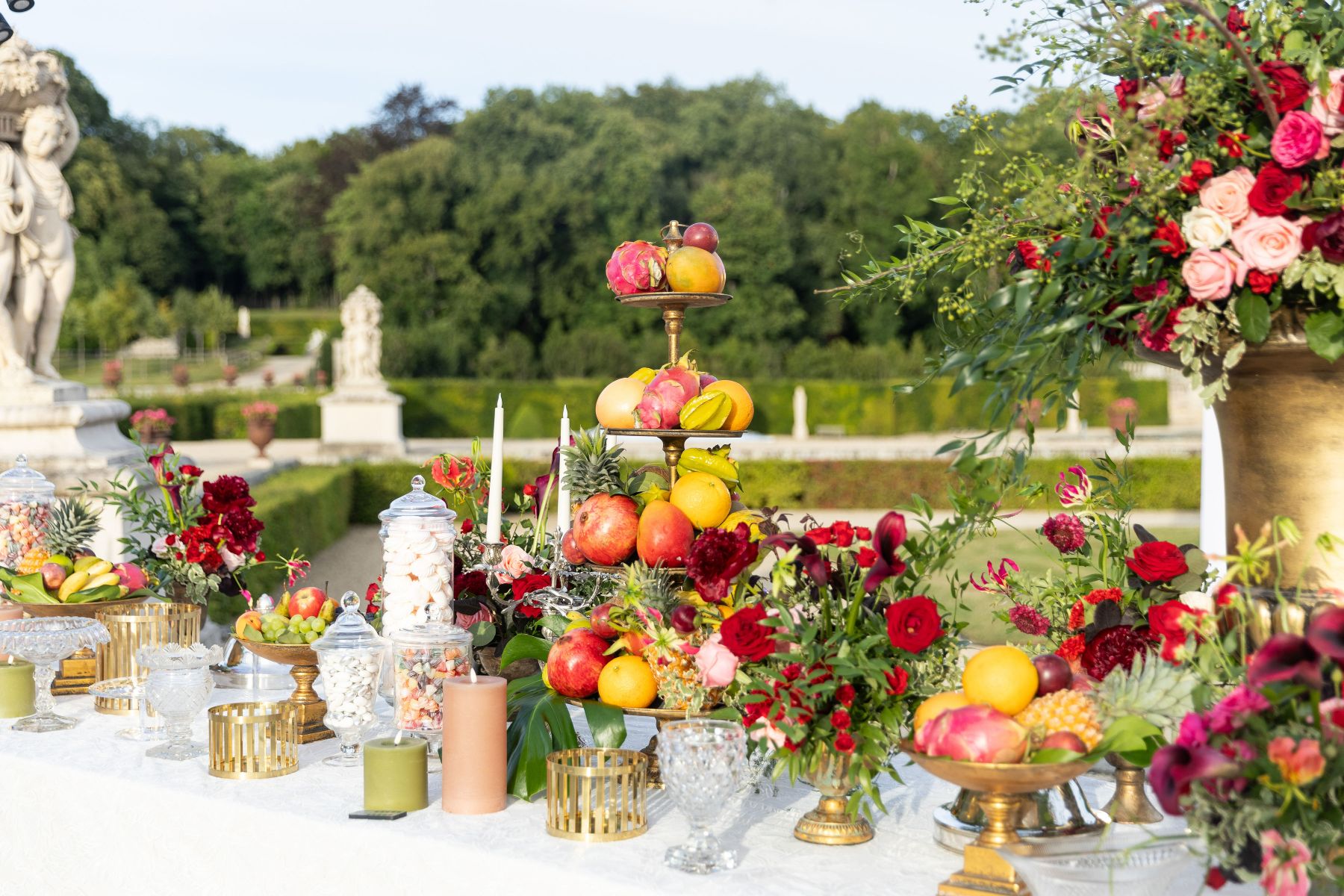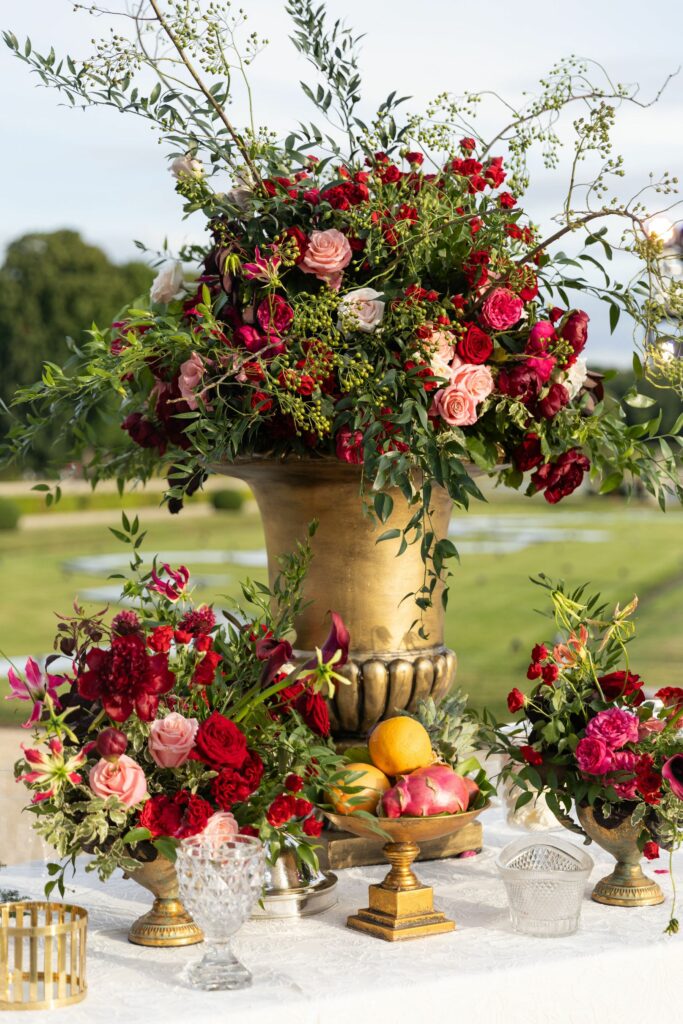 To end Engage!23 The Paris Experience with this black-tie gala at Château de Vaux-le-Vicomte is to end the week on the highest note possible. We cannot thank our creative partners enough for the magic that we all witnessed, experienced, and tasted! I know our group has returned home to dream up weddings and events inspired by this very night. And what an honor that is.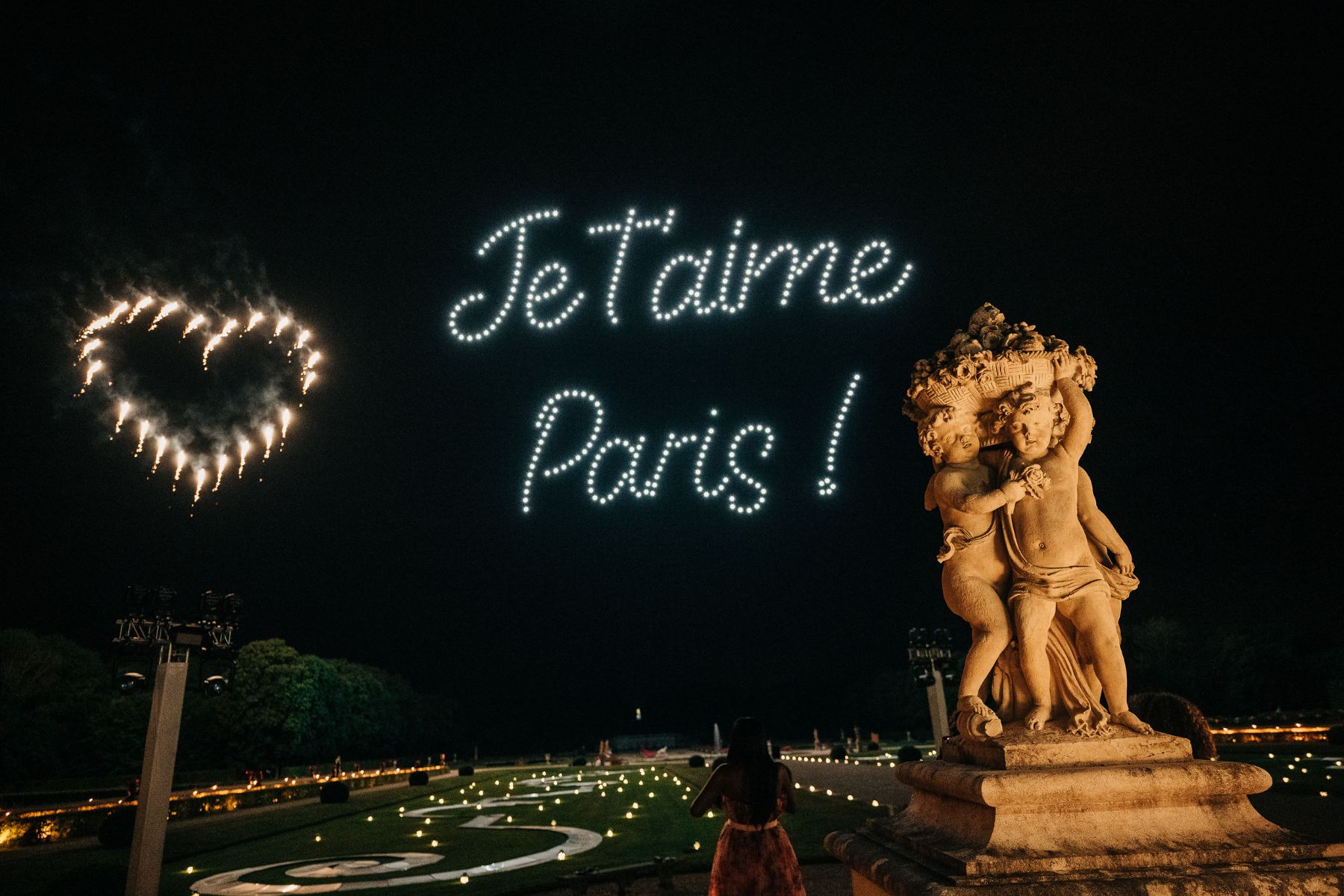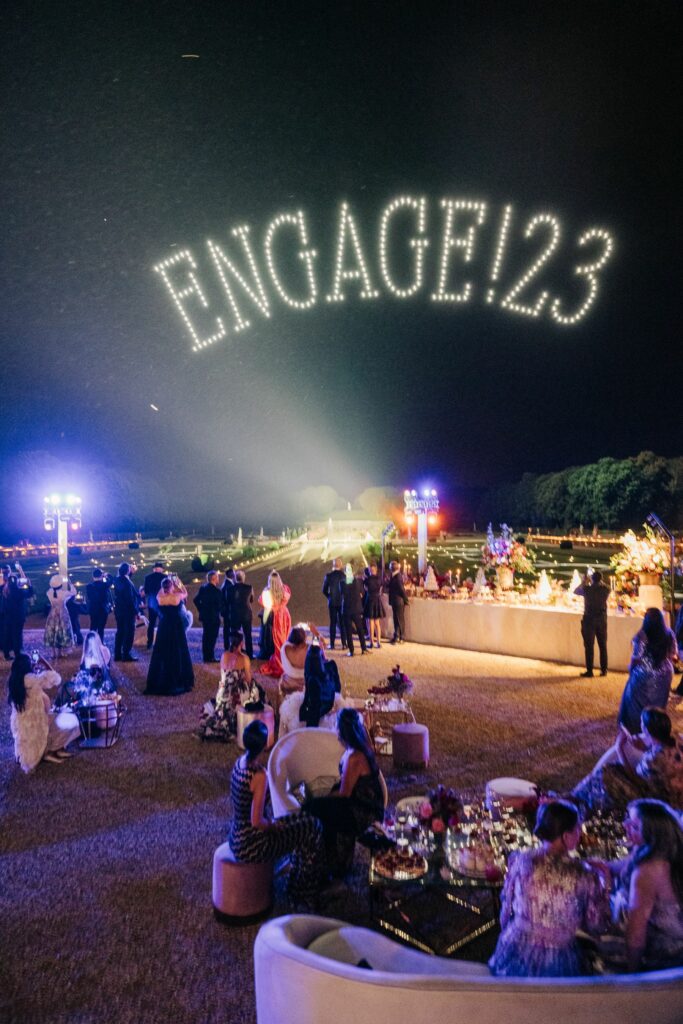 We'll always have Paris! And we can't wait to go back. To see more photos (and video) from this event, check out the full gallery here.