We don't typically host two galas in three days…but when in Paris! Our night two is most often reserved for a dine-around experience followed by a themed dessert party. For Engage!23 The Paris Experience, we decided to kick that up a few notches and host our first of two galas for the event. The InterContinental Paris Le Grand gala was one of opulence, glamour, fanfare, and fashion, fashion, did we say fashion?!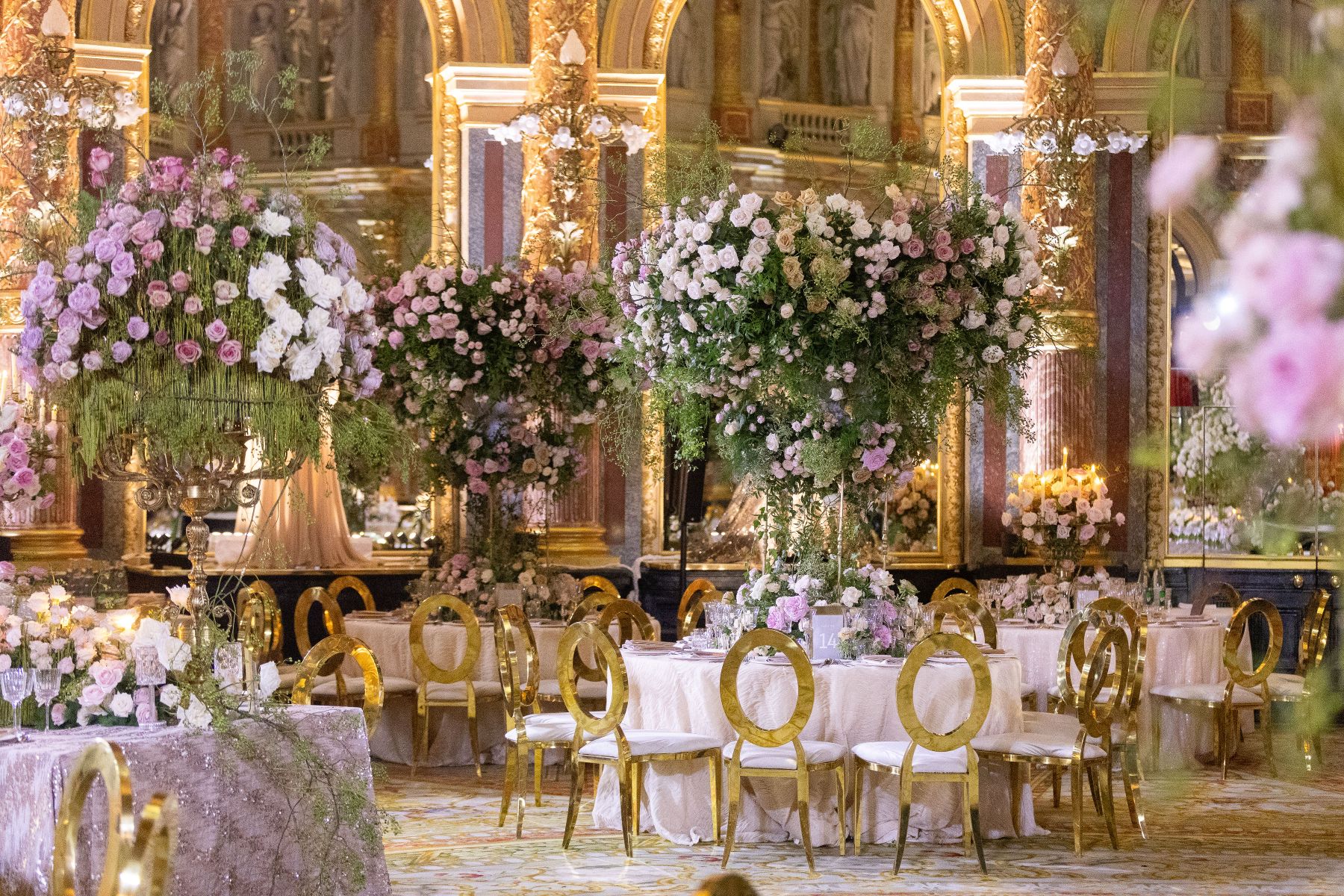 An Evening of High Fashion
We asked our attendees to dress in high fashion and wow did they ever! Guests began the evening at a top-secret cocktail hour (that will remain exactly that!). From there, they walked a short stroll to The InterContinental Paris Le Grand, which was inaugurated under Napoleon III in 1862.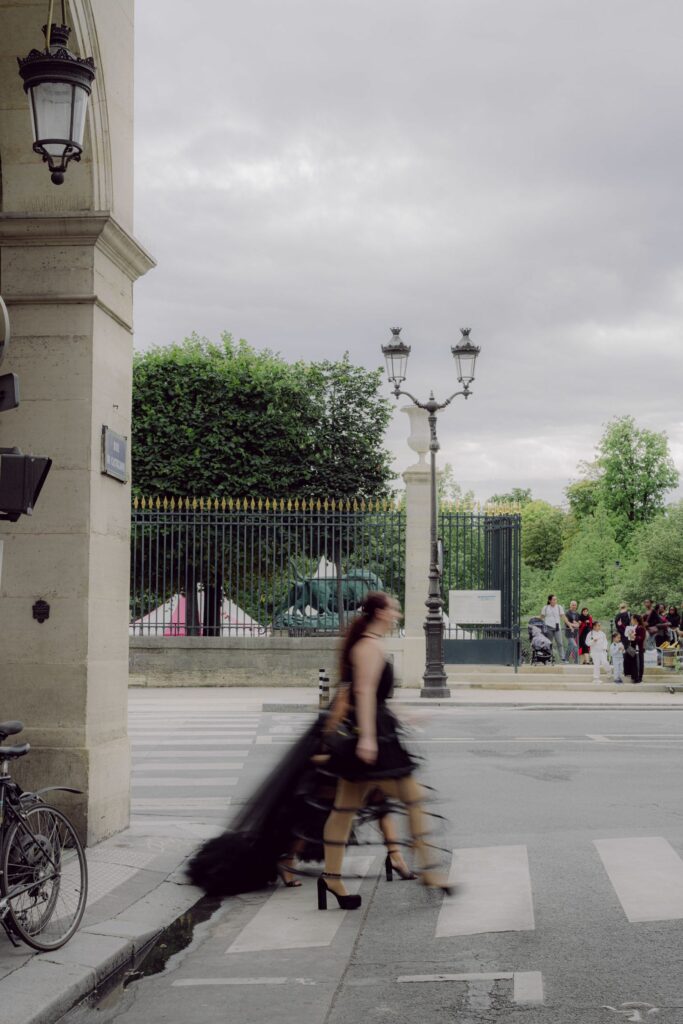 We took over not only the historic ballroom but also the salon outside its entrance, which is a greenhouse-like lounge all hotel guests enjoy. With the sun shining in from above, our guests entered to find fashion-themed entertainers and a perfume bottle-inspired escort card installation. The custom-built escort card platform felt like a permanent installation in the salon, adorned with gold metallic stands and ever-so-special escort cards shaped like a bottle of French perfume. TPD Design House created these embossed masterpieces in theme with the night's celebration.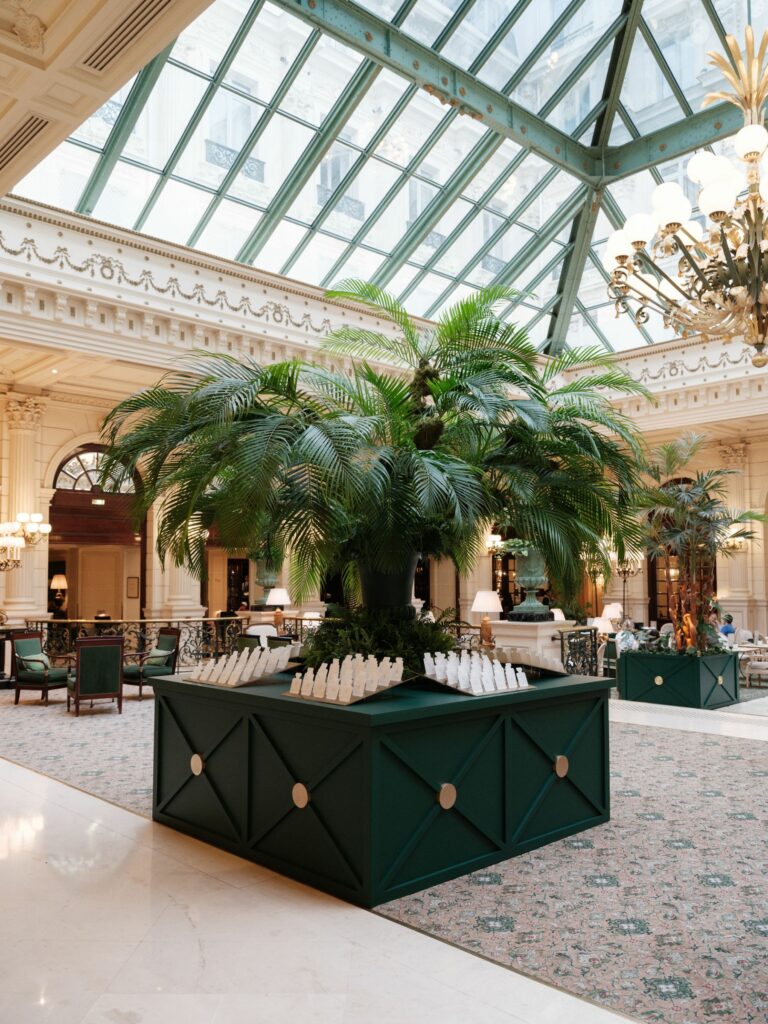 The event took place in the Salon Opera, one of the most renowned ballrooms in Paris. The opulent setting is dressed with regal statues, intricate gilding, a show-stopping chandelier, and, a parade of mirrors. (Take note of the mirrors for later!) This very special setting was designed by Charles Garnier, who also designed the Opera Garnier. In 1970, the space was listed as a National Heritage Site. And today, it houses grand galas and gorgeous weddings.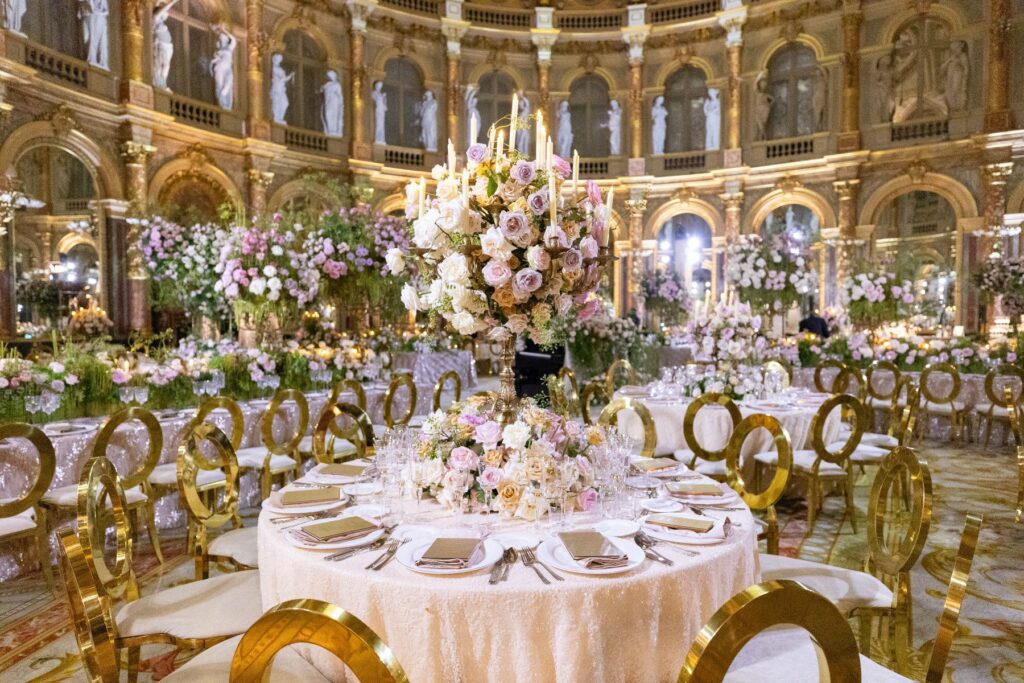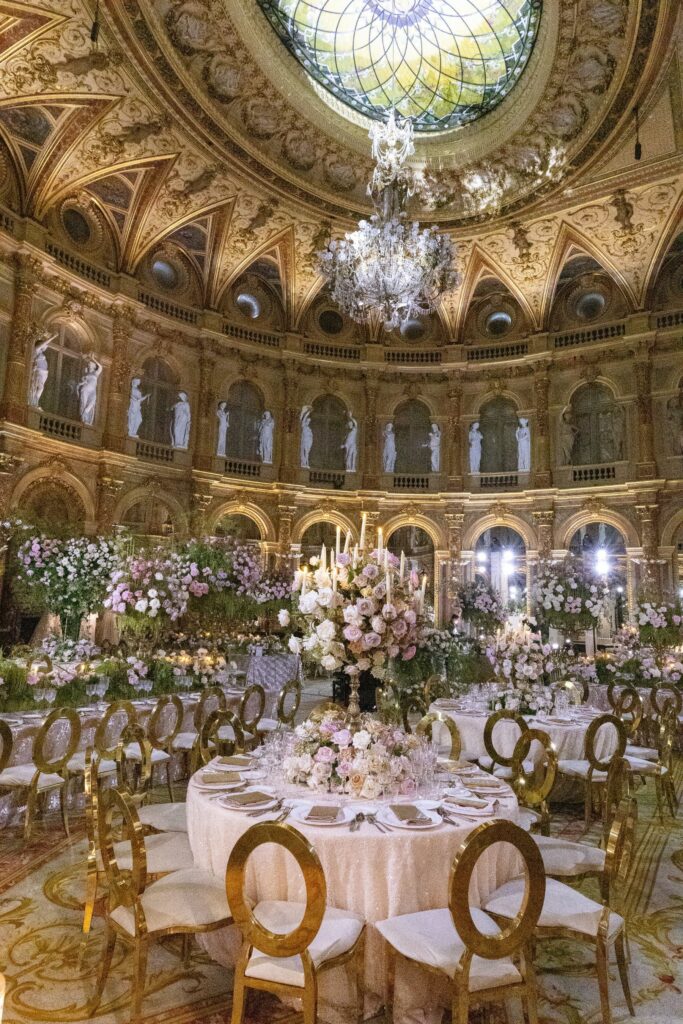 Soft Hues All-Around
As guests entered the ballroom to find their seats, they were welcomed by the beauty of a soft pink palette, touches of whites and golds, and roses all around. The candelabra centerpieces were dripping with florals and soft light that illuminated the tables just enough to remind guests to look up at the historic ceiling above.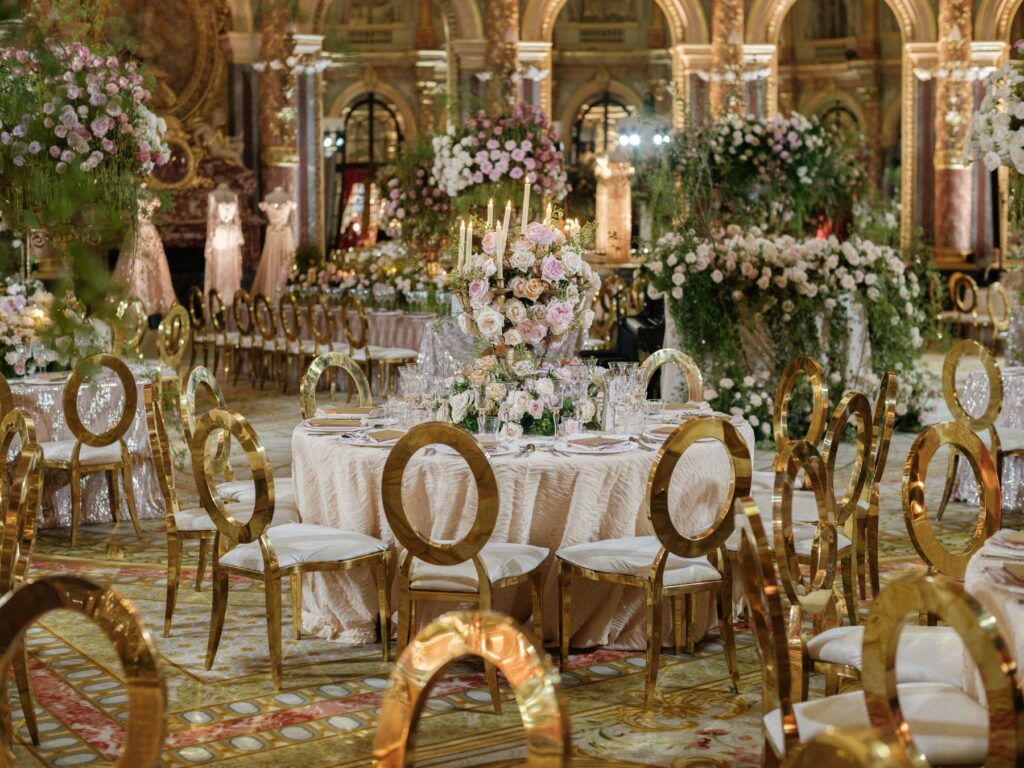 The room needs no embellishment, but we couldn't leave it at that. So Video Mapping Event created a mesmerizing video mapping show covering the walls and ceiling of the space. They used the art all around and enhanced it to make it part of the show. In fact, it was so beautiful guests could hardly focus on their food!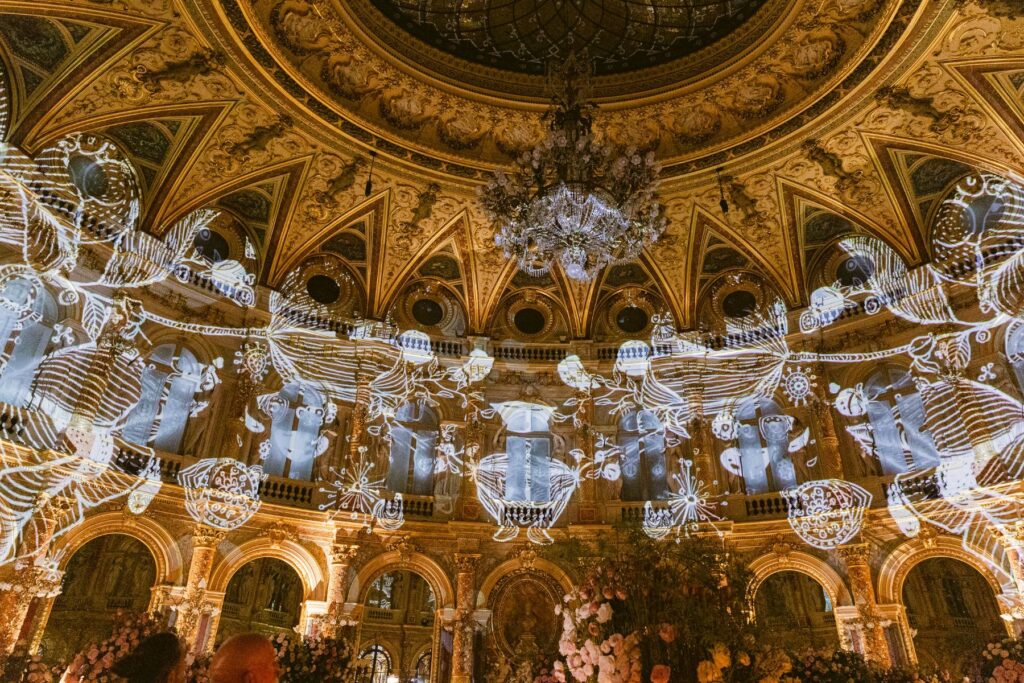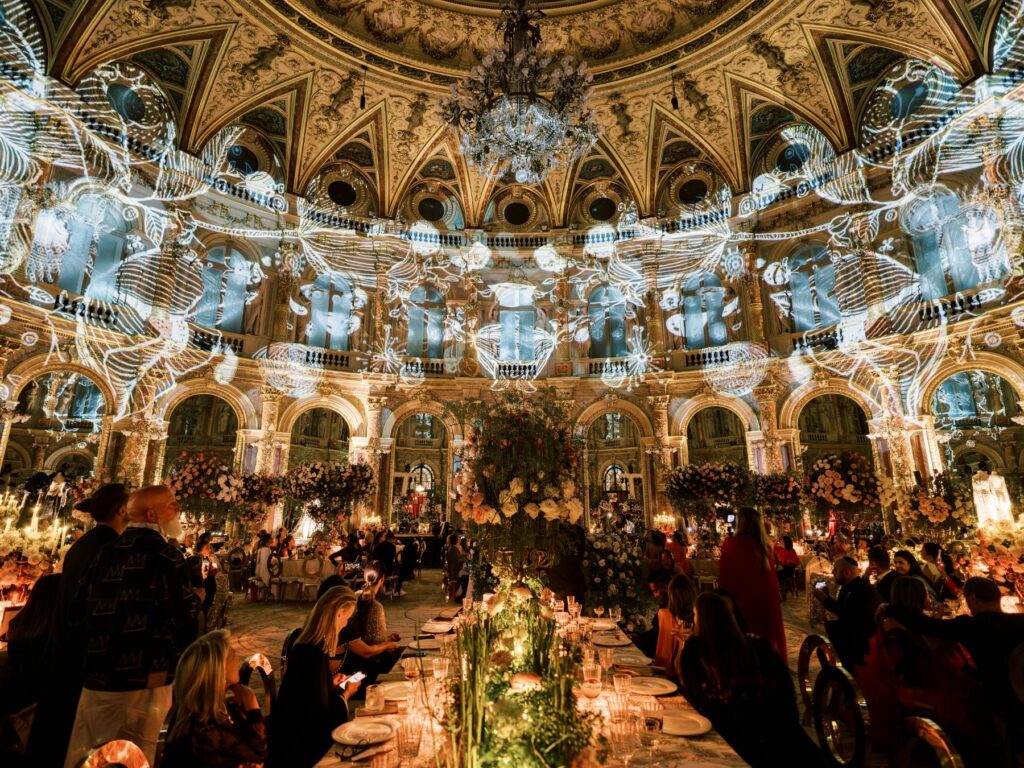 The Illusion of the Menu
The menus themselves and the menu we served was a play on illusions (remember the mirrors?!). TPD Design House created a reflecting menu that opened to reveal a mirror guests had to look into to read the menu that was intensionally printed backward. It was certainly a one-of-a-kind way to tell our attendees what's for dinner!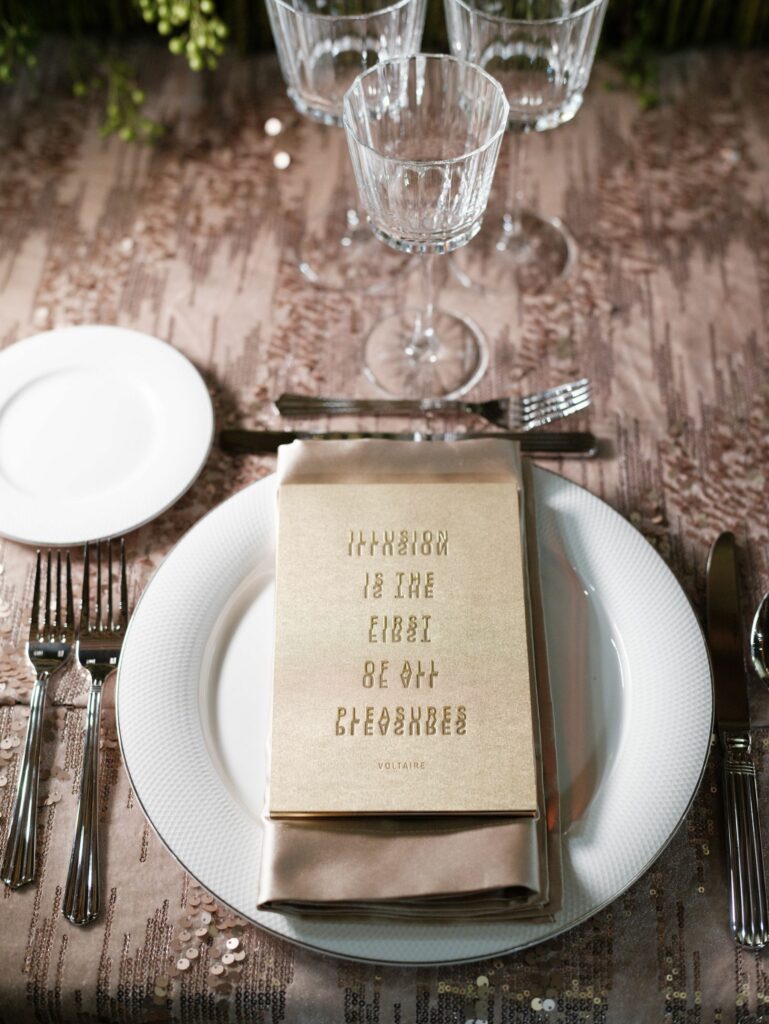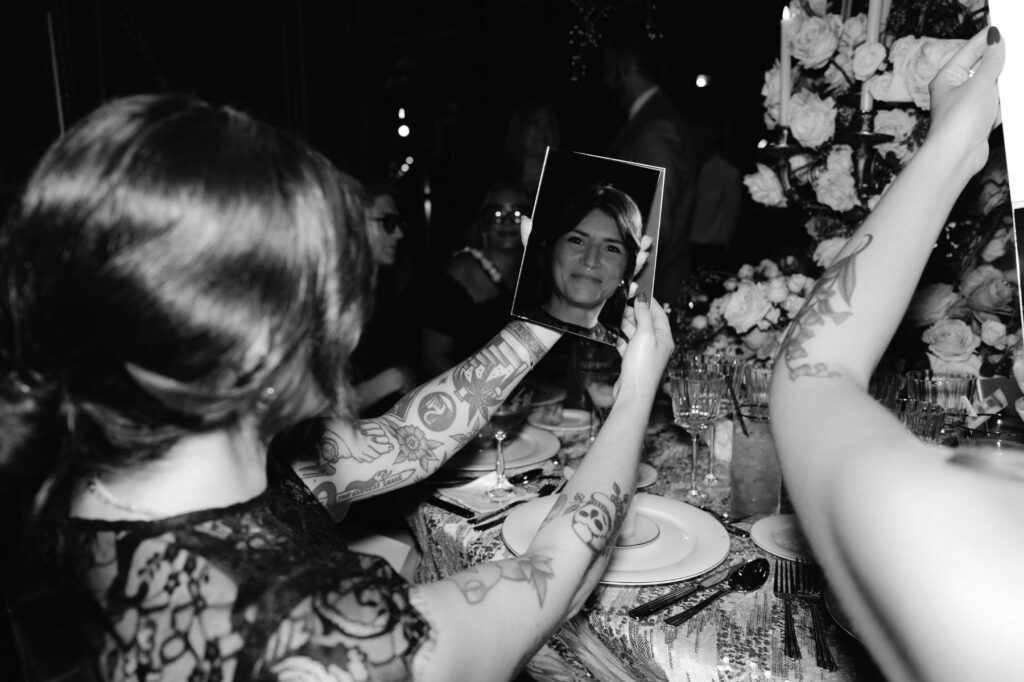 And the dinner. Designed to be an illusion as well, the courses were presented to look like something other than what they were. A "cheese" course was actually fish presented in a display like cheeses. Each course was as inventive as it could be (and delicious too!).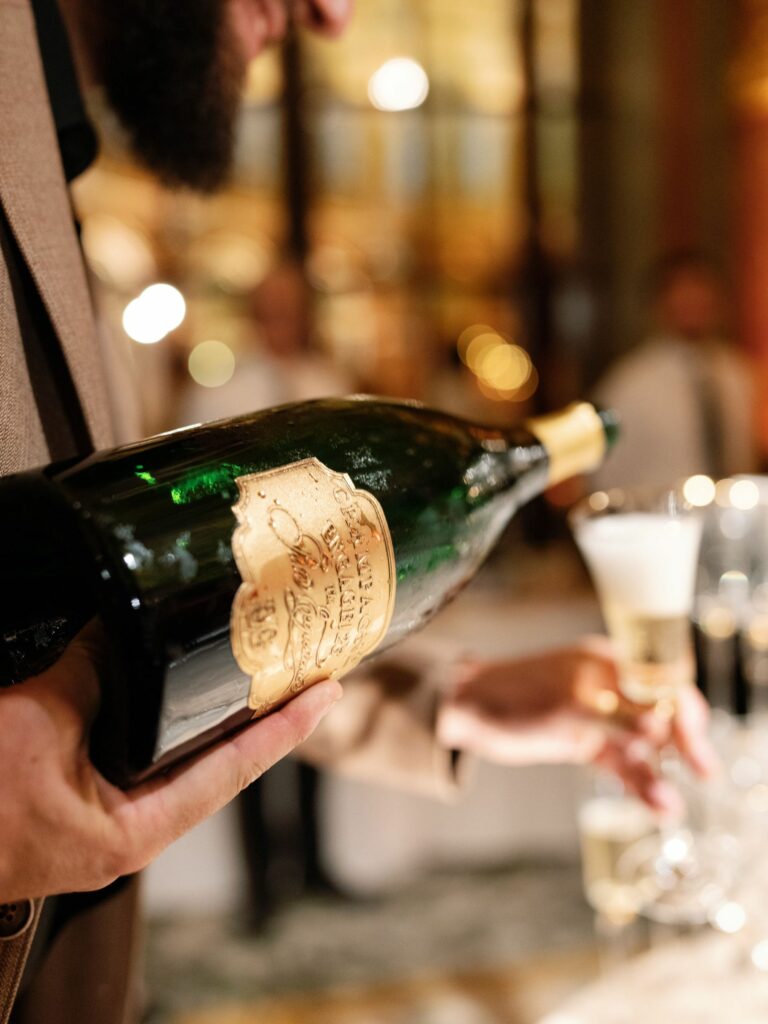 The Entertainment
The entertainment was ever-present during dinner. RêvARTe Entertainment and Inspiration Live Music performers and singers surprised and delighted with one set after another, each bringing a different musical talent to the forefront. Jaw-dropping operas, fashion-themed dancers, and a full dinner show was just the bigging.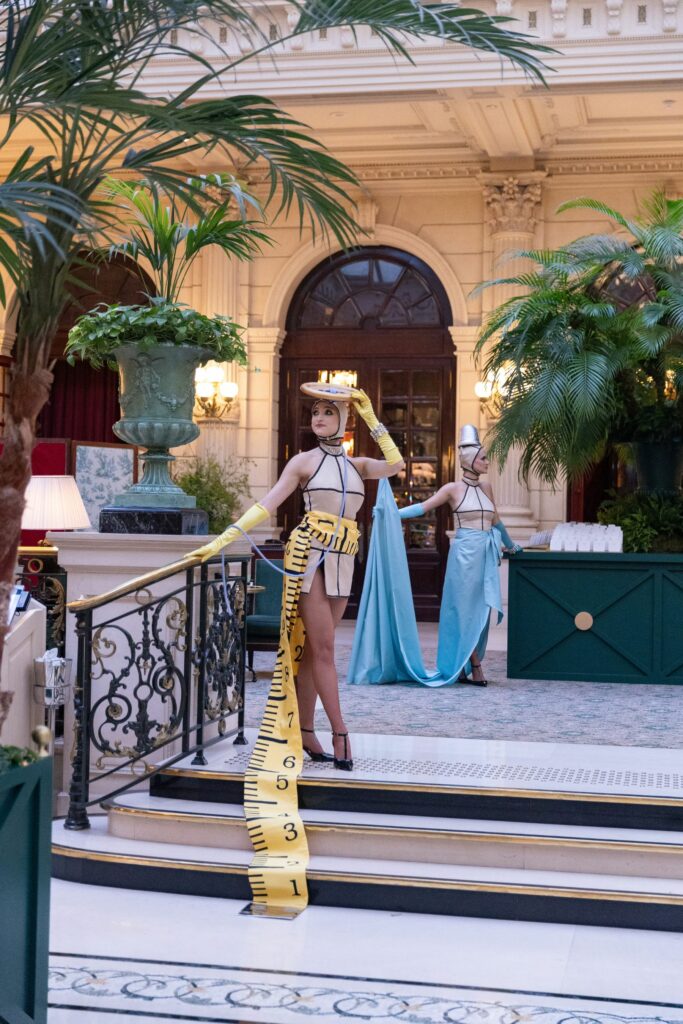 Elie Saab Haute Couture Fashion Show
As an added surprise to the night, we welcomed our very first fashion show to Engage! Guests were enjoyed their courses, meanwhile, Elie Saab Haute Couture came to life! We were thrilled to host a private fashion show for our attendees, featuring the most recent collection of Elie Saab, Haute Couture Autumn Winter 2023-24. And the dresses were to-die-for! From a hooded sparkling goddess to red show-stopping magic, the collection was as special as you could imagine. Such a once-in-a-lifetime dinner to say the least!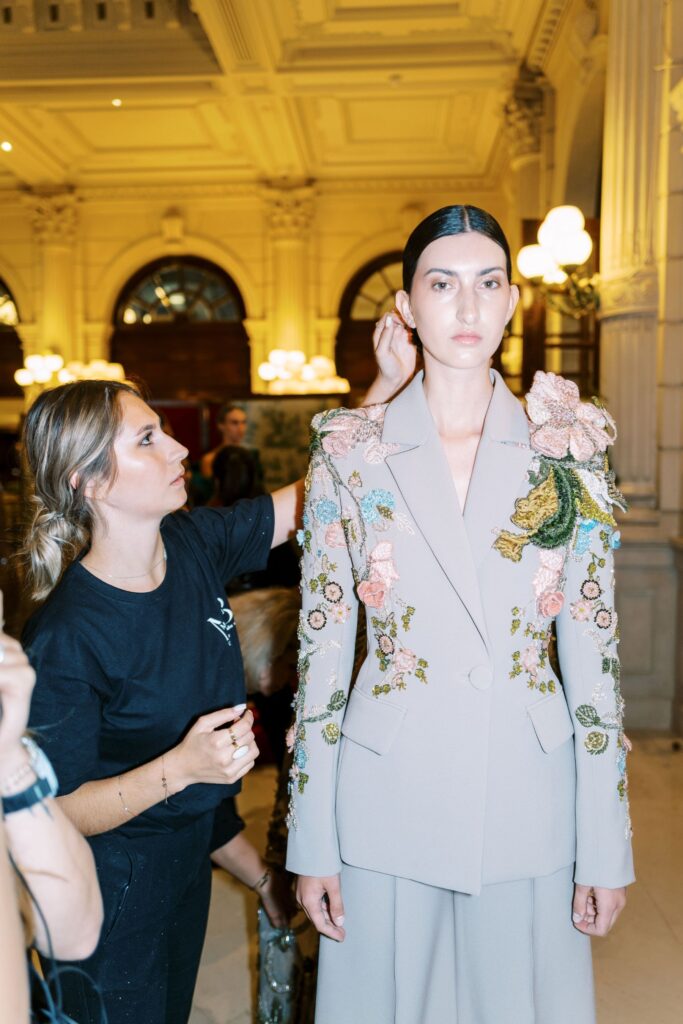 Music into the Early Morning Hours
As the night progressed, the dancing kicked in. Our musical program went from awe-inspiring Opera to a DJ battle that somehow seemed just right in this very formal ballroom setting.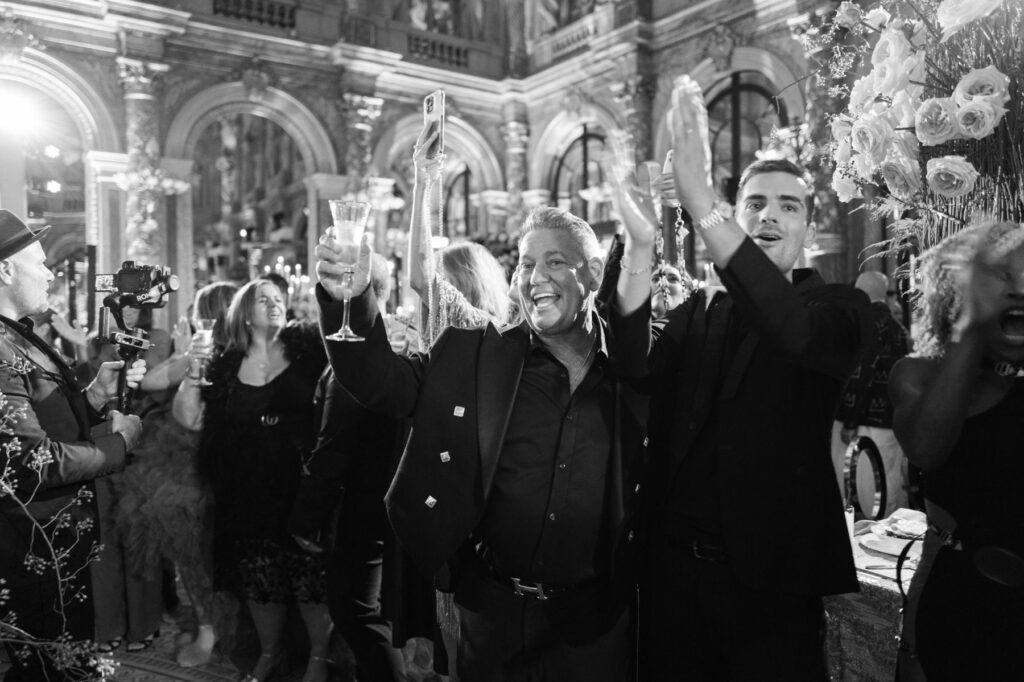 In between dancing and dishing, guests were given the opportunity to experience a Parisian institution. Portrait studio, Harcourt Studio Paris, was on hand to capture real-time masterpieces of each of our attendees. A quick makeup touchup, a pose in very special lighting, and a printed memory of the event was given to each.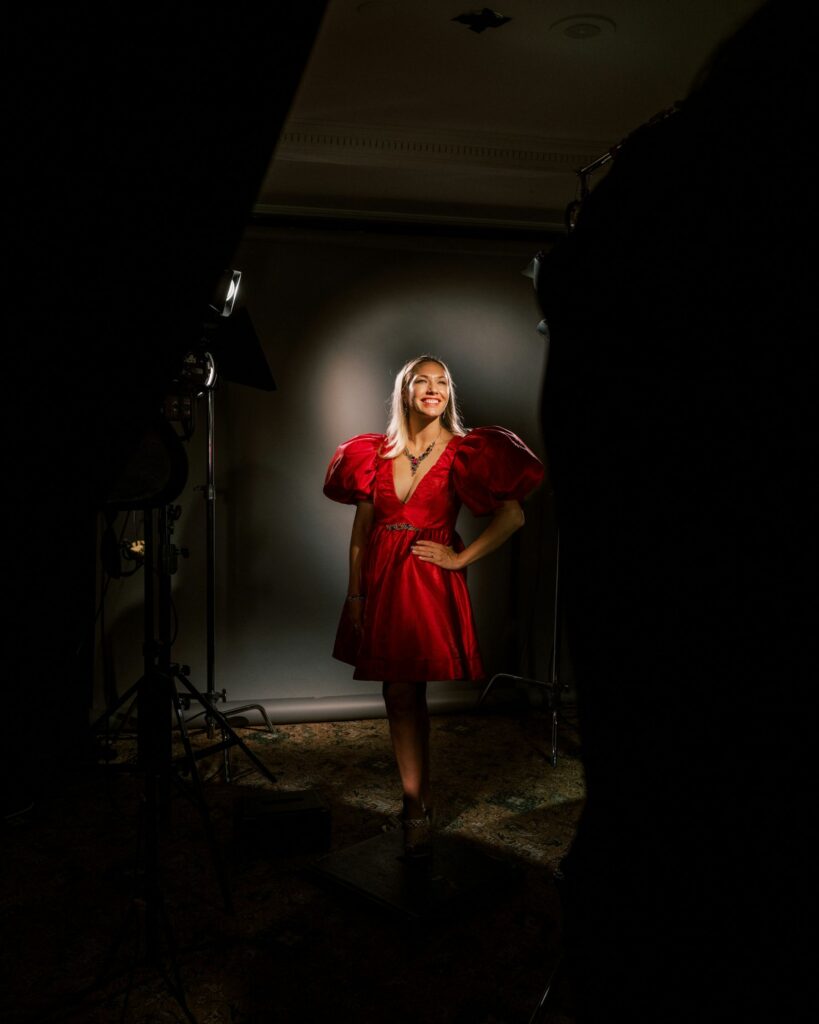 To celebrate our second night in Paris with an InterContinental Paris Le Grand gala was nothing short of pure magic! And to dine among couture – the ultimate experience! Thank you to Elie Saab for opening up your Haute Couture collection to us. And to all our genius creative partners who made this night so wildly special, we thank you.
To see more photos (and video) from this event, check out the full gallery here.