With Engage!23 Montenegro just a few days away, we're excited to share a sneak peek at our official event branding! Once again, our Engage!23 Montenegro branding was meticulously crafted by our longtime collaborators and friends at TPD Design House. This intimate event (and its vibe) is the epitome of luxury and nature in perfect harmony. 100 event professionals from 21 countries are about to embark on a journey of food, wine, wellness (yes, those can go together at Engage!), connection, conversation, and education…all surrounded by event details perfectly curated and created by TPD. Take a look at what's to come!
TPD team described how they came to create the event branding…
"Our host property, One&Only Portonovi, is nestled within the entrance of the Bay of Kotor, a UNESCO World Heritage site. Boka Bay is the largest bay on the entire Adriatic coast, with dramatic mountain ranges and a meandering coastline of azure waters. The event's icon represents the juxtaposition of land and sea through a modern minimalism stylization reflective of the O&O sensibility of quiet luxury."
The Mark
Our marks always incorporates our iconic "E" – married to the destination and oftentimes, the host property too. In this instance,  the bay was more than just a small touch of inspiration for the design. With a setting like this, we leaned into it in every way we could!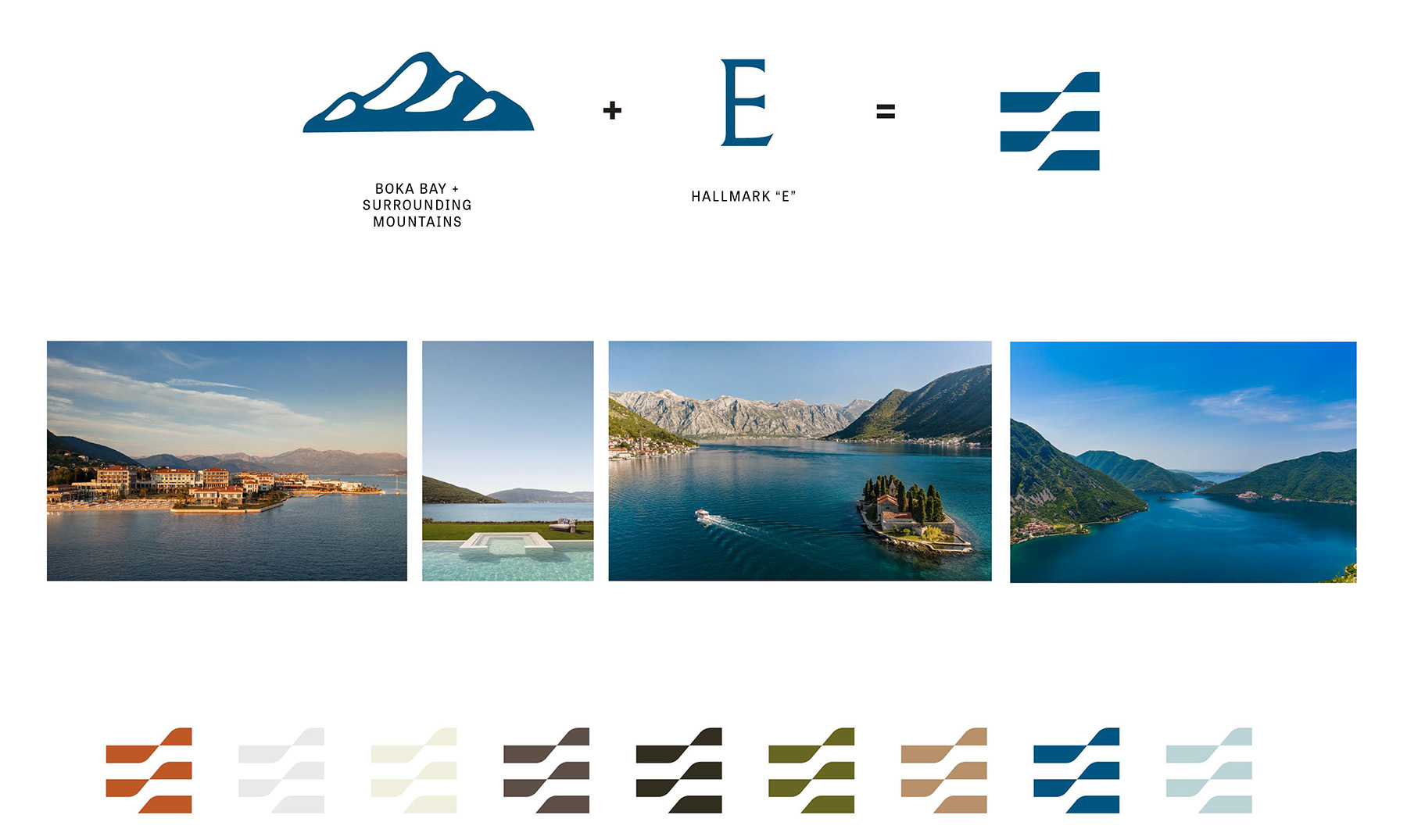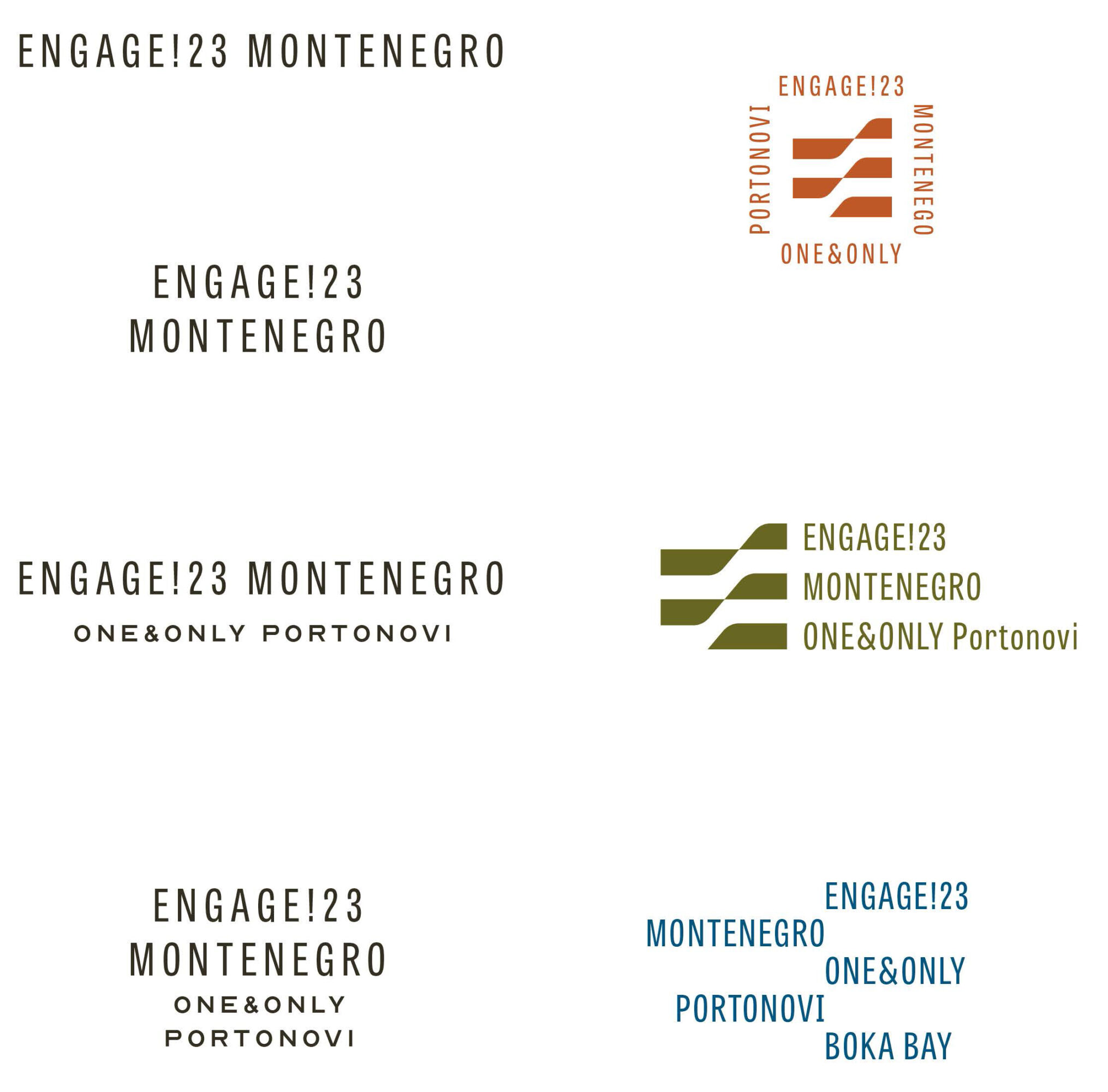 The Color Palette
The Montenegro event color palette is also inspired by the sea. In addition to the land and terracotta rooftops of the breathtaking Boka Bay.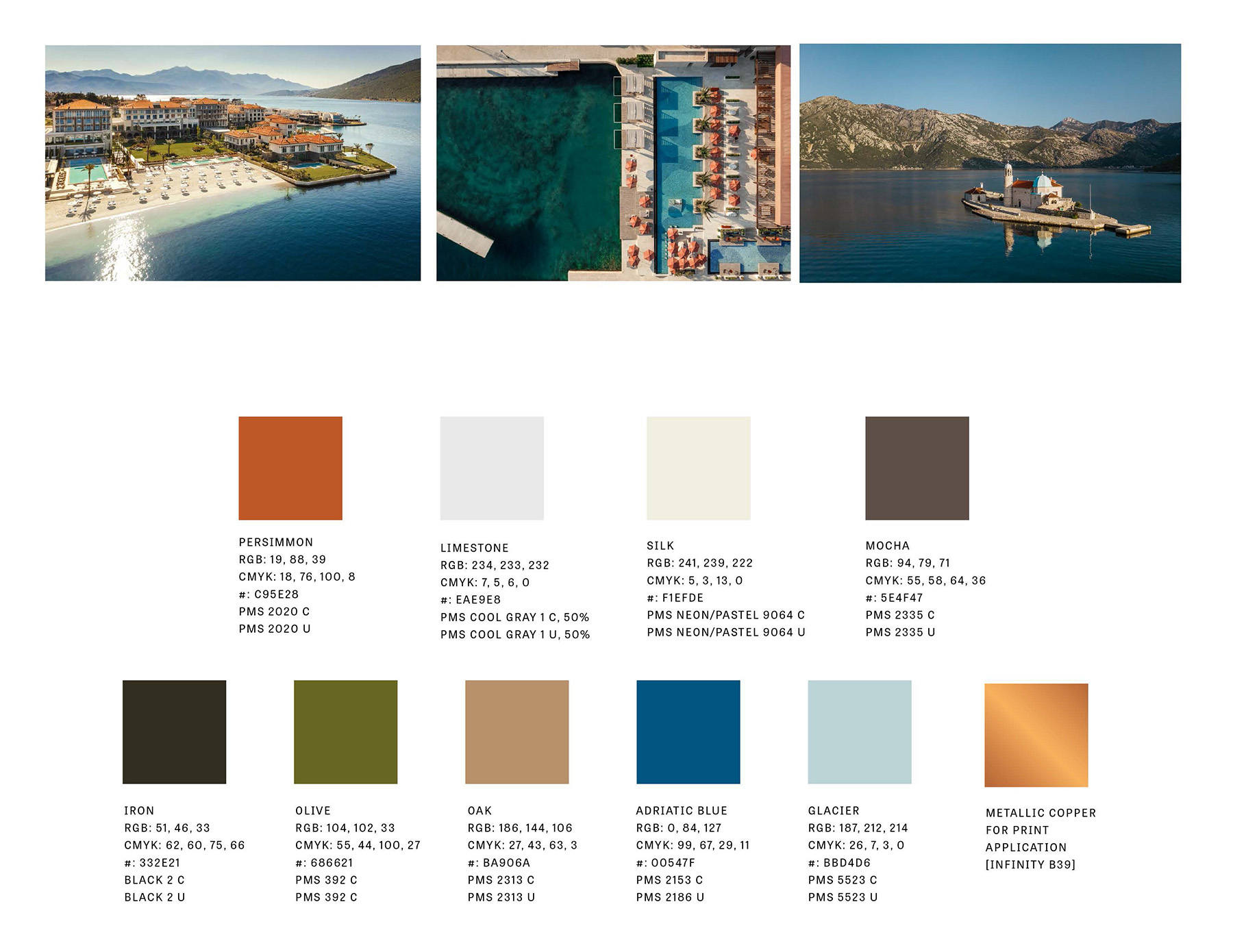 The Patterns
We always weave in patterns and textures to all of our event branding. In this case, TPD was inspired by the beautiful property we'll be experiencing.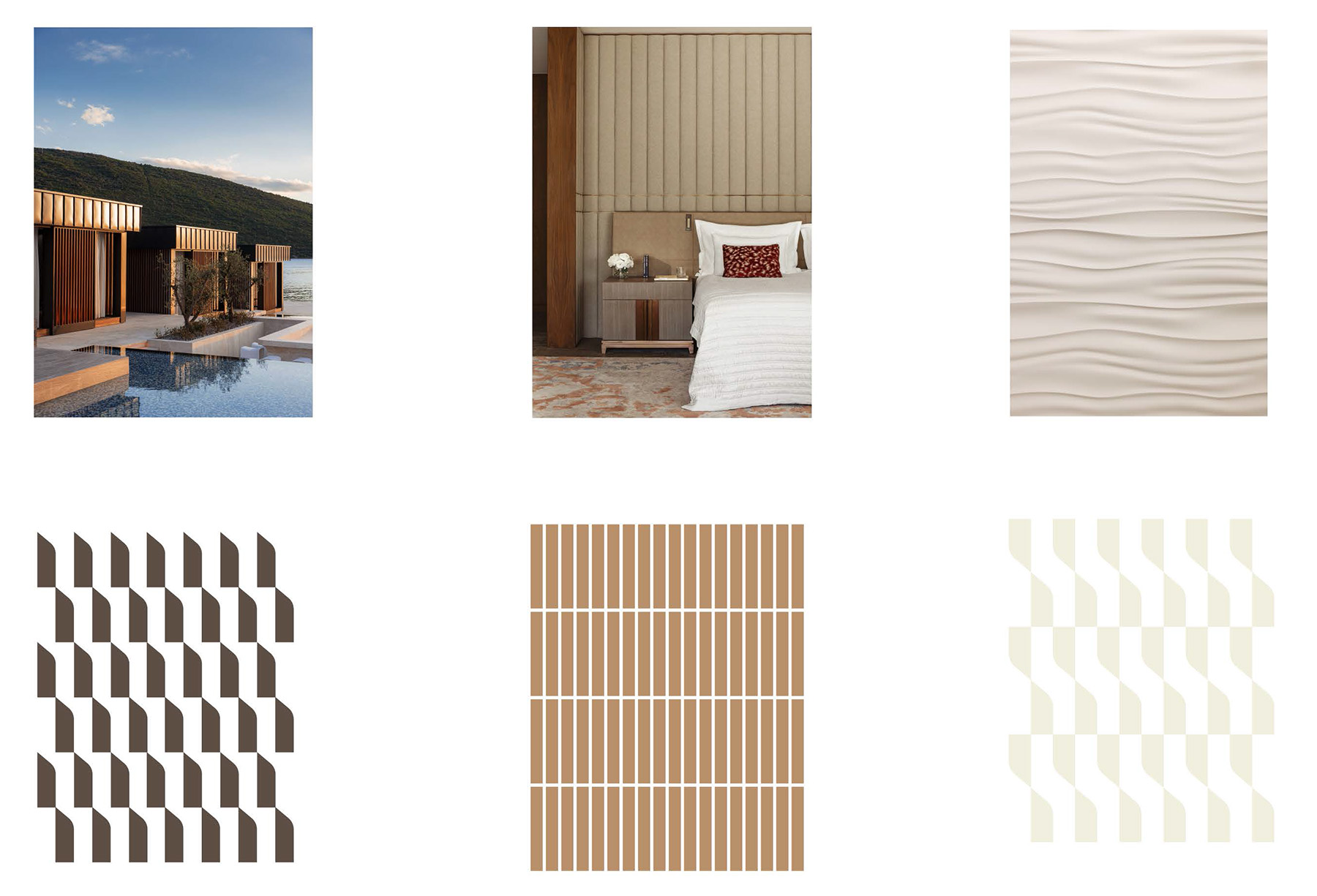 The Fonts
Fonts were selected to flow with the hotel style and the modern minimalist vibe of the event.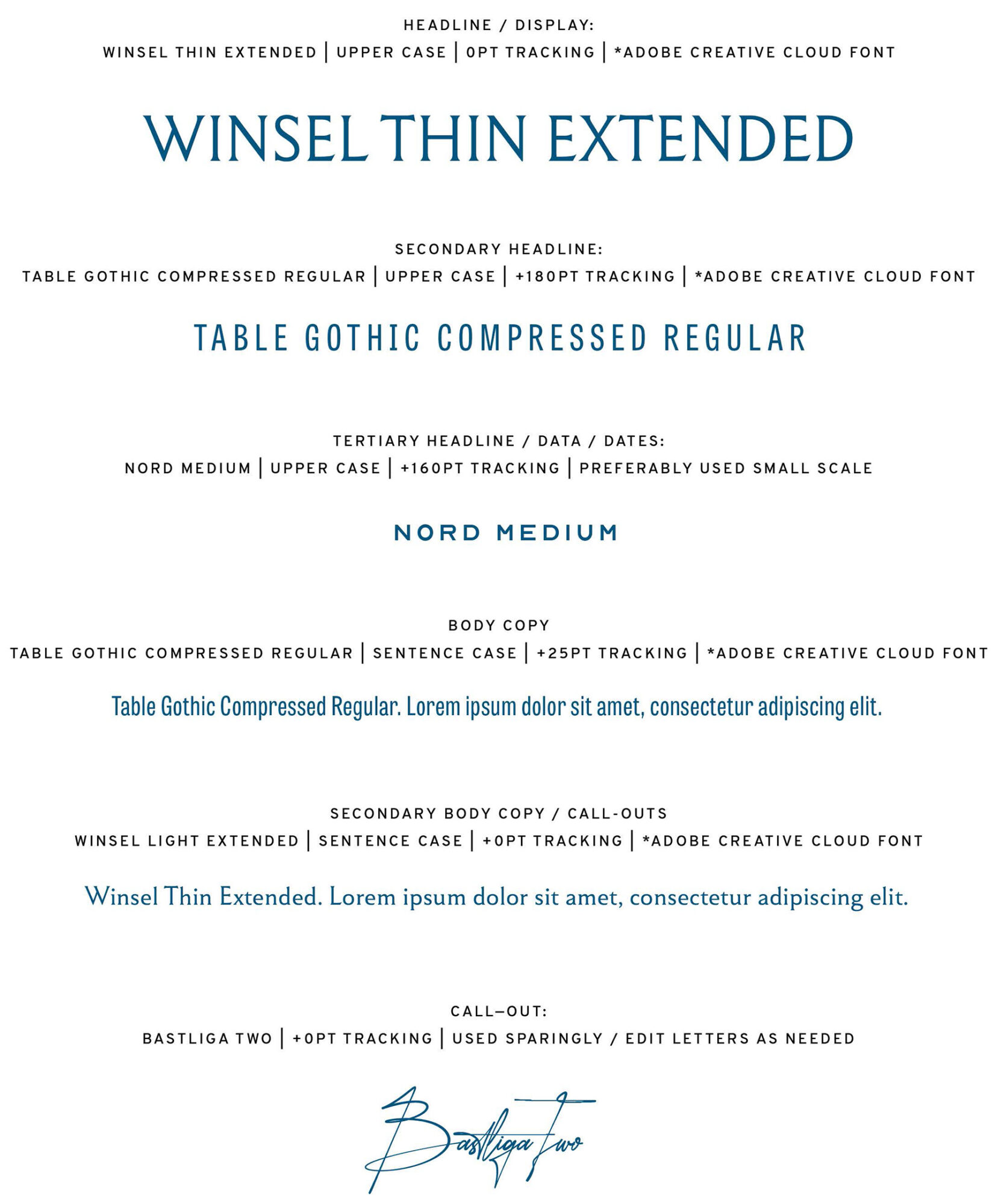 What do you think of our Engage!23 Montenegro branding? Just wait to see what else we have in store!
"At the birth of our planet, the most beautiful encounter between the land and the sea must have happened at the coast of Montenegro." – Lord Byron
Stay tuned for more from Montenegro. And to see where we're headed to next, check out our end of 2023 and 2024 lineup! And for more behind-the-scenes on our branding, check out this in-depth look at how TPD Design House brings it all together.