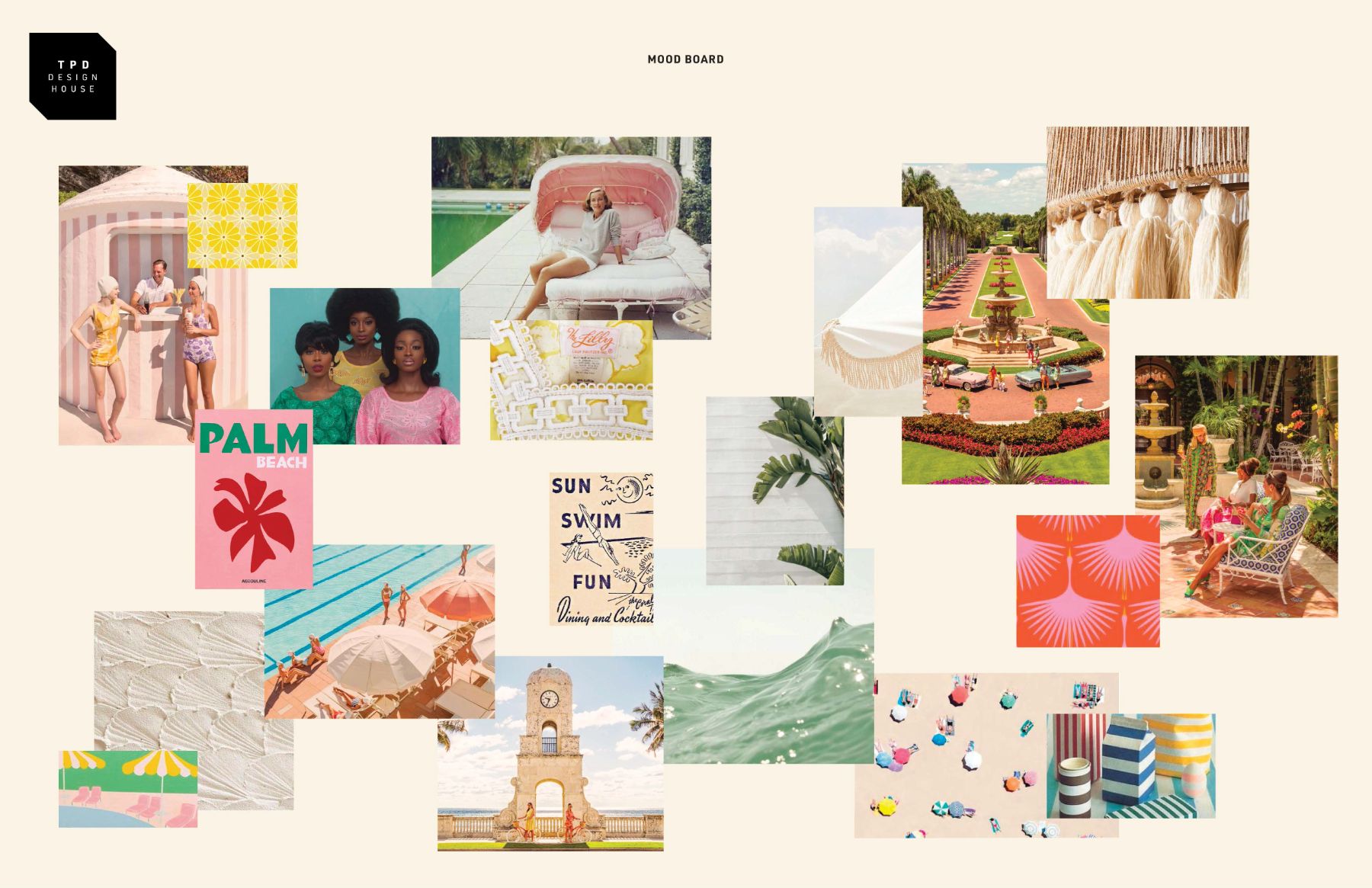 We admit, we don't wake up looking this good. The meticulous detail of our visual branding is no small task and certainly not something we could ever do alone. One of our most trusted and valued creative partners, TPD Design House, is the true magician that makes this magic happen. You may know their work from Flour Shop or Cartolina, and we know them as creative geniuses, friends, and now family.
It all starts with a simple idea – a color, a location, an object, an image, something that is inspired by the destination we're planning an event in. It's so important that everything that is created and curated has a sense of place, meaning, and connection to where we are. From there, the creative ideas come, and eventually, the paper details, individual event logos, and themed gifting.
It All Starts with an Idea Inspired by the Destination
When a location and host partner is selected, TPD Design House first looks at what makes it iconic. It might be the city, the state, the natural landscape setting, or the history of the place or region. Often history helps set the stage for the visual narrative. Or it could be Mother Nature. The foliage, colors around it, textures in the hotel, cactus in the mountains, water of the ocean, what feels authentic to where guests will be going. Then the brand of the property and the brand of Engage! is considered. All luxury, the individual event branding is designed to honor both partners and the luxury experience that these events are.
With One Idea Comes a Mood Board and Color Palette
TPD Design House then creates a mood board that includes images of stationery, colors, and things that feel like the vibe that is being articulated. That could include vintage packaging, outfit inspiration, and more. The team then collaborates on Pinterest boards and the specific guest creative director of that event is looped in to start to shape the event.
At The Breakers in 2021, Marcy Blum was the guest creative director. She spoke a lot about her inspiration from Slim Aarons and that retro aesthetic so TPD leaned into that. In Sicily in 2023, the collaborative team led by Vincenzo Dascanio wanted to honor the destination and Belmond Hotels with a very quintessential Sicilian but not too cliché style (we opted for lemons, but not too many!). TPD was up to the challenge and researched fashion from the region and ultimately landed on the Carretto Siciliano art style to weave in the bright colors of the region.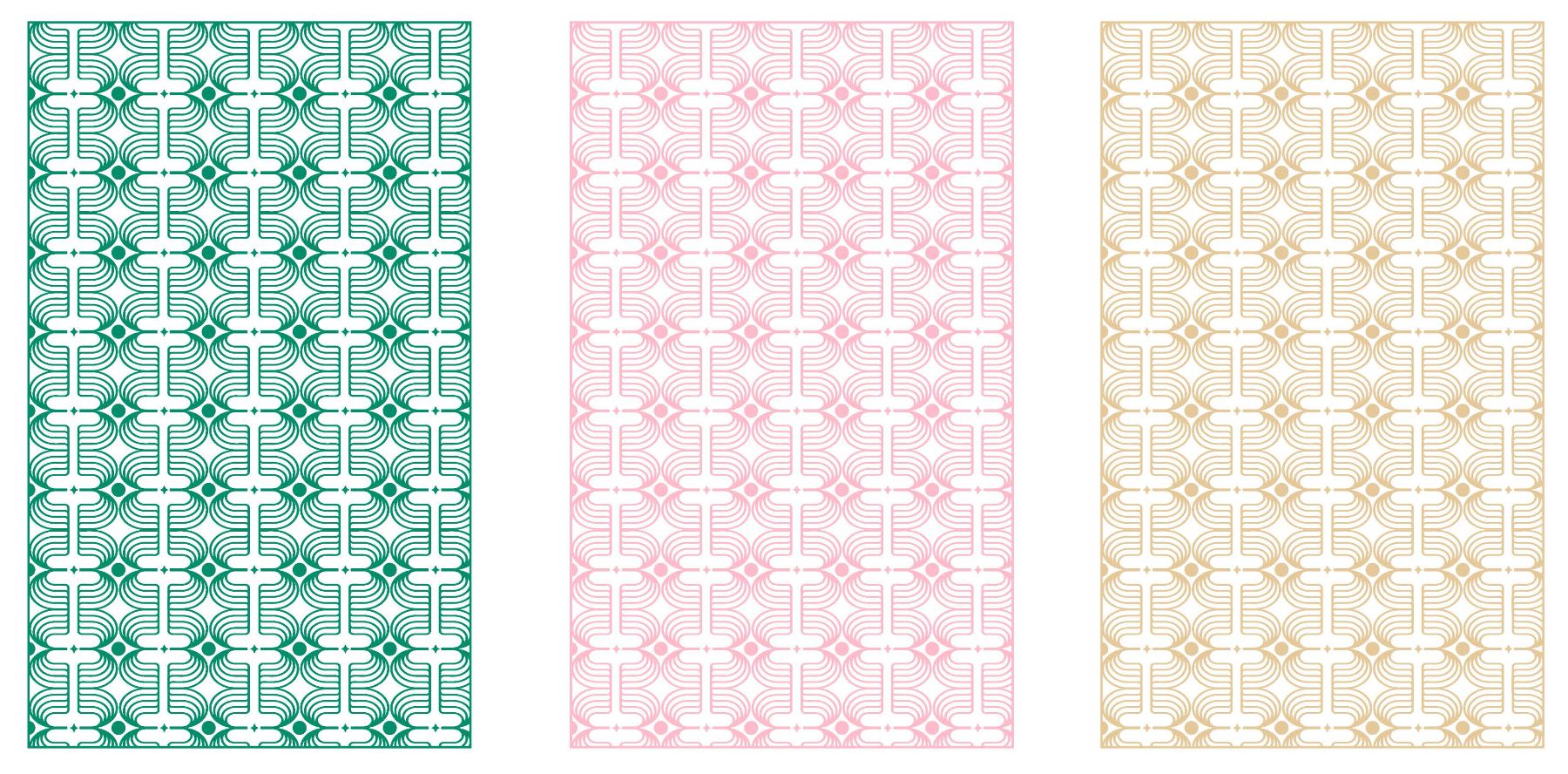 The Iconic E!
Once that vibe is established, then TPD Design House works on incorporating our hallmark E! in that aesthetic. The icon can come easily, though sometimes it's more complex, but they are always up for the challenge. For Engage!23: The Belmond Sicily Experience, the cart motifs, boarders, and patterns reminded us that the area is really a melting pot in history of cultures. TPD ran with that and created a compass with the diamond being on top of a diamond onto a square. Then they added layers to the visual icon.
The Property Always Tells a Big Part of the Story
In Sicily, the event had two host Belmond properties, so TPD looked at both for further inspiration. They found ornate ironwork and lush gardens and incorporated those into the center of the branding with meandering floral inspired by the flowers and vines on property.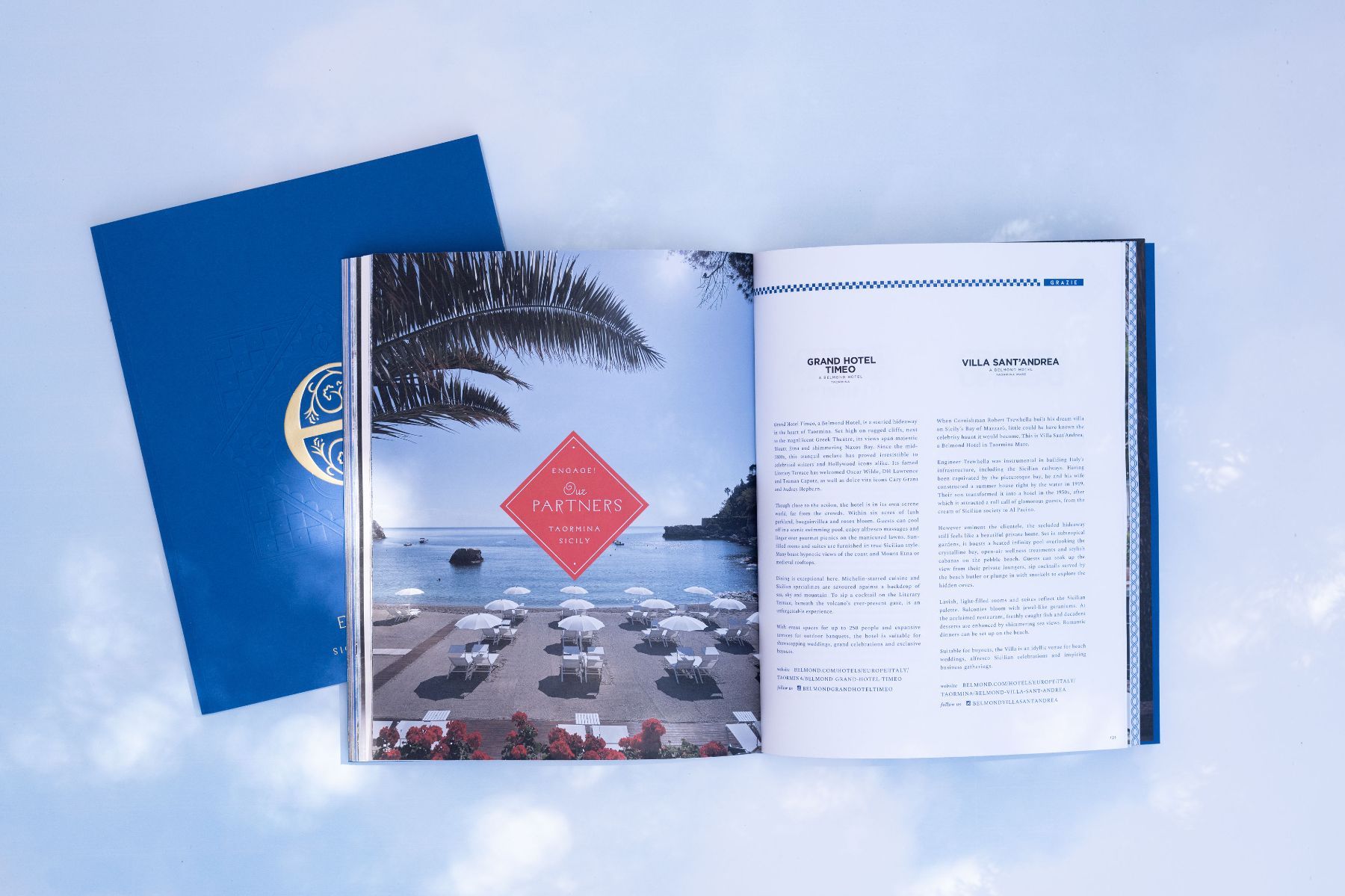 Then Come the Fonts
After the icon is created, TPD does a deep dive and study of fonts. It's an intensive process to find the best that resonate with the property. Typefaces can make or break a brand (as TPD will tell you!). The font also tells a part of the story so it's an important part of the process. As the wildly talented Liz Schaffer from TPD Design House explained, "Sicily incorporated an elegant serif font in all uppercase with a fun display script to reference vintage Italian packaging design. Sicily is known for fresh produce so we took inspiration from food packaging in Italy."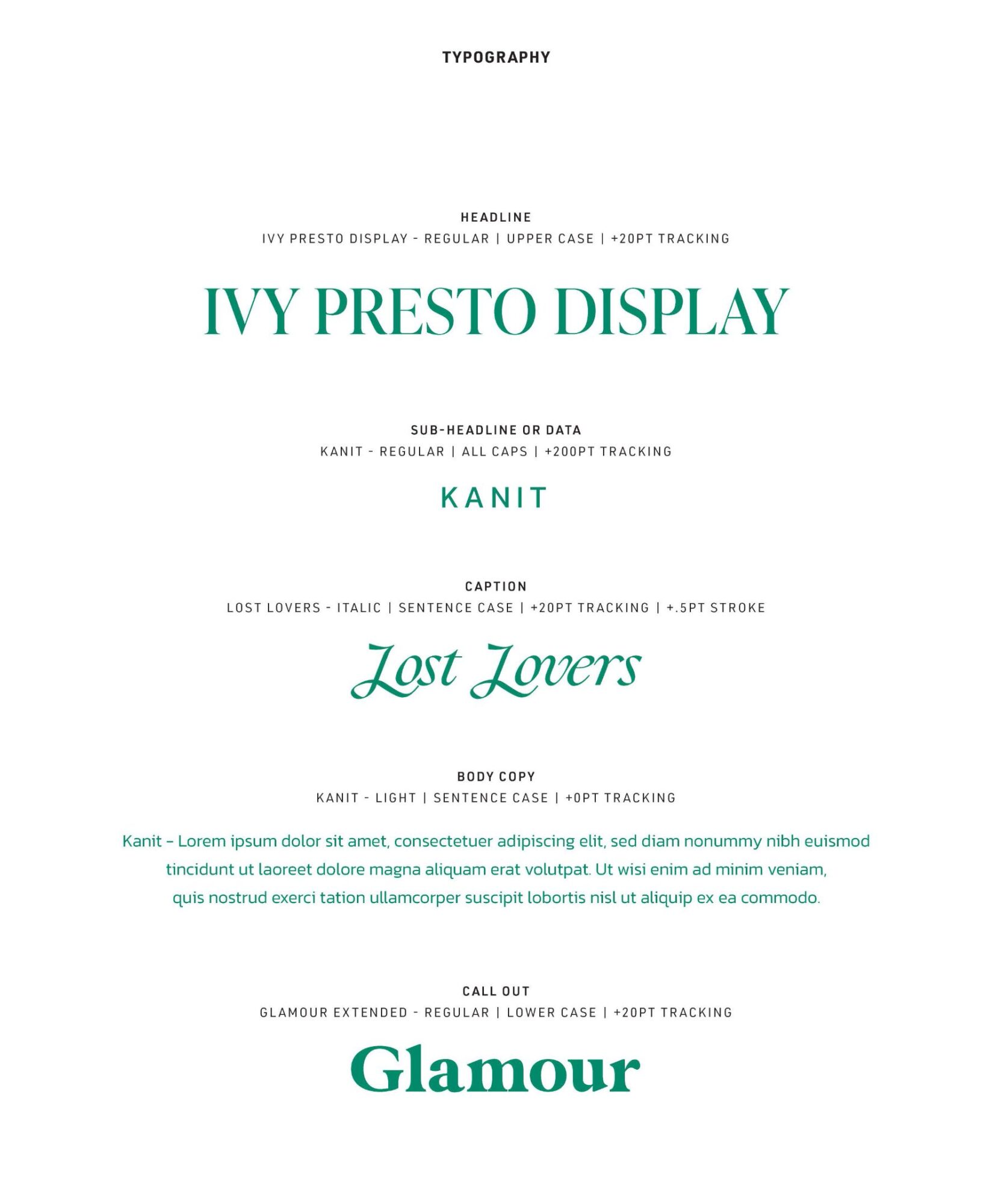 The Finished Look
When all the fine details are done, TPD Design House creates a responsive icon set with three tiers. They also provide borders and frames to use for printed materials like custom menus. We have multiple variations of everything we need to create printed goods with foil stamping, fabric embroidery, and more.
Then the Creative Director Takes Over
Once the branding, color palette, and logos are created, the guest creative director for that specific event starts their design process. They create mood boards for each event and experience. And when that's established, TPD Design House jumps right back in to create one-of-a-kind details for each unique touchpoint and event within an event.
The second night in Sicily look was inspired by the infamous Le Perroquet Club. Creative Director, Vincenzo Dascanio created a mood board of costumes and décor that allowed TPD to isolate textures and palettes to weave into the paper goods for the party. From animal prints to an engraved illustration of a tiger, cherubs and parrots all around, and ornate menus, the design was an homage to what's in the space that guests experienced. Every detail tells a story, the history, and the why behind it all.
The Gifting
Following through on the theme and mission and sense of place, the gifting for every Engage! is inspired by the location and place. In Sicily, Team Engage went on a scouting trip. We visited local stores and vendors to source local products and items the guests would later receive. It's always important that so much of our "swag" comes from local artisans. In the case of Sicily, we shopped from Taormina specifically. Think Sicilian Coffa handbags, traditional snacks and treats (almonds and biscotti), local wines, and more. Then the gifting experience is layered with more functional items for the well-traveled attendees. We've given universal adapters, leather cord rollers, beach speakers for iPhones, and branded beach towels. From beauty products to designer sunglasses, no guest of Engage! is ever short on beautiful and thoughtfully selected swag.
From Every Touchpoint to Every Tiny Detail
From lace detailing on linens at an Italian-lace-inspired Sicilian gala to a traditional souk shopping experience for swag in Dubai to custom cowboy hats in Arizona and cocktails inspired by the gemstones in the mountains surrounding it, from the time our attendees land to leave, our goal is that they feel the experience through all five senses and know the brand we and TPD have created intimately.
It All Comes Together…In a Mad Dash!
You might be surprised to learn that most of the physical work takes place in a two-week period. You read that right! From the time all the decisions are made to the time the products and paper goods need to be shipped, it's often only 10-14 days! Vanessa Kreckel and her team at TPD have even been seen carrying luggage full of attendee books that didn't make the boat. But in the end, it always gets done. And…
TPD Design House Always Amazes Us
The finished product honors our setting, feels true to our brand, and is imaginative and inventive each and every time. The process is a long and communal one that produces some pretty special results, if we do say so ourselves. Our intention is to raise the bar and elevate each and every time. And after 40 events together we have so much more to do!