Our Engage!23 The Paris Experience schedule was filled with cultural experiences, shopping time, celebrations, and bucket list activities. But it was also rich in education for our wedding and event industry attendees who traveled from around the world not only to enrich themselves in the Parisian culture, but to better their businesses and learn from this industry's icons (and a few notable fashion faces too). To say we were elated to have Elie Saab Jr, CEO of the Haute Couture House, Elie Saab, grace our stage is an understatement. We were also beyond thrilled to welcome Hadami Magtouf from LVMH and notables from Europe and the US in the wedding and event community (like celebrity wedding planners Lynn Easton, Sarah Haywood, and Mindy Weiss). And we're excited to share a few highlights from Engage!23 speakers in Paris with you!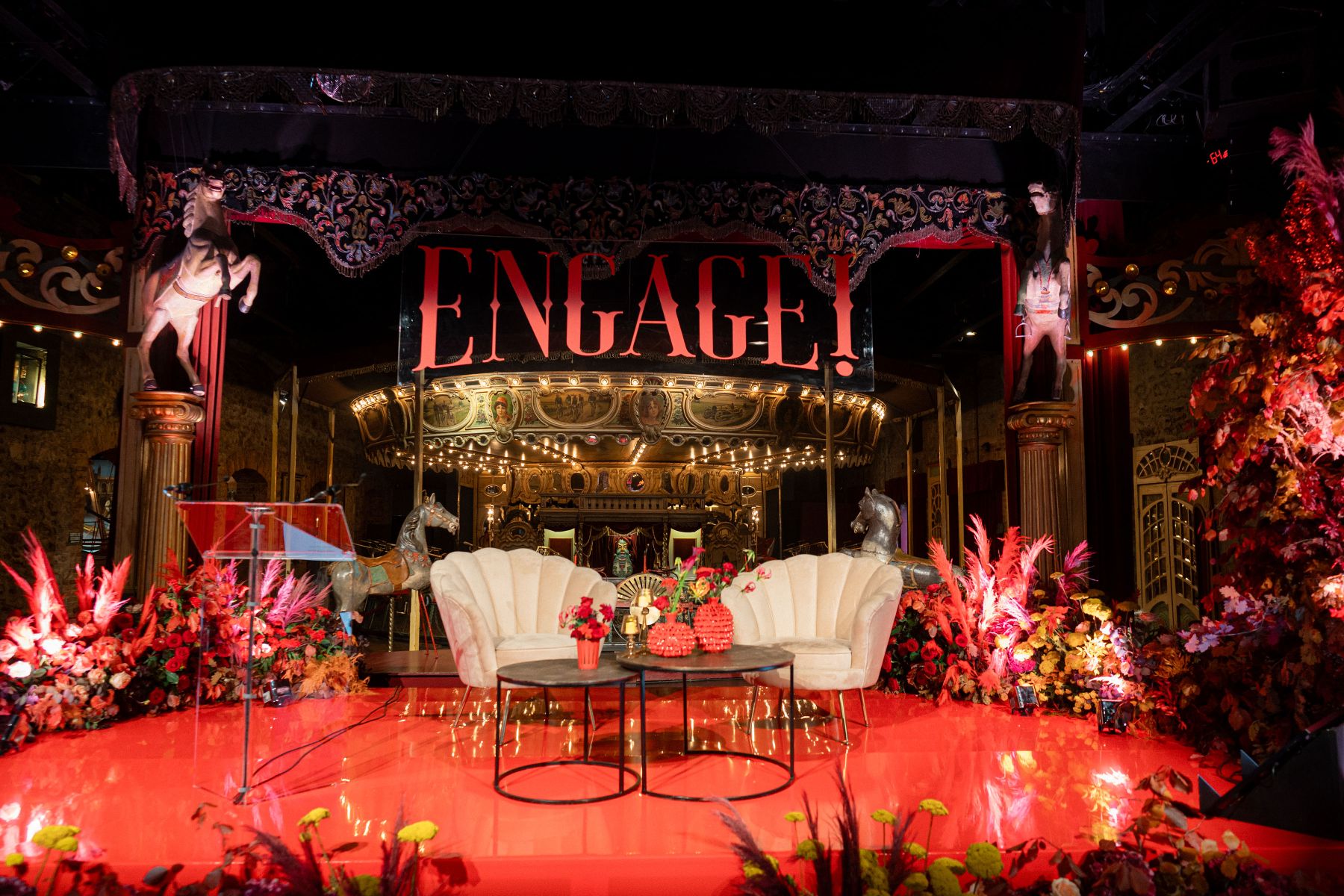 While we keep our educational track exclusive to our guests in attendance, we couldn't resist sharing a few nuggets of wisdom (and fun) from our stages. And did we mention our stages? Musee des Arts Forains and Le Meurice were the backdrops for our design-rich stages.
Musee des Arts Forains is a vintage carnival museum so it was only fitting that our stage reflected the setting and allowed for it to shine through. Roni Floral Design and TPD Design House, along with our creative director, Alejandra Poupel Events, honored the Engage! branding while bringing to life the settings we were in.
The Musee des Arts Forains Stage
Gold and red tufted chairs served as a presentation place for our three-dimensional belle époque hot air balloon-inspired agenda designed by TPD Design House. Each side of the balloon showcased the schedule and upcoming speakers. We pride ourselves on very special agendas, but this was one for the record books!
Then, at the front of the room, a clear plexi Engage! backdrop hung in front of a vintage carousel ride to act as the centerpiece of the space. On the stage, we set lounge furniture for conversations with icons, and Roni Floral Design dressed the sides with red florals in celebration of the vintage carnival theme.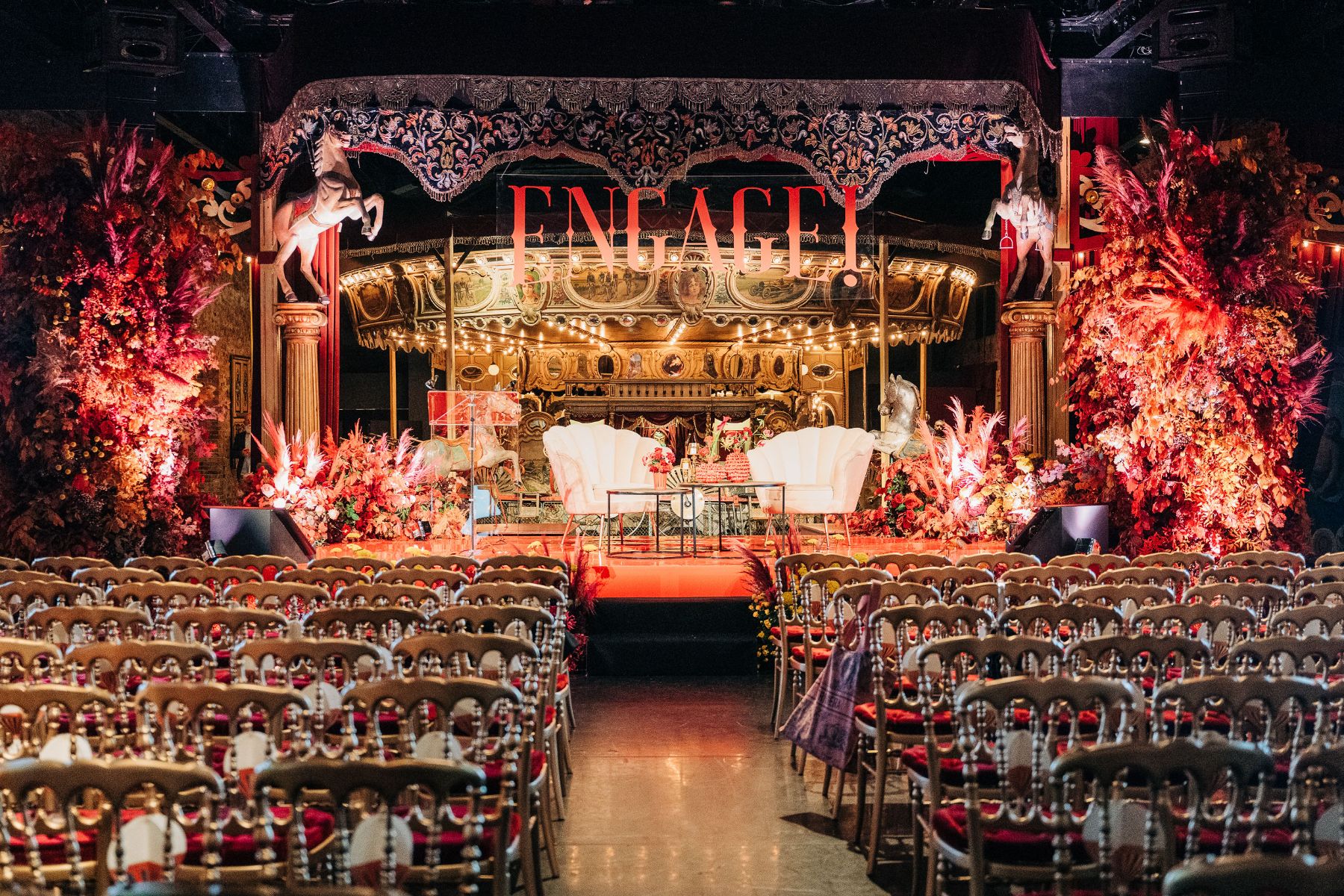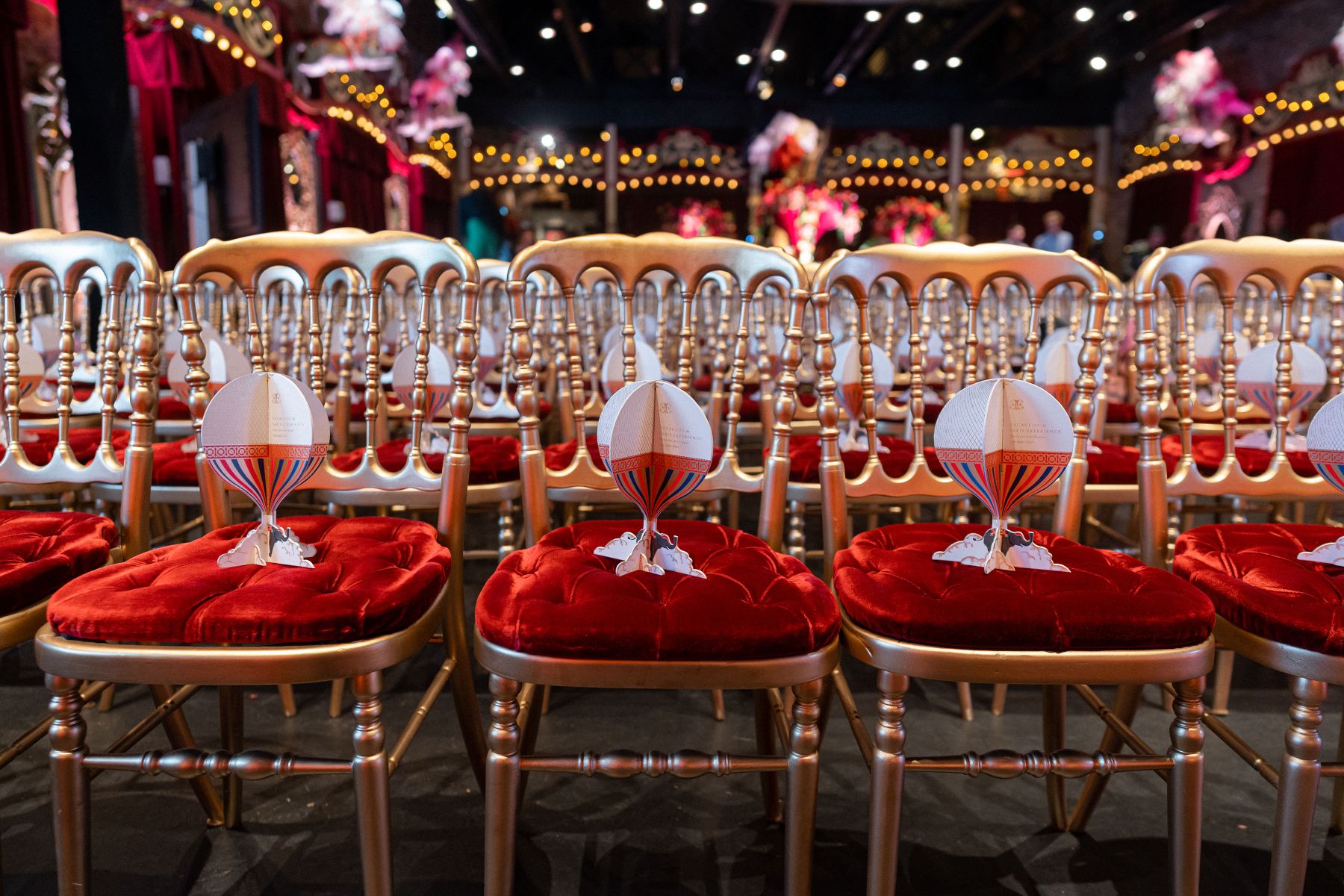 The Le Meurice Stage
At Le Meurice, guests gathered in the grand Salon Tuileries and Salon Pompadour, where our partners had installed a golden gilded backdrop complete with the Engage! icon adorned by lifesize florals. The fanciful design flowed into the ornate space flawlessly as guests listened and learned from some of our favorite event and wedding professionals.
Here the agenda was inspired by the stage. A paper pocket of florals explained the afternoon's events and a matching pen allowed guests to take notes and take a gift when they left.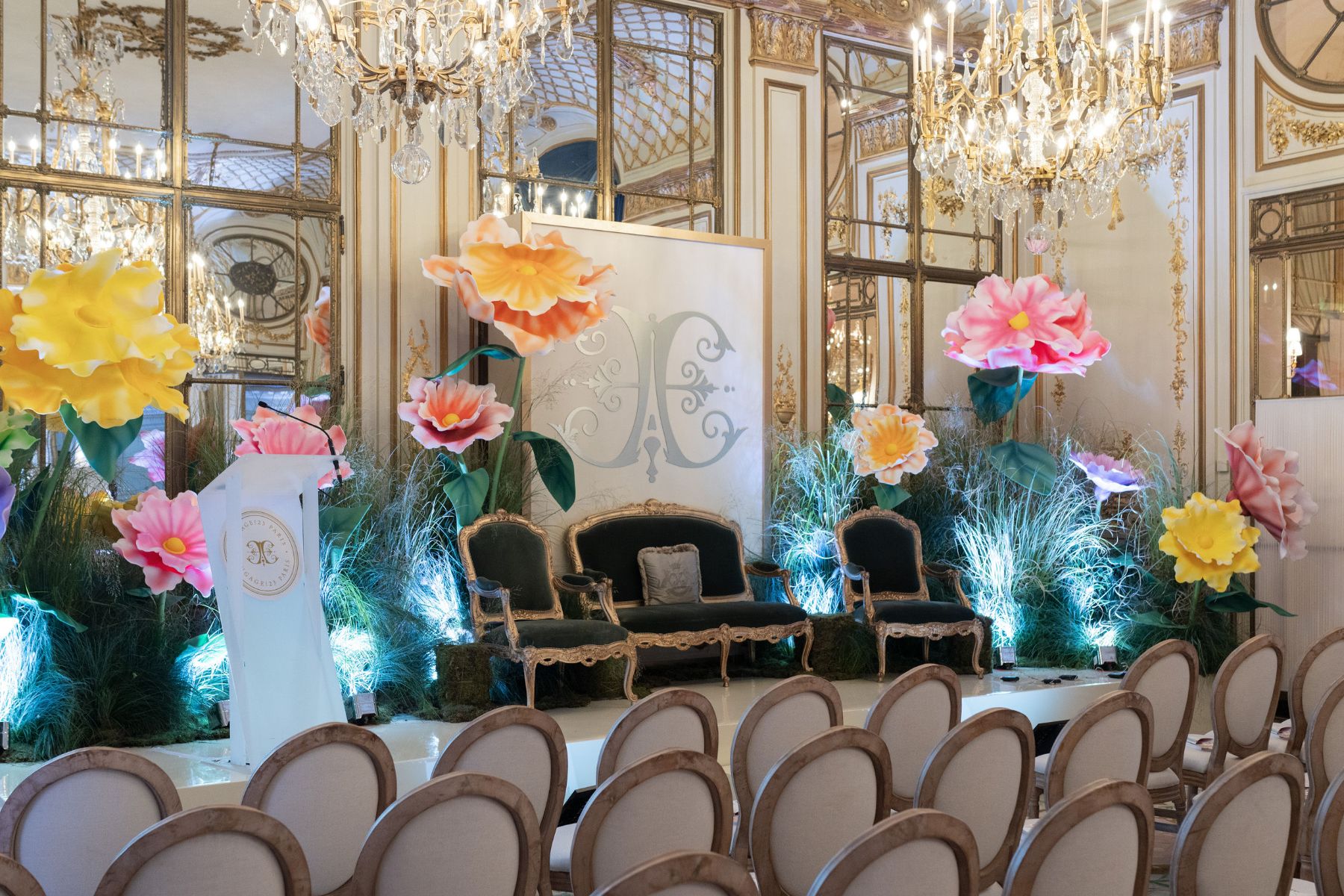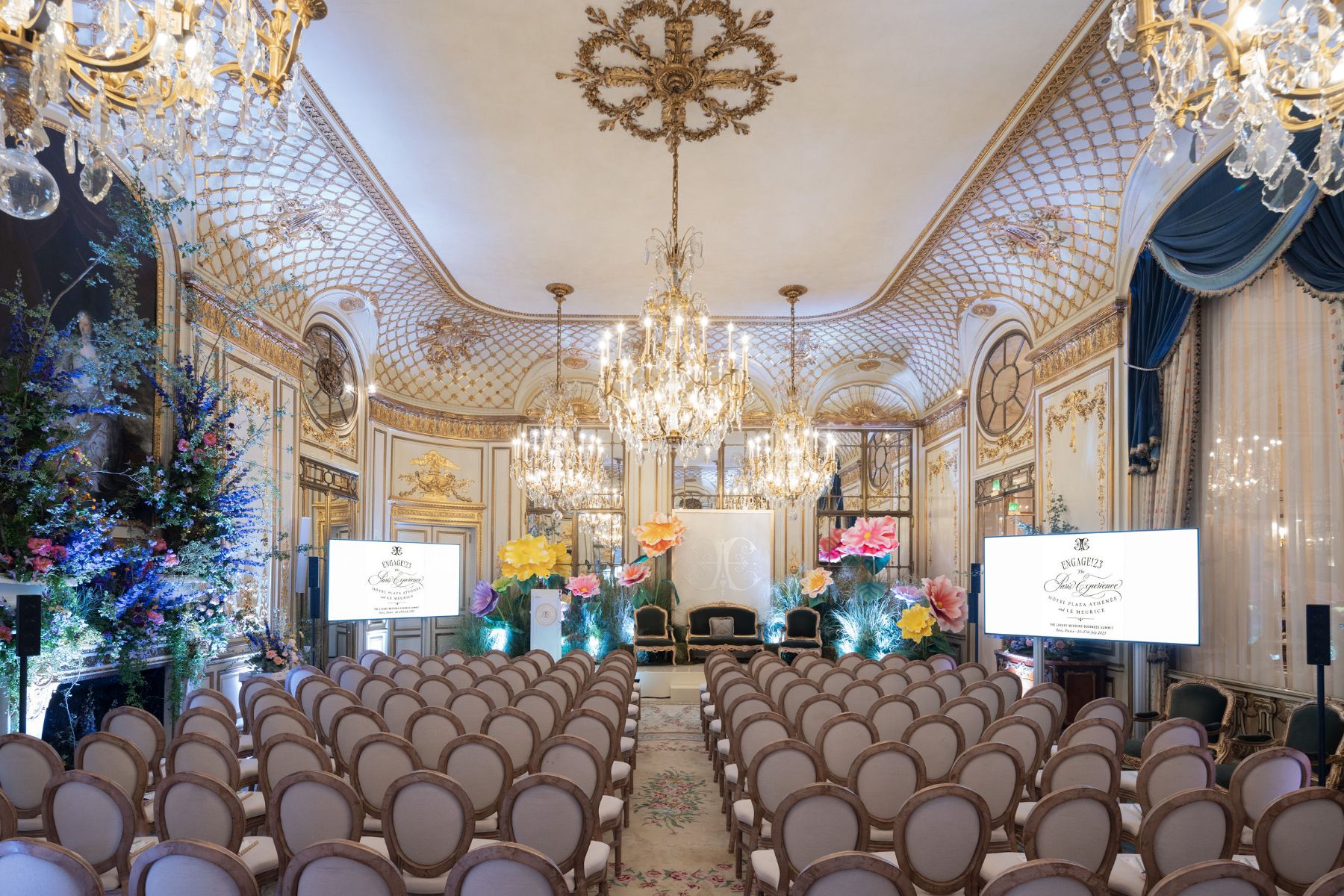 Highlights from Engage!23 Speakers in Paris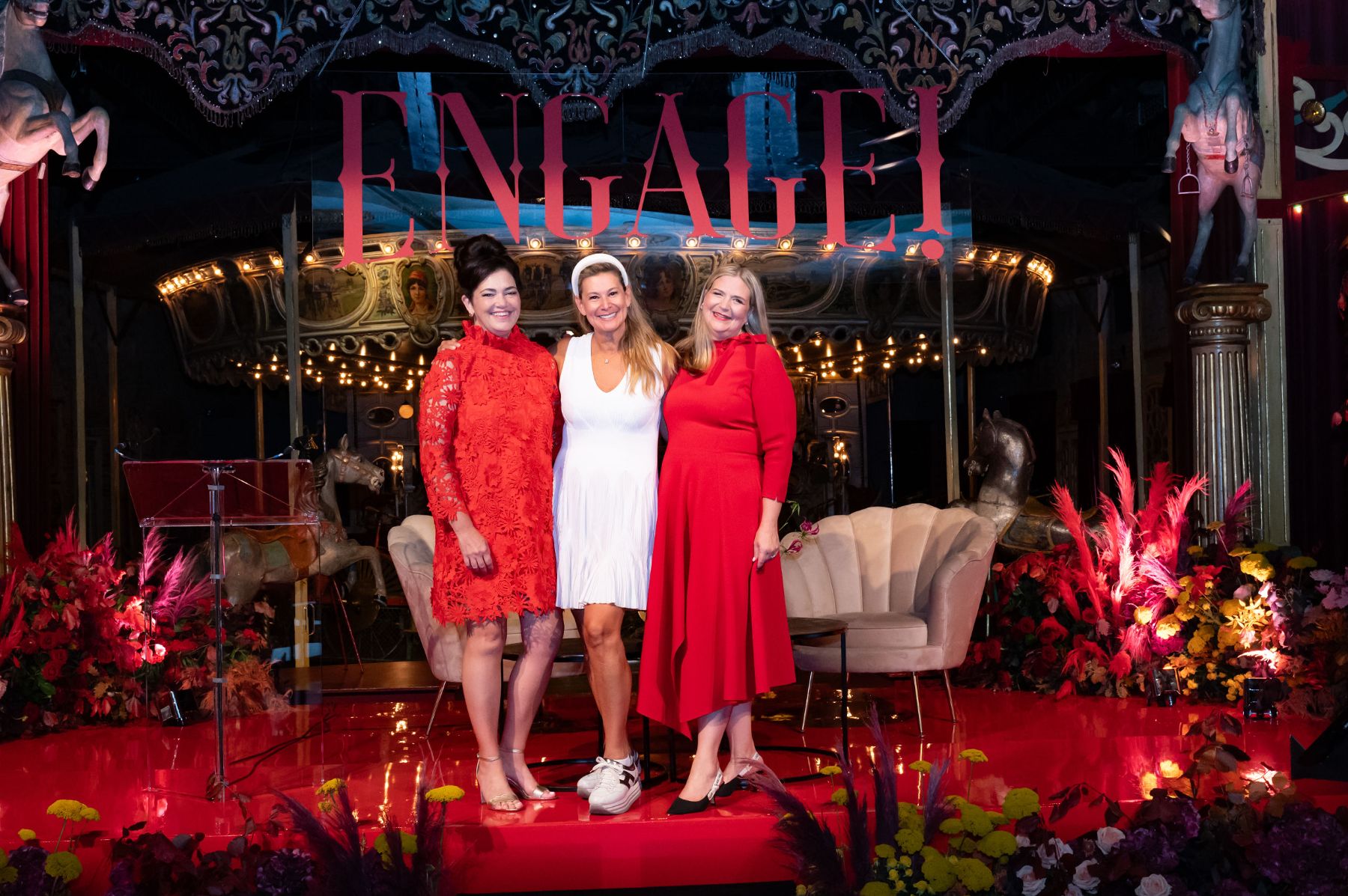 Just a few memories from our educational sessions and experts who shared their wealth of knowledge with our attendees.
"Agility and quick decision-making has allowed us to get ahead of competitors." – Elie Saab Jr., Elie Saab
"Take a wealthy client, especially the parents, a glass of champagne. Because they aren't expecting you to." – Marcy Blum, Marcy Blum Events
"Instagram is your virtual office. Make sure it shows off who you are and want to be." – Sima El Solh, Lebanese Weddings
"Stop dumbing down who you are in order to fit in. Choose to love yourself." – David Beahm, David Beahm Experiences
"Find ways to surprise your clients and not just in expected ways. Offer the client, as well as their guests something extra special too. Everyone wants to be surprised and delighted." – Hadami Magtouf, LVMH
"Focus on preventative versus reactive planning when executing events. Deliver a sense of calm" – Matthew Robbins and Luis Otoya, Matthew Robbins Design & Robbins Otoya
"Saying no allows you to better service the clients you said yes to." – Rishi Patel, HMR Designs
"Operate on the assumption that no idea is original. Make your work the best of whatever that work is!" – Carrie Goldberg, CLG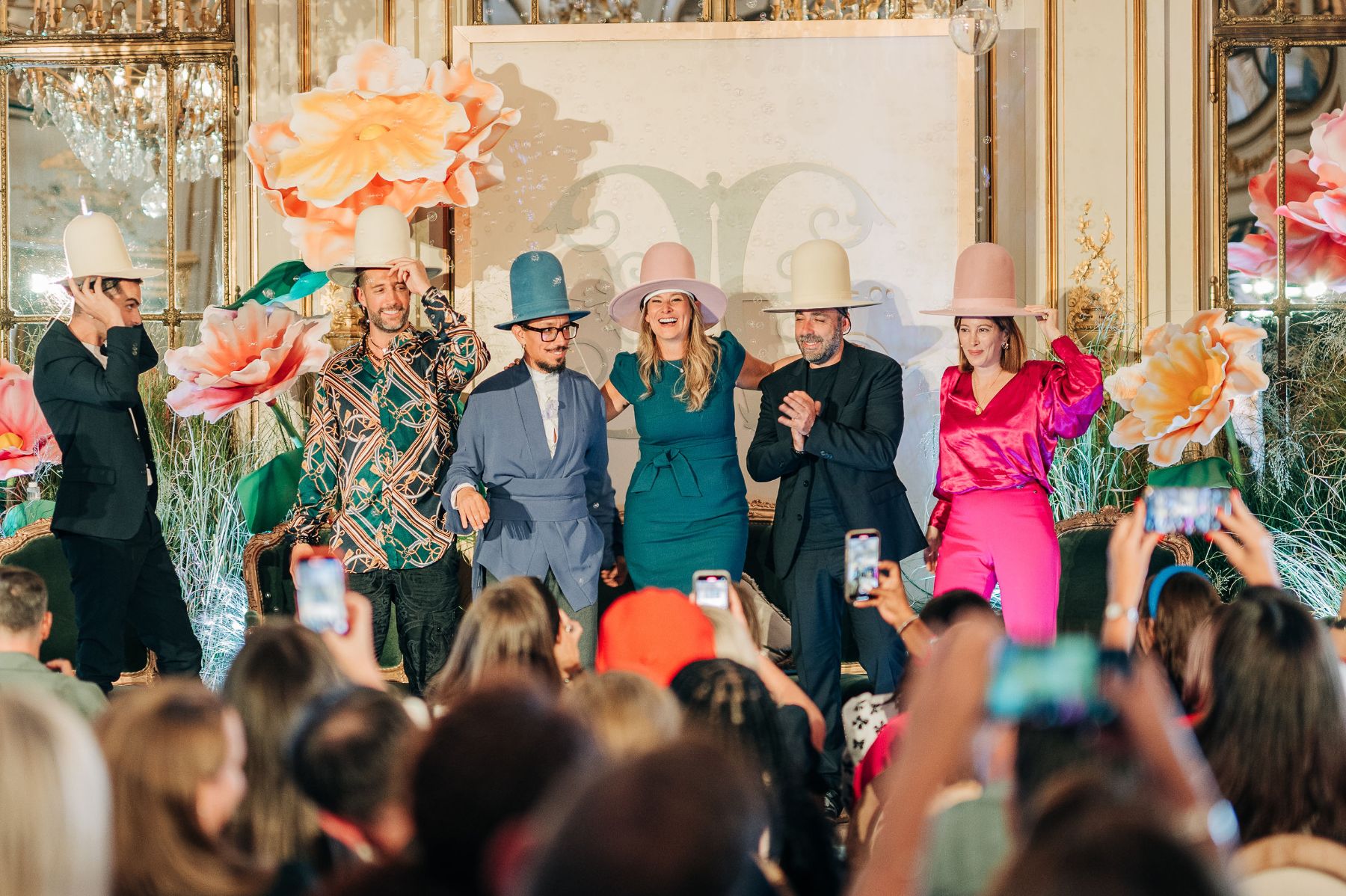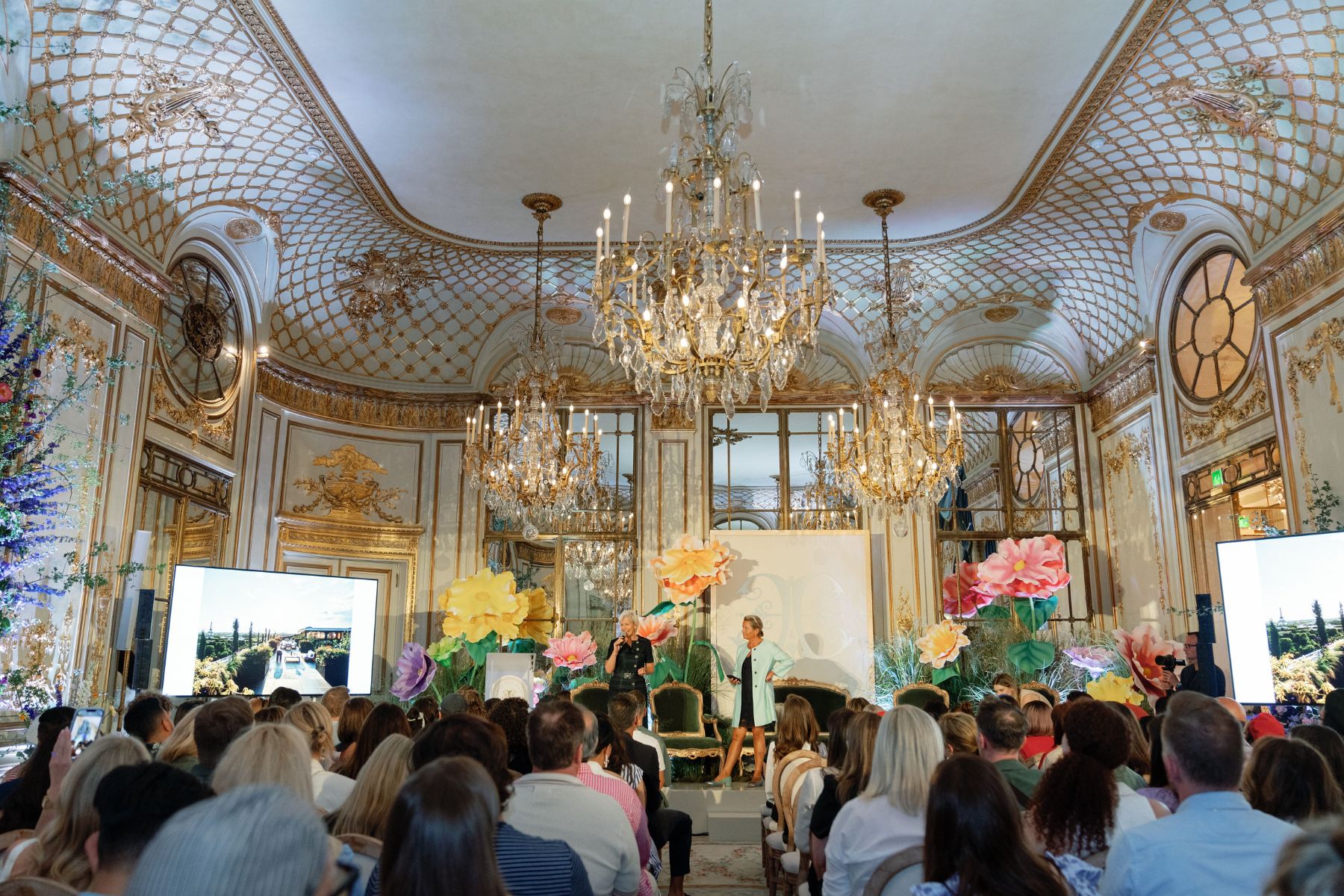 Thank you to ALL our incredible speakers who participated this time! We could not do this without you! And we are certainly better business women for having been in the room with you!