We always begin our Engage! journey on a high note! Engage!23 The Paris Experience started…and ended with truly incredible parties (with more in between). Our first night of celebrating was an epic Paris welcome party on the River Seine. Our guests boarded Le Diamant Bleu boat just below the Eiffel Tower (where we stayed to take a few fabulous photos, of course). Views of the city, the historic architecture, and of course the glittering tower were just some of what guests marveled at during our evening cruise.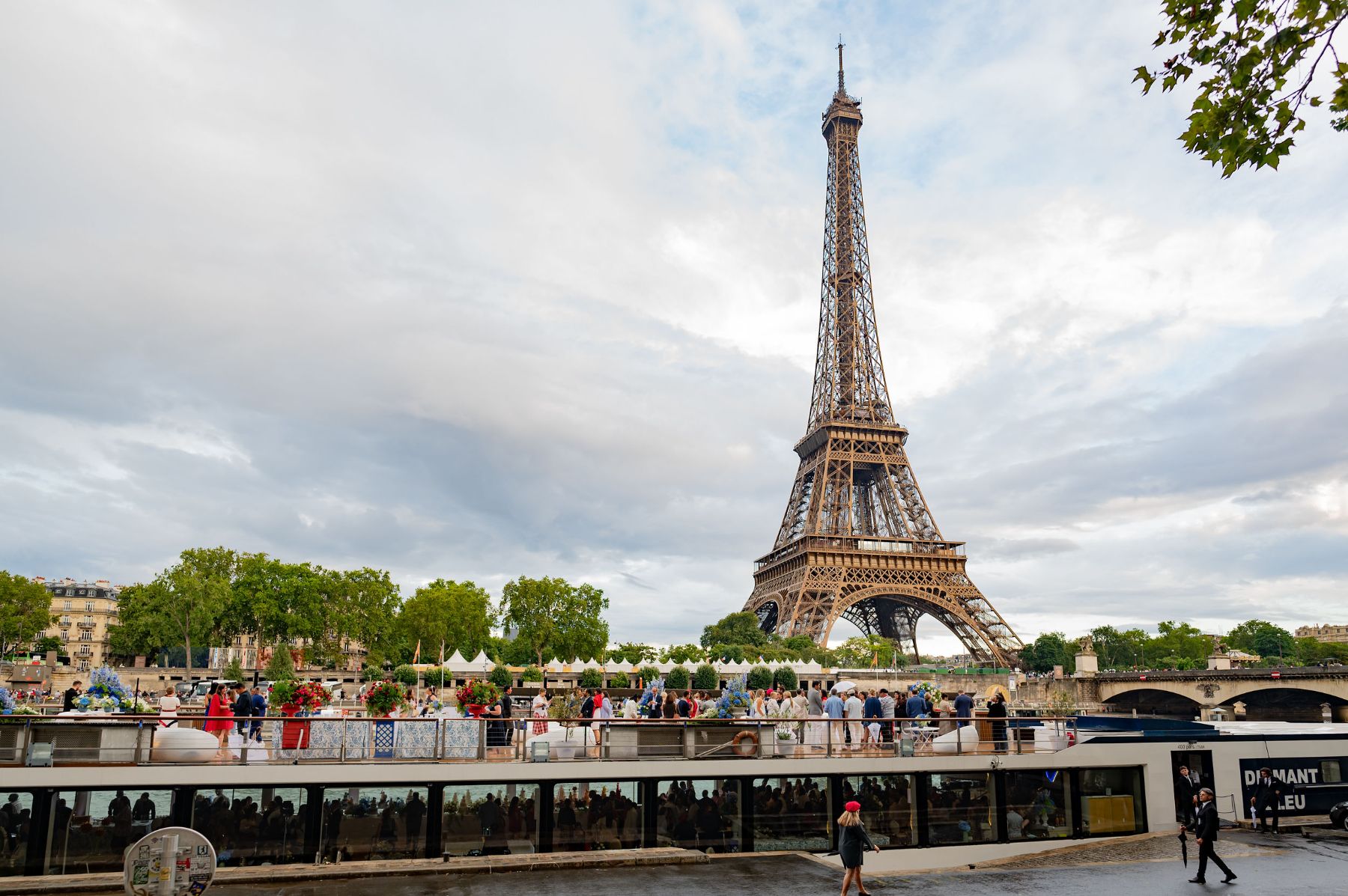 Paris Welcome Party
The theme of the event was the colors of the French flag (red, white, and blue). Roni Floral Design decked the lower and upper decks with florals and photo opps fitting of the patriotic palette. Red floral arrangements, feathers, and our iconic E! at every turn, the entire boat and evening felt like a love letter to France. Even the bar was red – created with red buttons with a Delft-style tablecloth by our long-time partners at Nuage Design.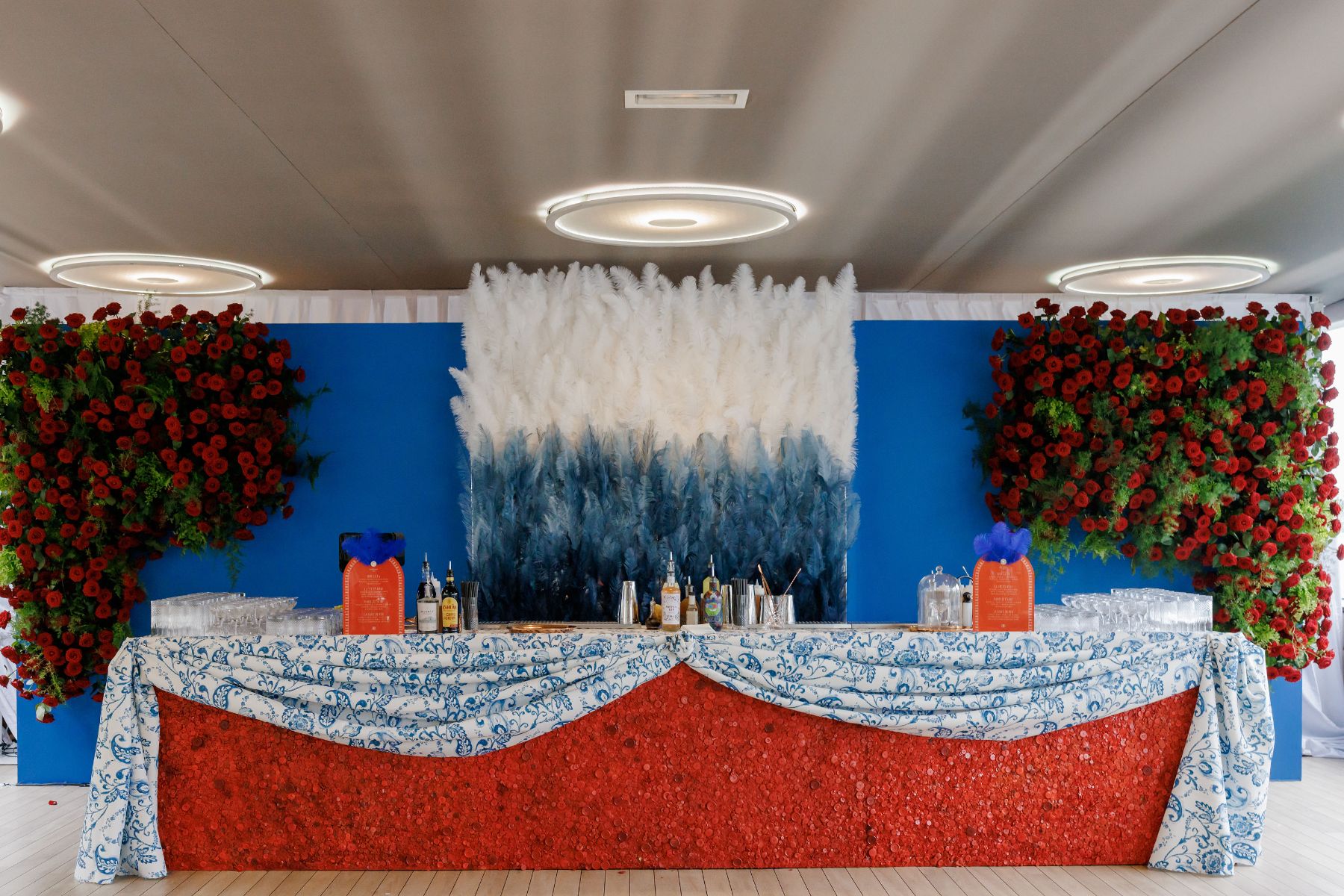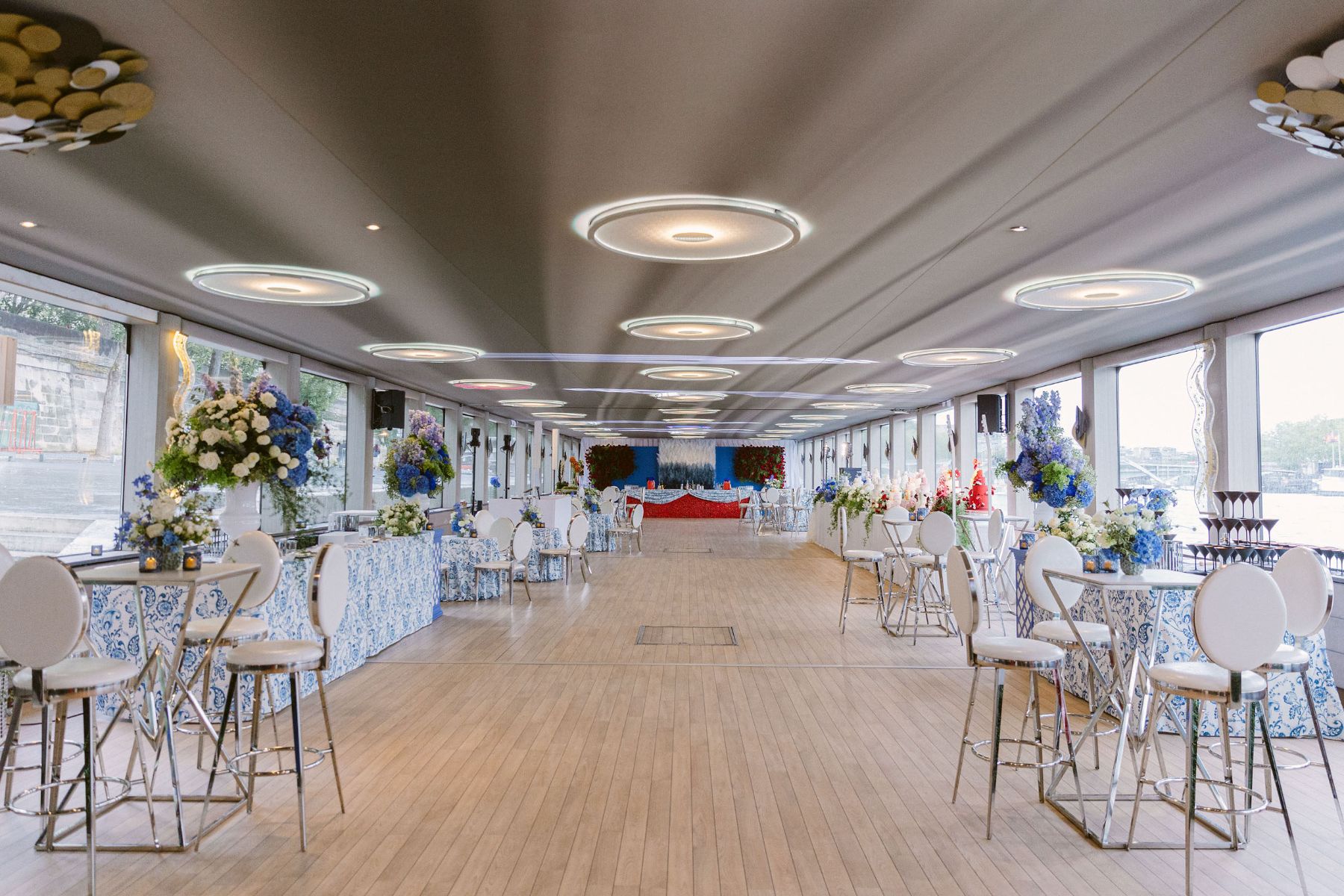 Wedding Cakes by Bastien Blanc Tailleur
Below deck, cake master, Bastien Blanc Tailleur created an ombre display of 25 ornate wedding cakes. It was more like an art installation than a dessert station! From a nautical look to a classic white French fabric and something for every couple in between, this was a visual marvel to say the least.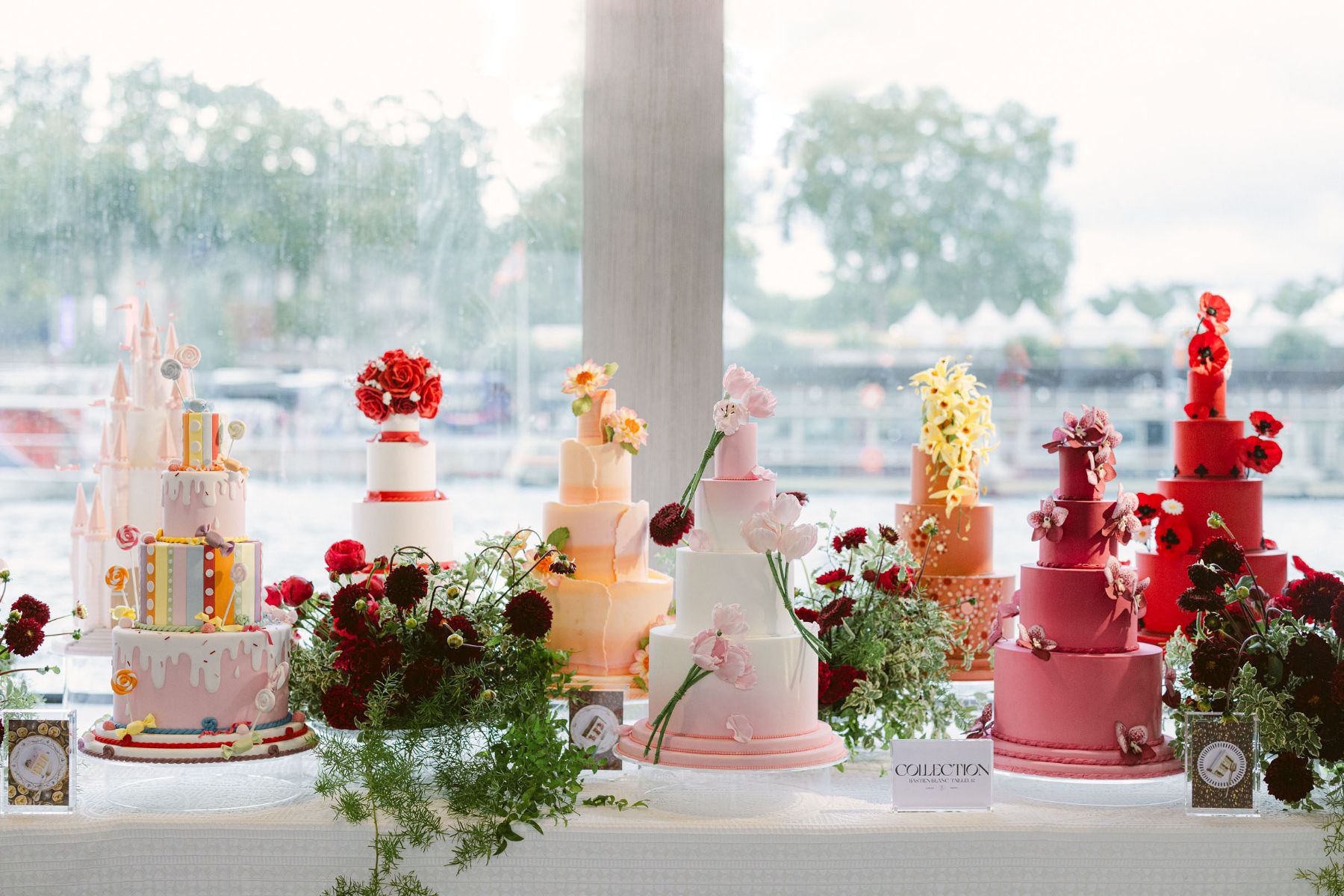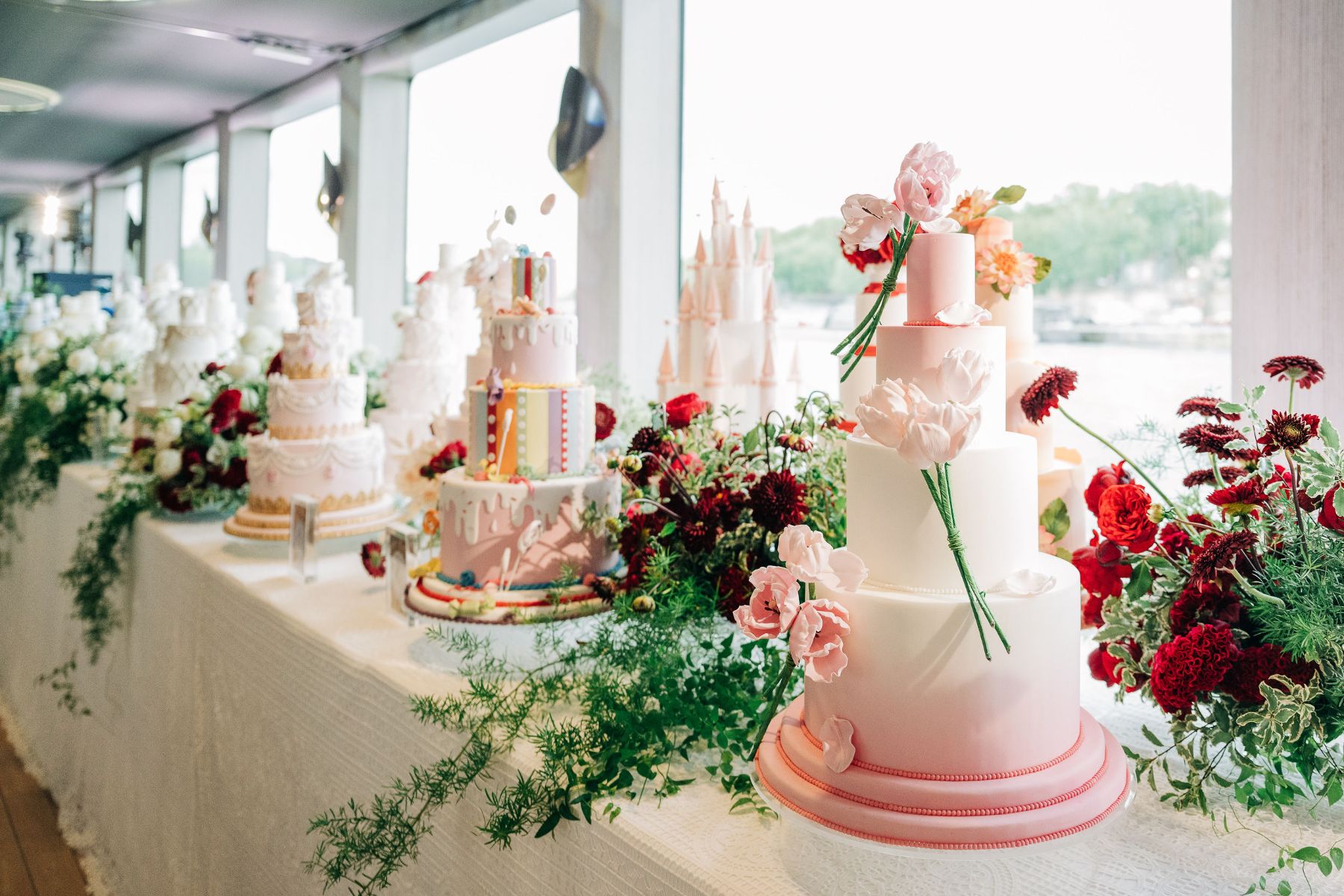 Extra Special Entertainment
This evening was really all about the setting. As we sailed down the Seine, our group enjoyed the beautiful architecture of the area, including five city bridges. And on this night, these bridges served more than one function. In a first for Alejandra Poupel Events, our creative director was able to get the city of Paris to allow Engage! to use the bridges as part of our experience. As the boat approached each bridge, a spotlight found entertainers overhead dancing, singing, showing off our Engage! sign, and more. Five special performances by Inspiration Live Music included violinists, ballroom dancers, a horns performance, and more. Talk about an extra special photo op (and VIP front row seat too)!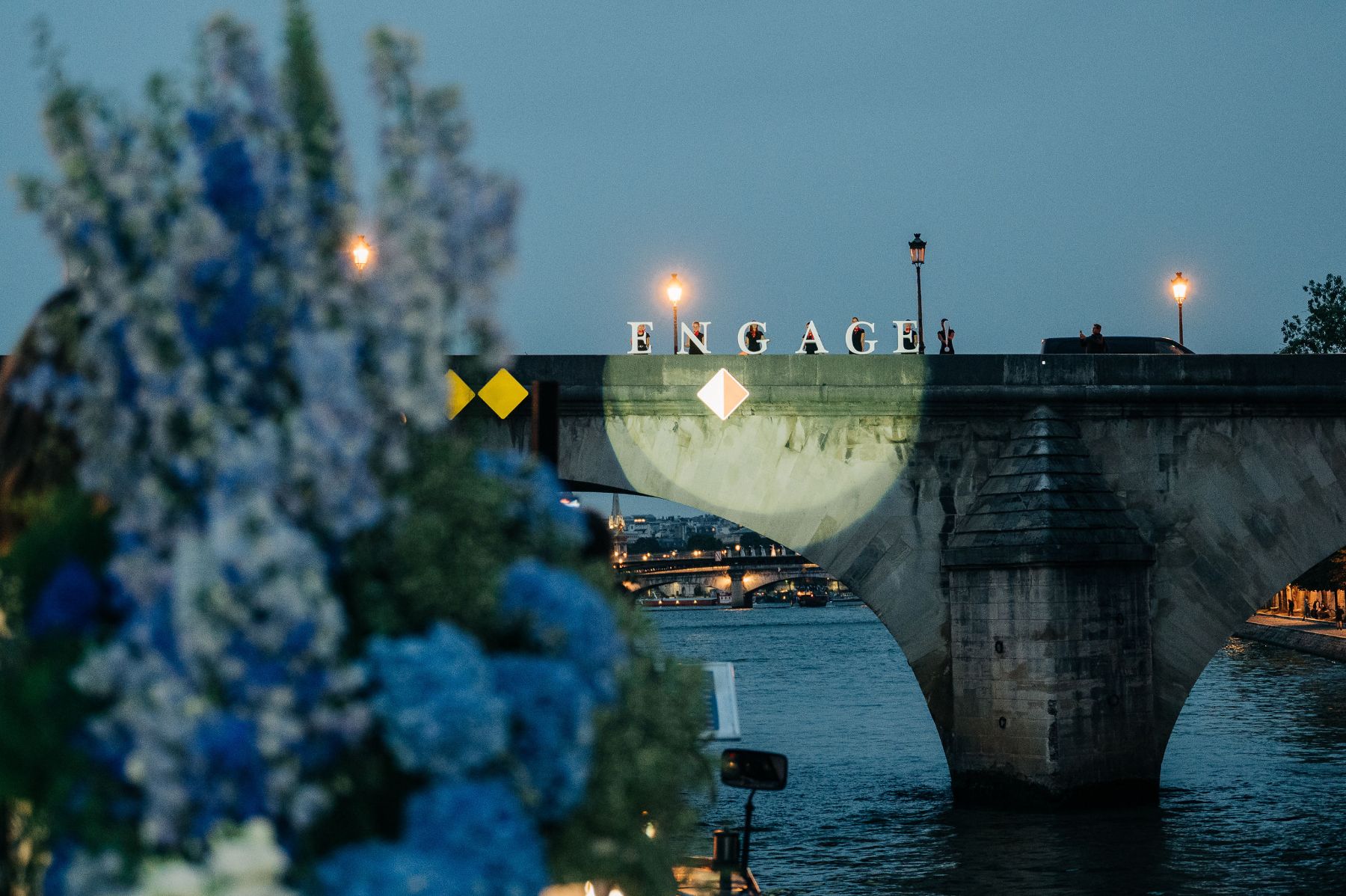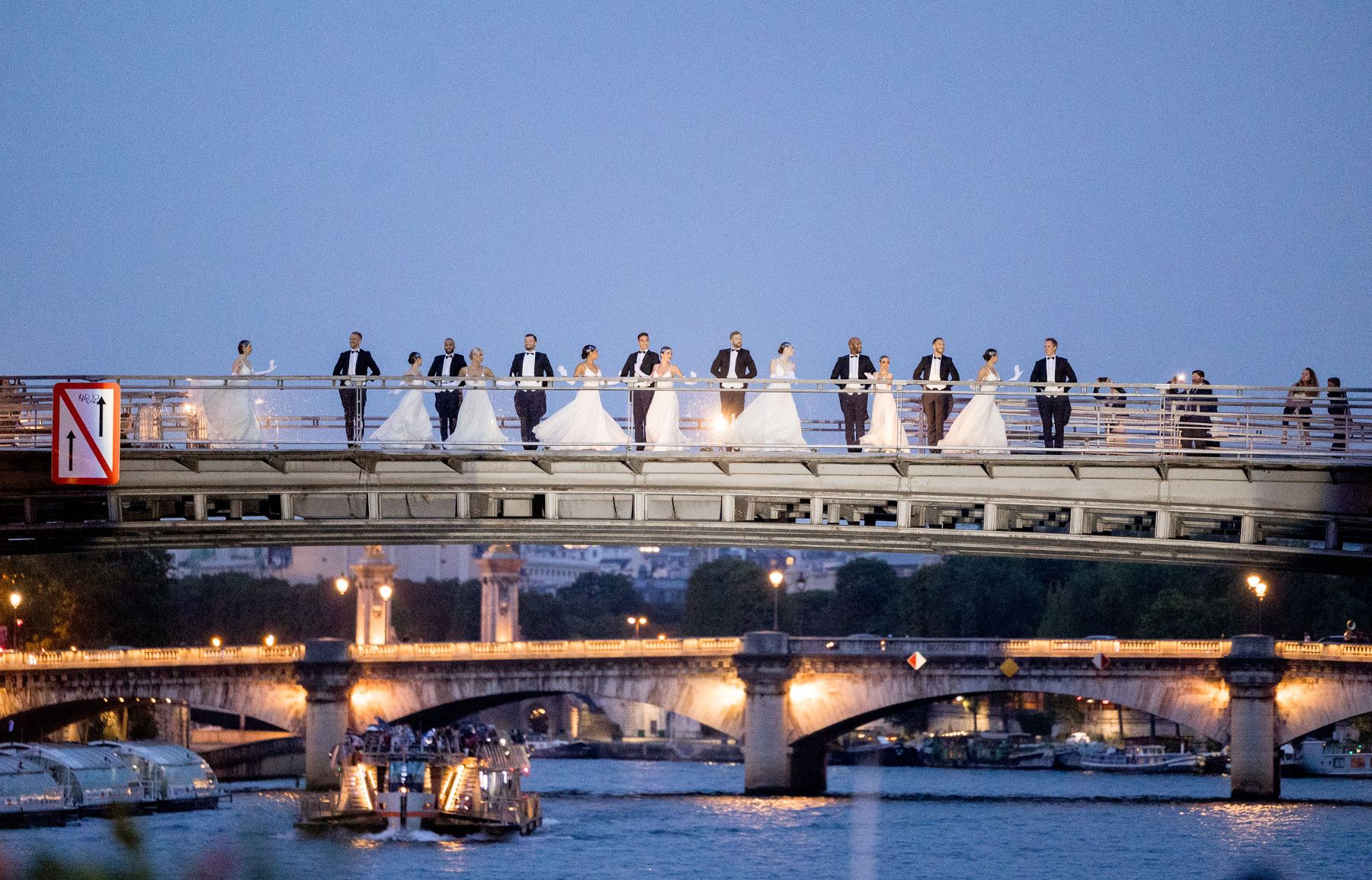 Later in the evening, a dance party downstairs kicked off with can-can dancers and a DJ set. And our attendees certainly enjoyed kicking up their heels too!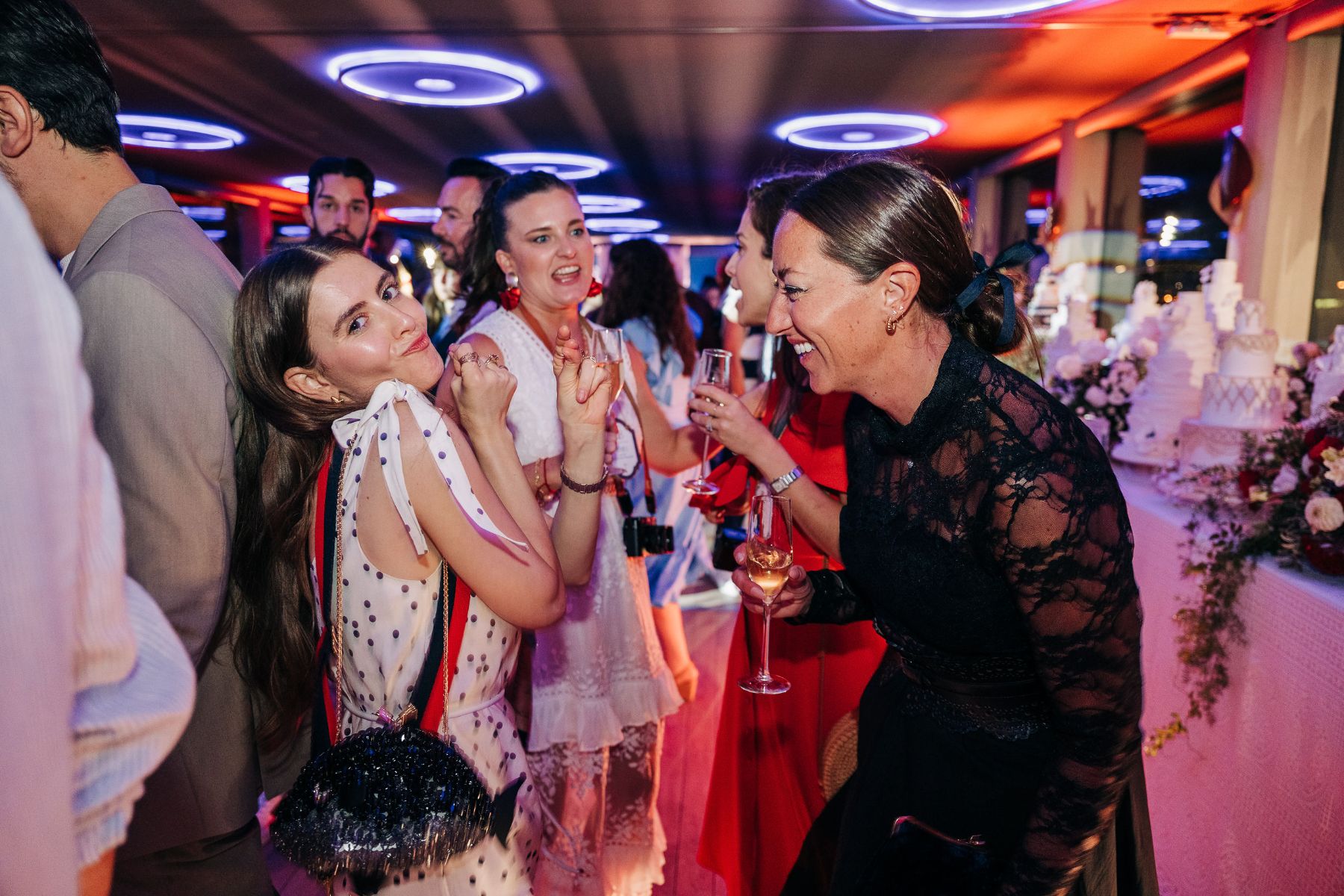 Custom Cocktails + French Faire
For dinner, guests toasted to champagne, tried specialty cocktails by DNA Bartending and dined on an array of French favorites by FAUCHON L'Évènement. The meal was served throughout the evening as guests walked the spaces and experienced different stations throughout. Casual seating with lounge areas were the perfect place to perch before grabbing an E! clad umbrella and heading back into the front row for more epic entertainment. Yes, it rained a little this night. We were prepared with our branded rain gear, of course! And a little light shower didn't stop anyone from having a fantastic time!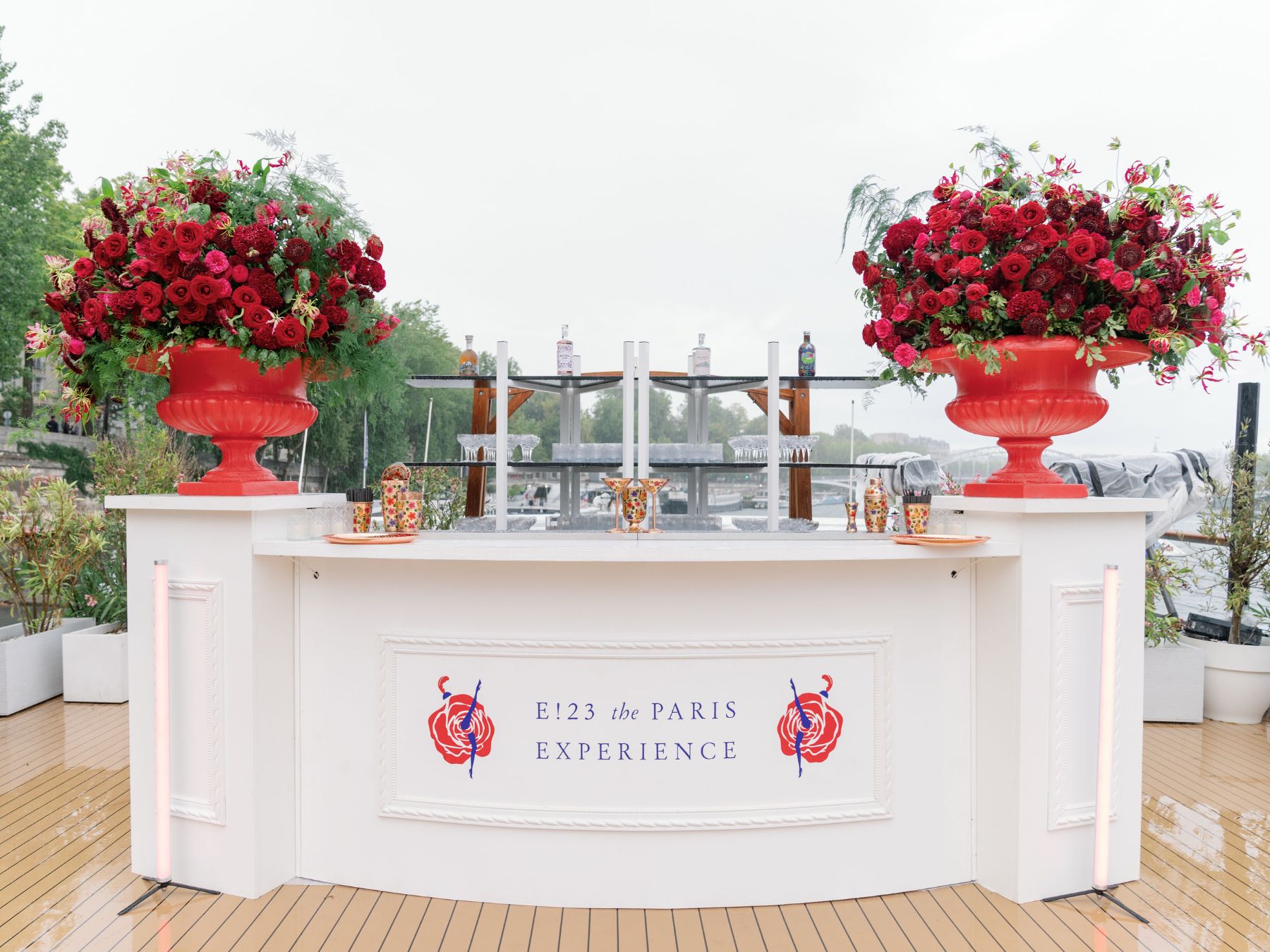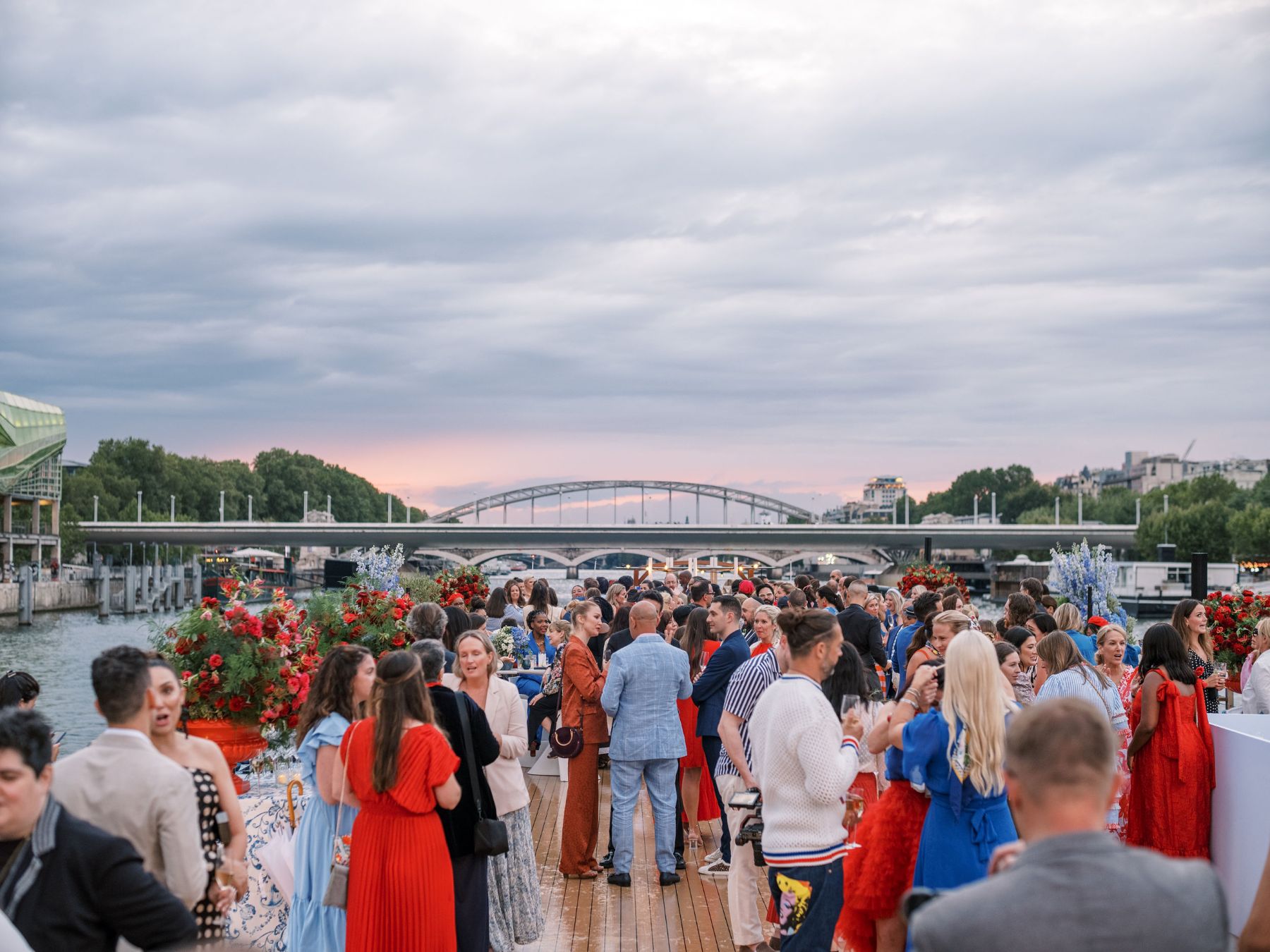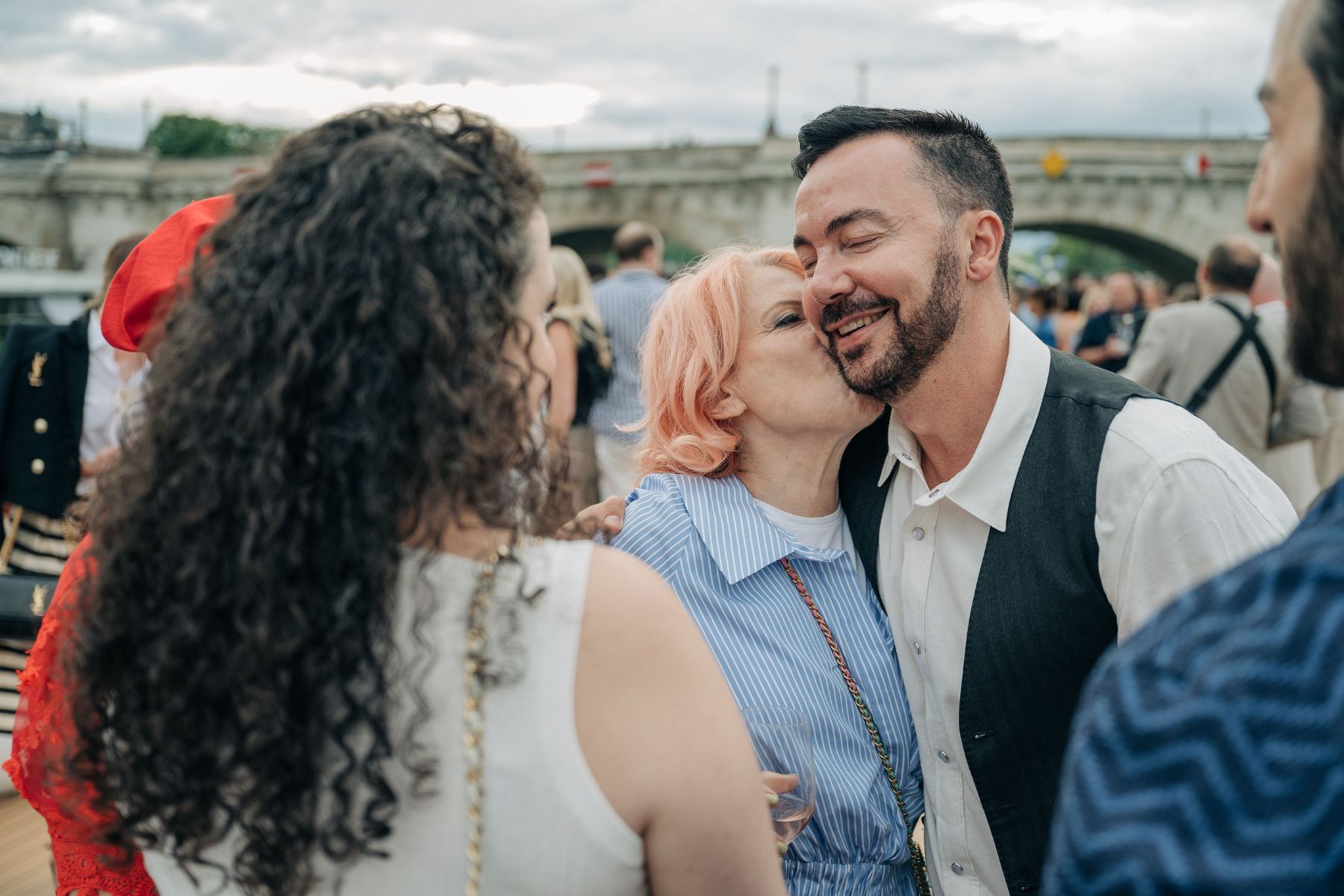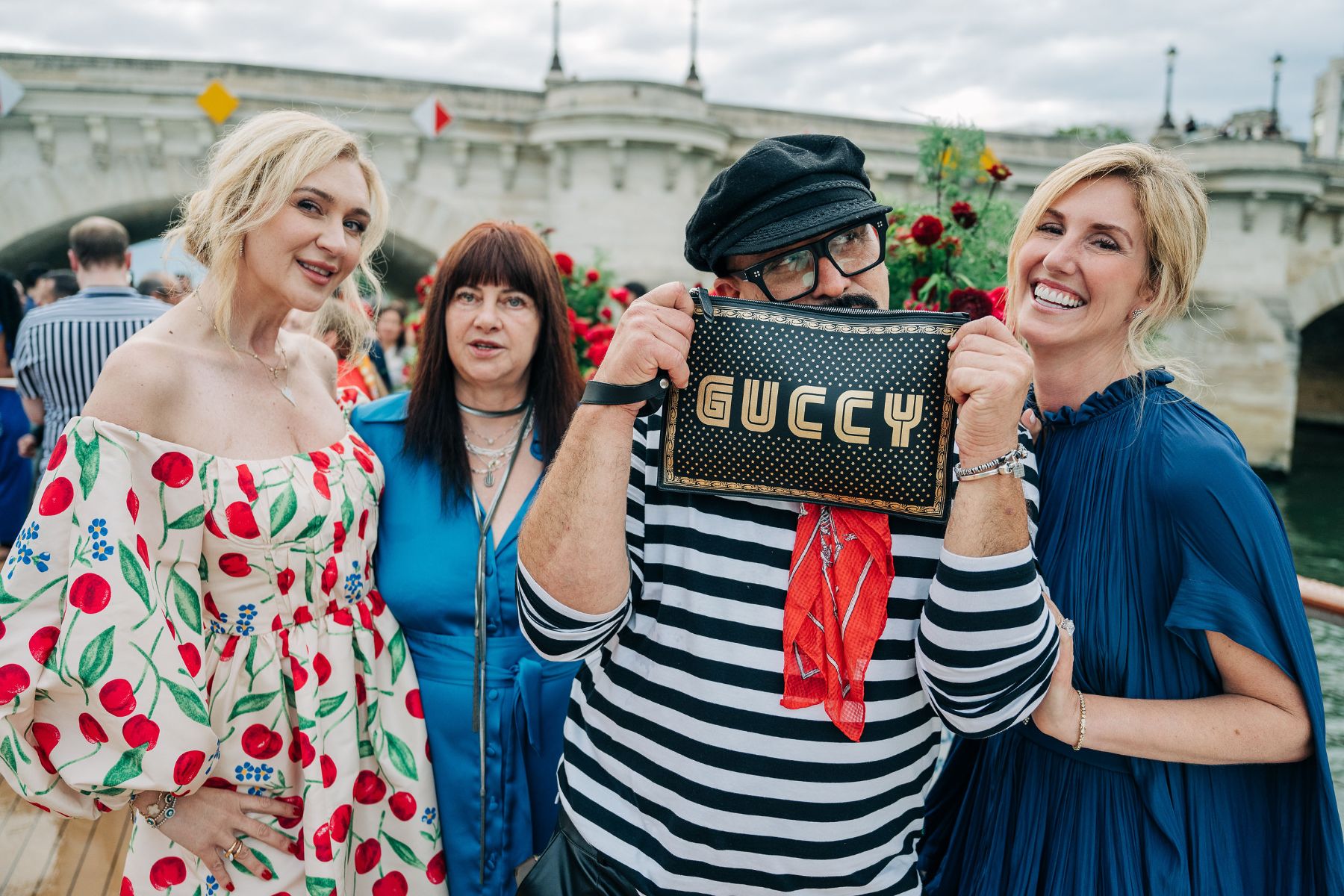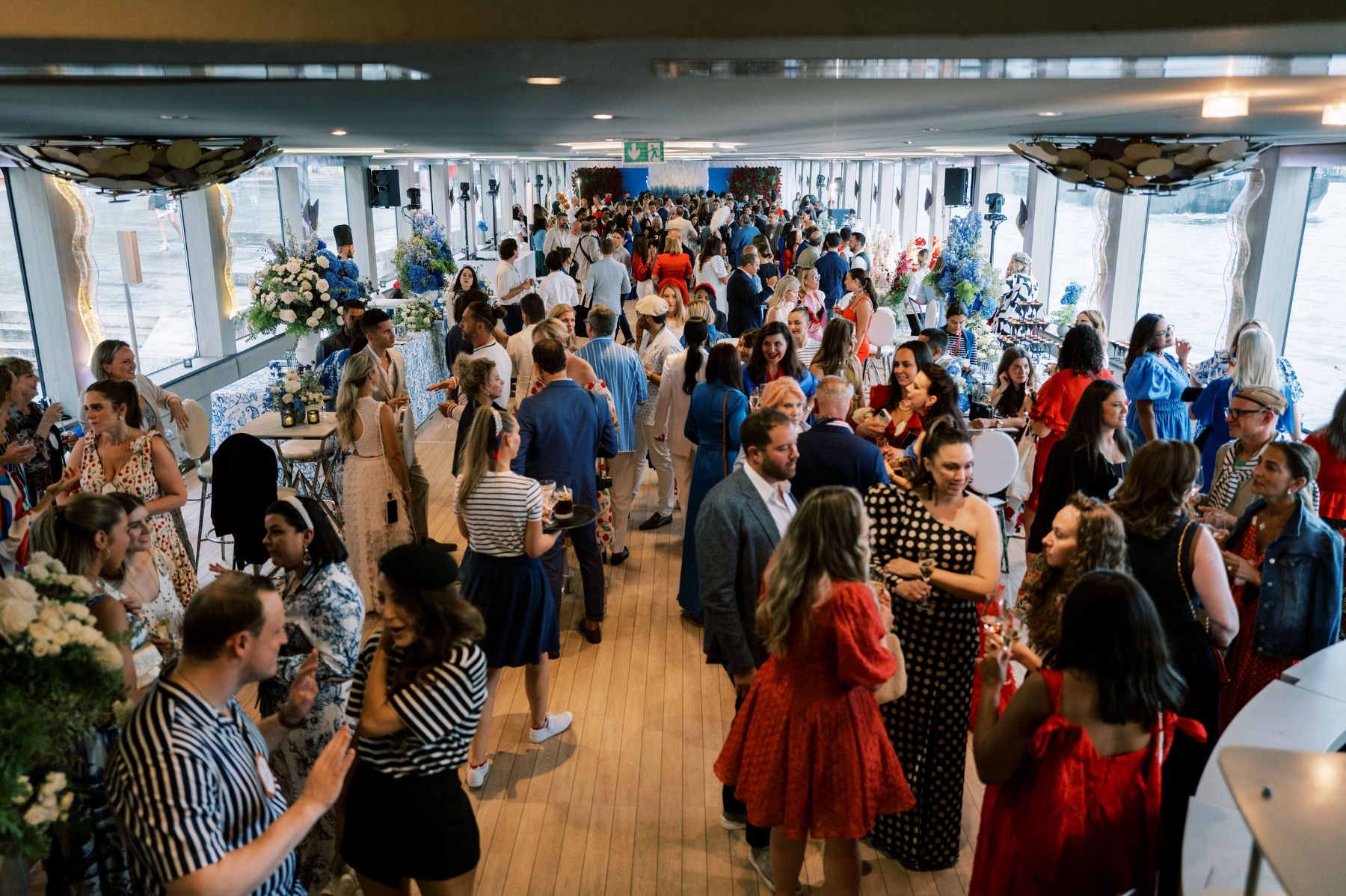 As a grand finale to our Paris welcome party on the Seine, our boat docked back at the Eiffel Tower just in time for its glittering lights show, as though it was designed just for us. What a night! To see more photos (and video) from this Engage!, check out the full gallery here.