Our welcome parties are the scene of some of our favorite moments and memories over the past fifteen years. It often feels like a reunion of sorts, everyone has settled in from their travels and is excited to see old friends and make new ones. They also provide a peek at what's to come throughout the week so making a lasting impression matters. This is a chance for our guest creative director to really start to shine. This welcome party at the Grand Hotel Timeo, A Belmond Hotel was no exception.
Vincenzo Descanio knew exactly how he wanted to bring the history of the Sicilian region to life for guests who had just arrived. Modeled after a traditional Sicilian street festival (Festa di San Timeo), Vincenzo and Italian planners, K/Luxury, converged on a terrace overlooking the sea to install an open-air dining experience that would weave history and culture into every touchpoint. The terrace, more typically known for cocktail parties, was transformed into a seated dinner for a special buyout experience. Our welcome party at Grand Hotel Timeo, A Belmond Hotel for Engage!23: The Belmond Sicily Experience was certainly a highlight for the memory books!
Testa di Moro was at the heart of the design.
The legend of Testa di Moro states that a young Sicilian woman plotted revenge on a Moor who had wounded her pride. While he lay asleep, she cut off his head so that he would sleep forever. This iconic head figurine can be found in almost all local Taormina shops. Naturally, the symbol became the floral vessels on the tables for the vibrant yellow blooms to shine from.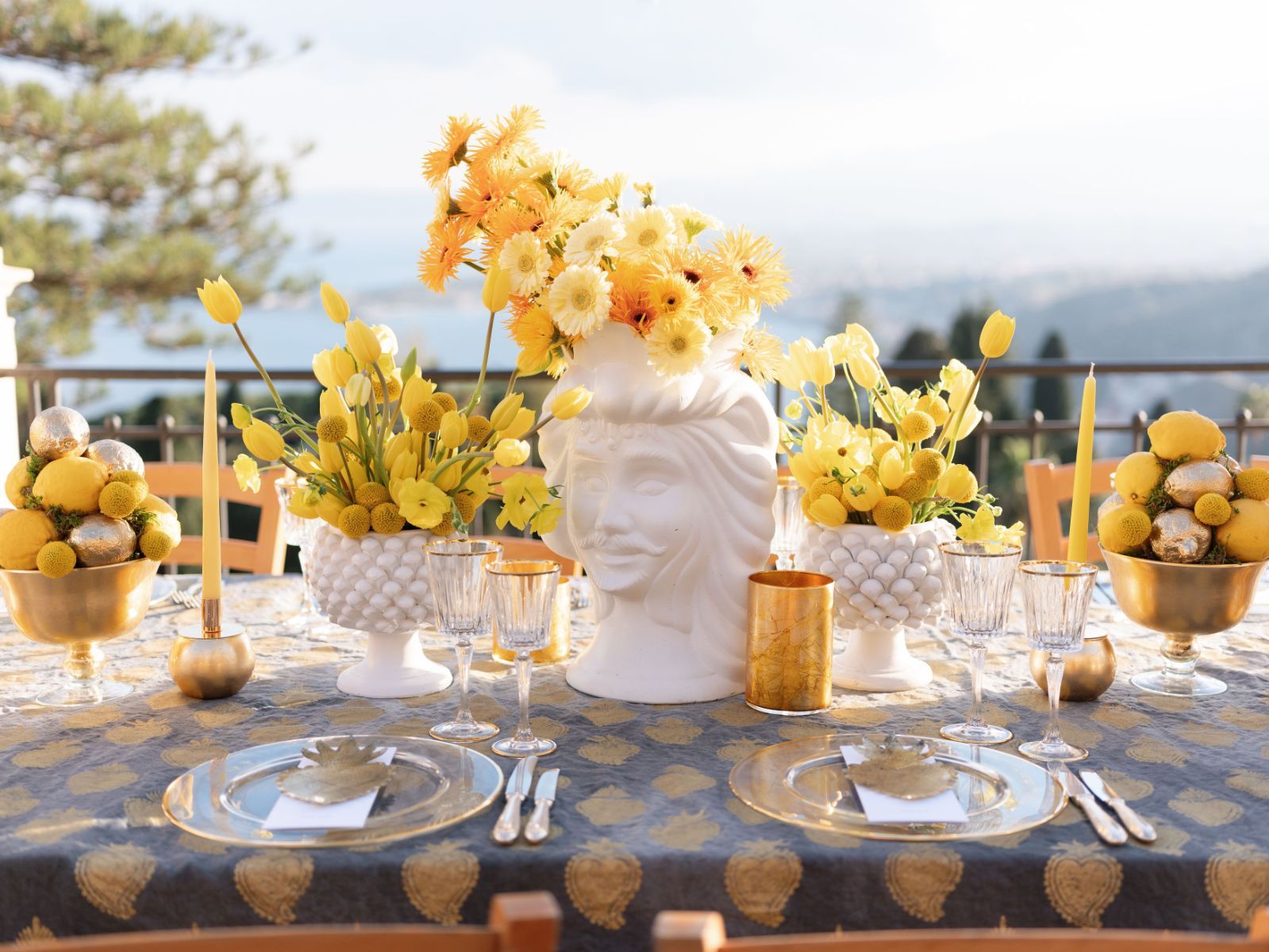 The menus held a special secret.
TPD Design House created three-dimensional menus complete with a metal heart guests removed to reveal the courses to come.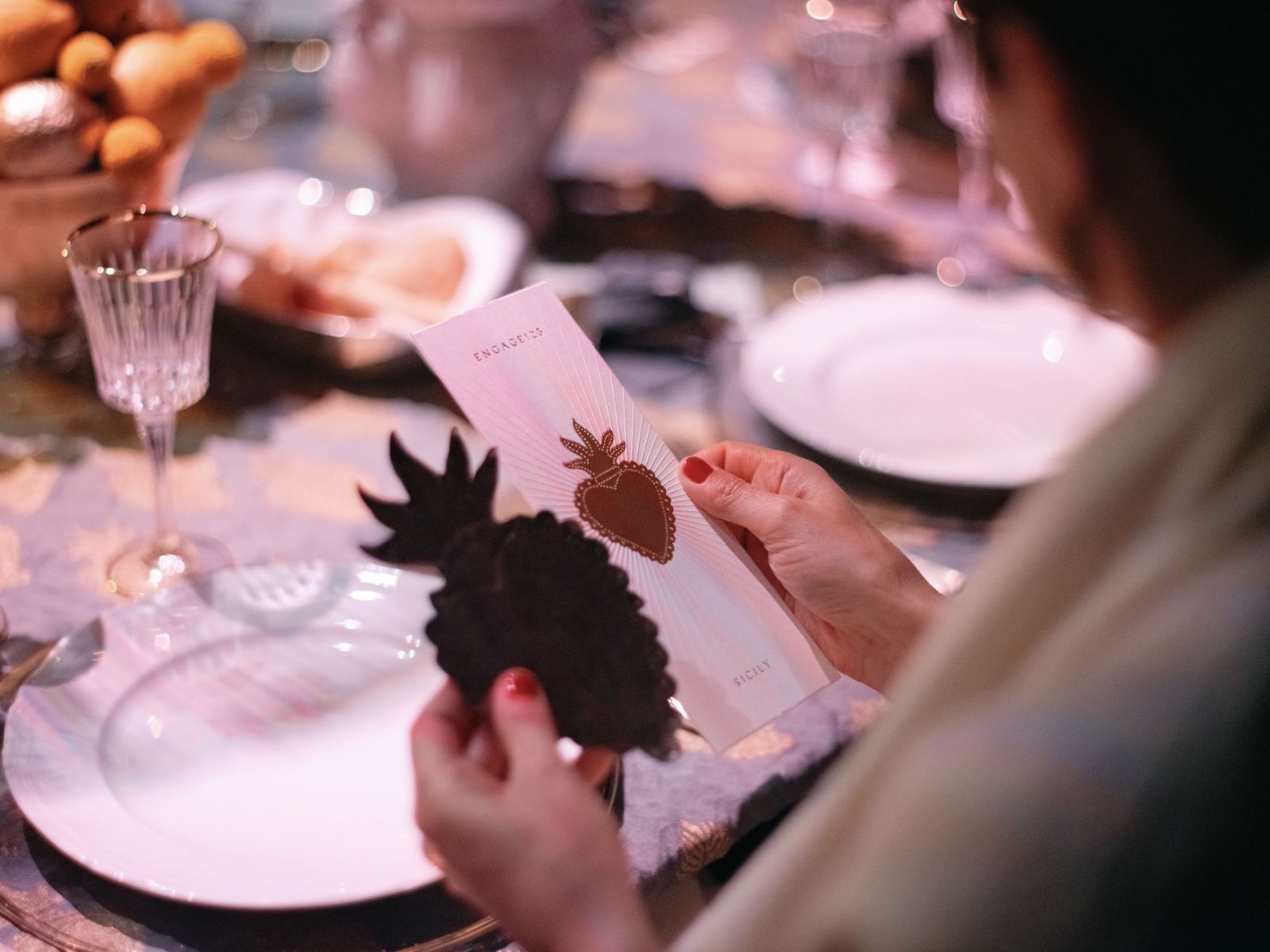 The entertainment evolved through the evening.
Down the center aisle was a catwalk for our dancers and musicians. Elan Artists created a program that was full of surprises and dramas throughout dinner. And when the meal was done, the music transitioned into a late-night street party.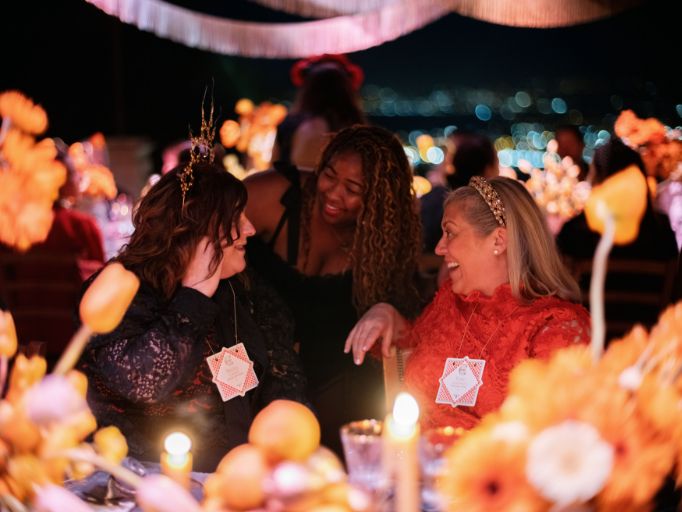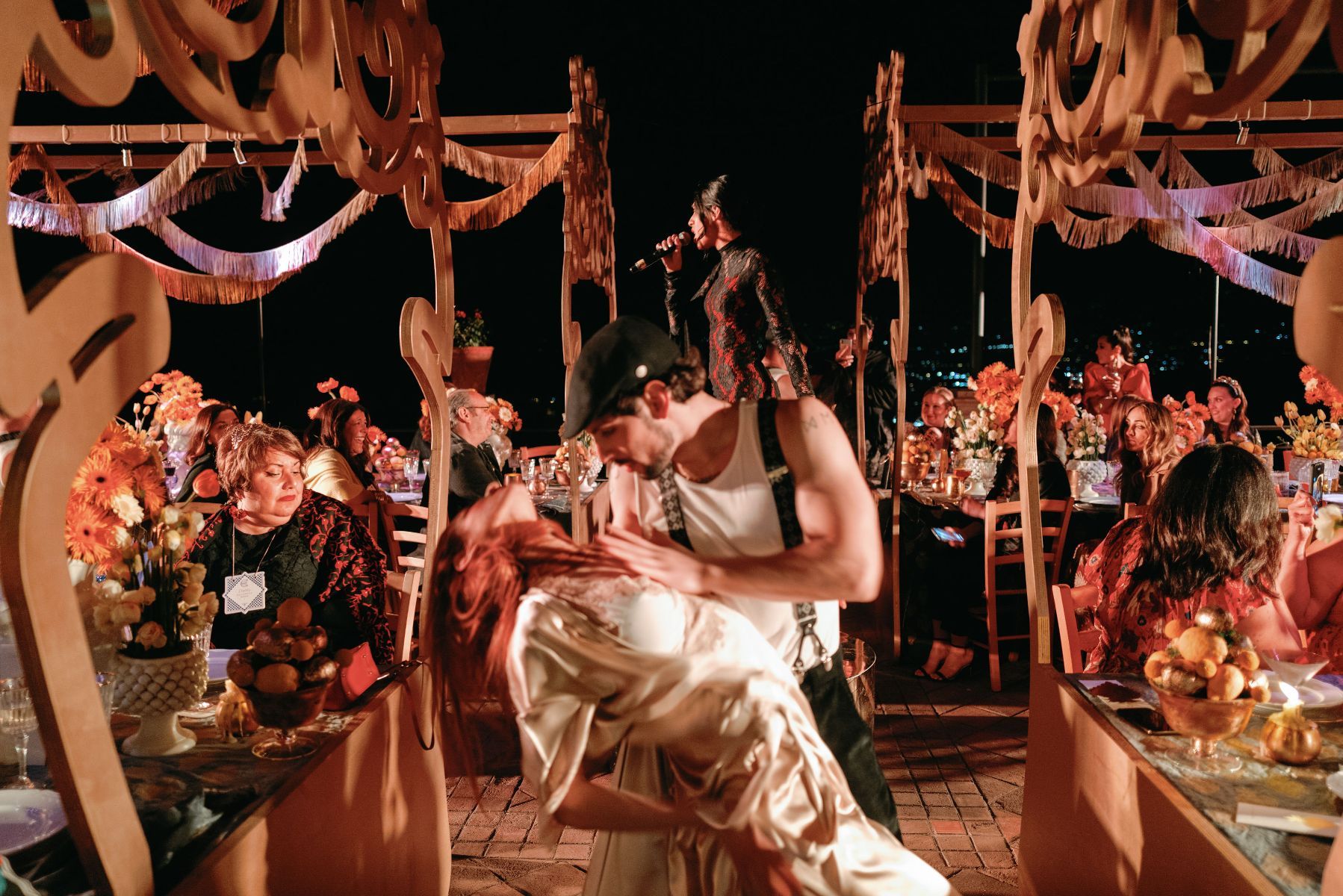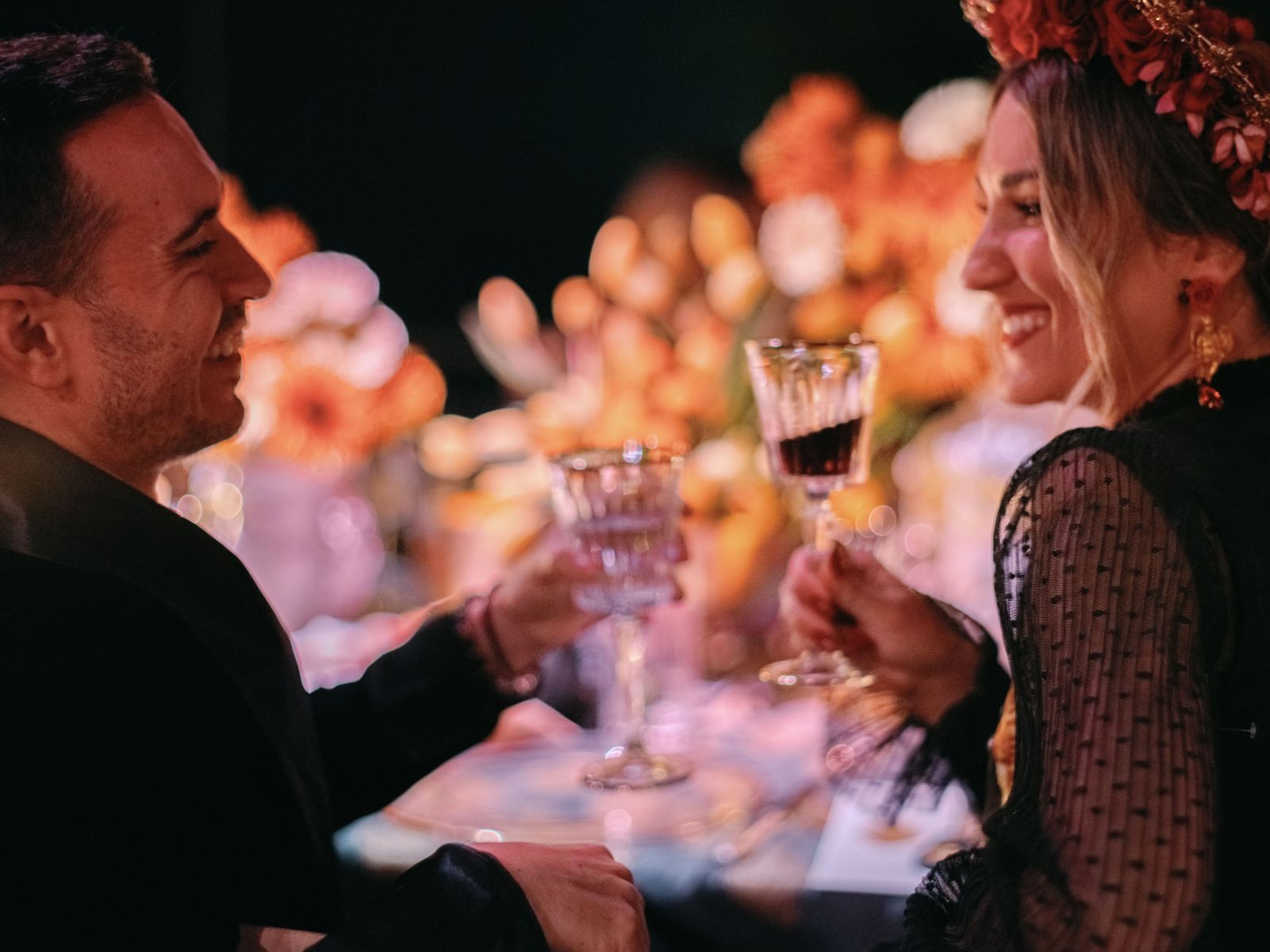 When the music turned up, so did our guests! The night was a welcome celebration and a welcome home for many of our multiple-Engage attendees.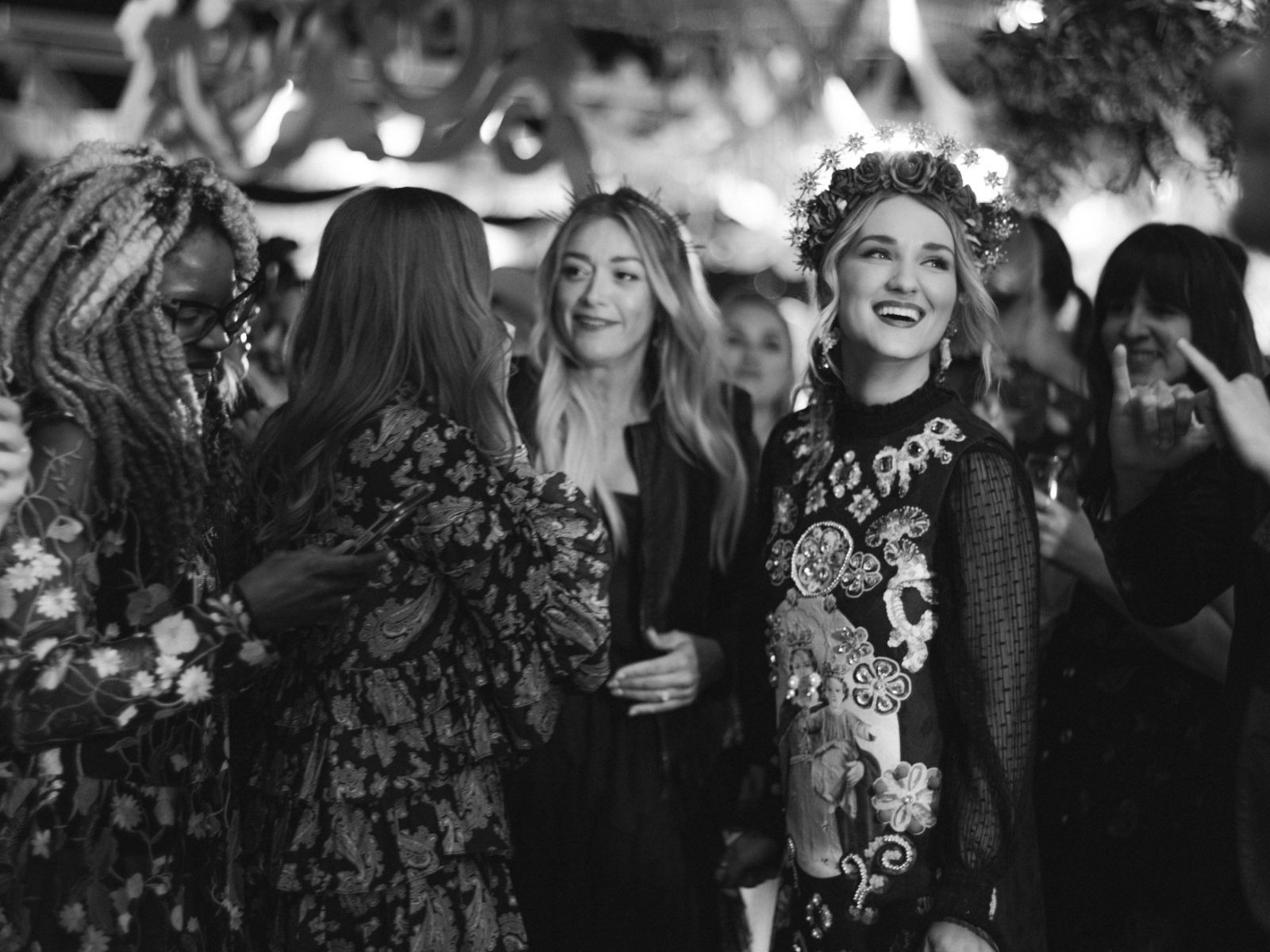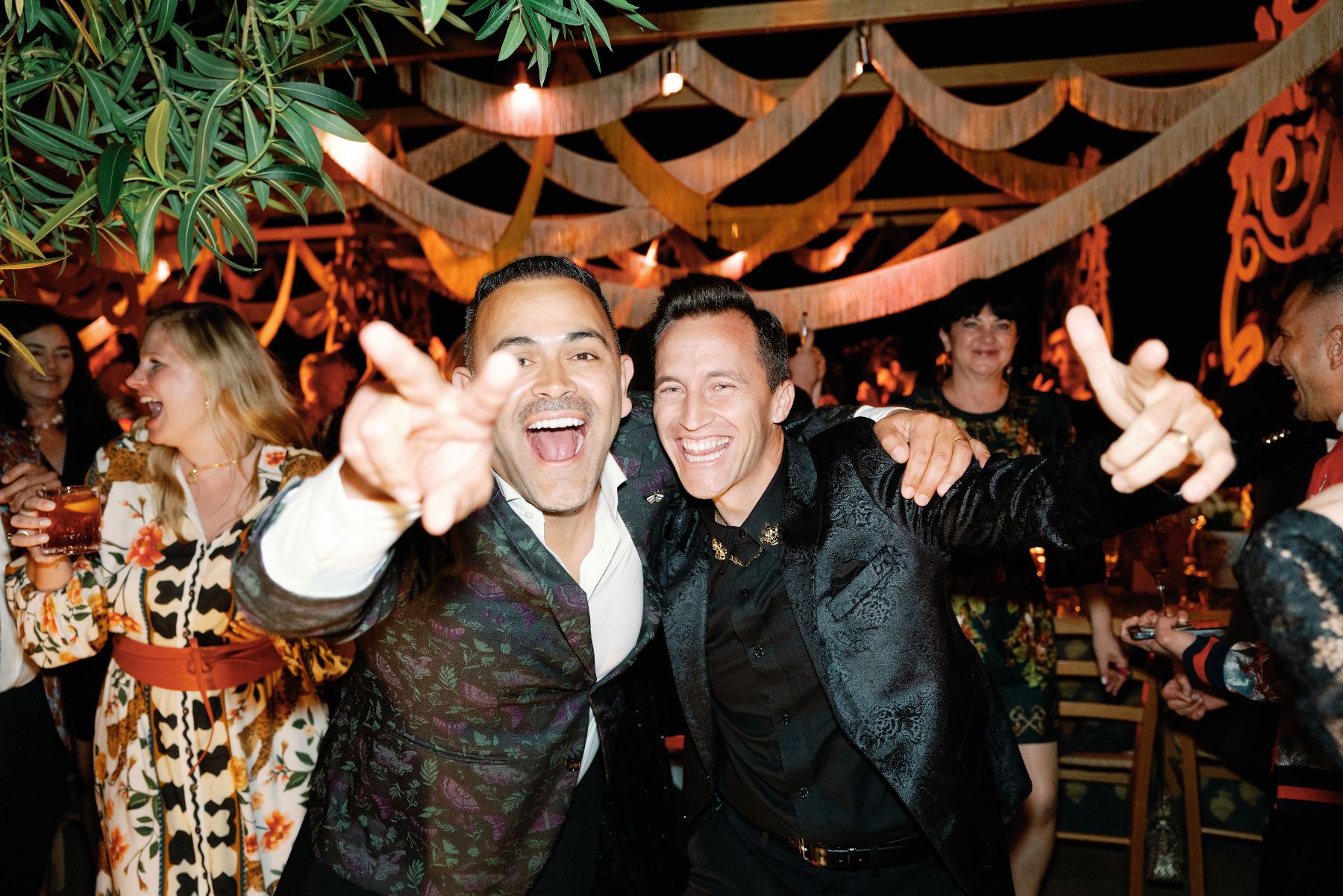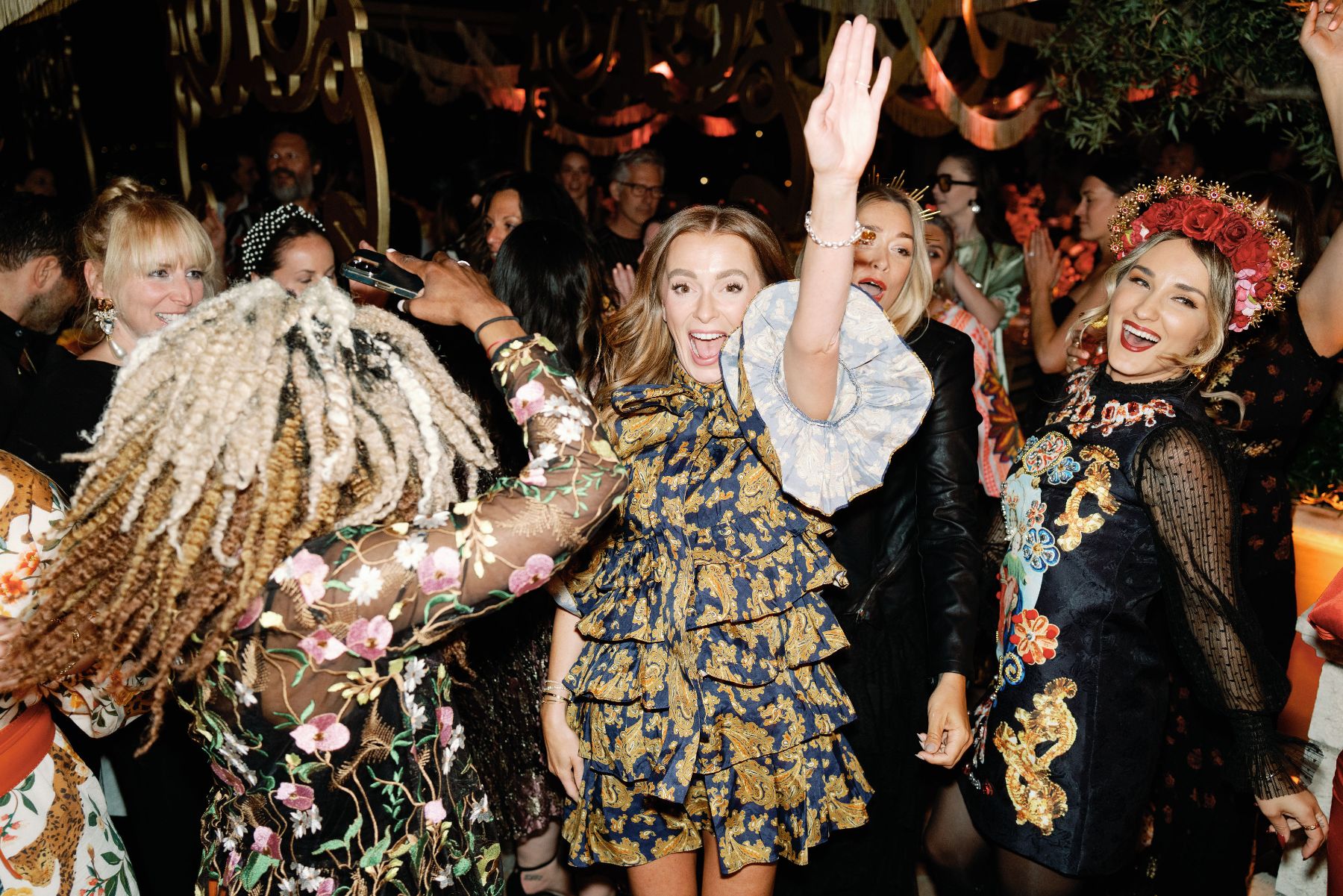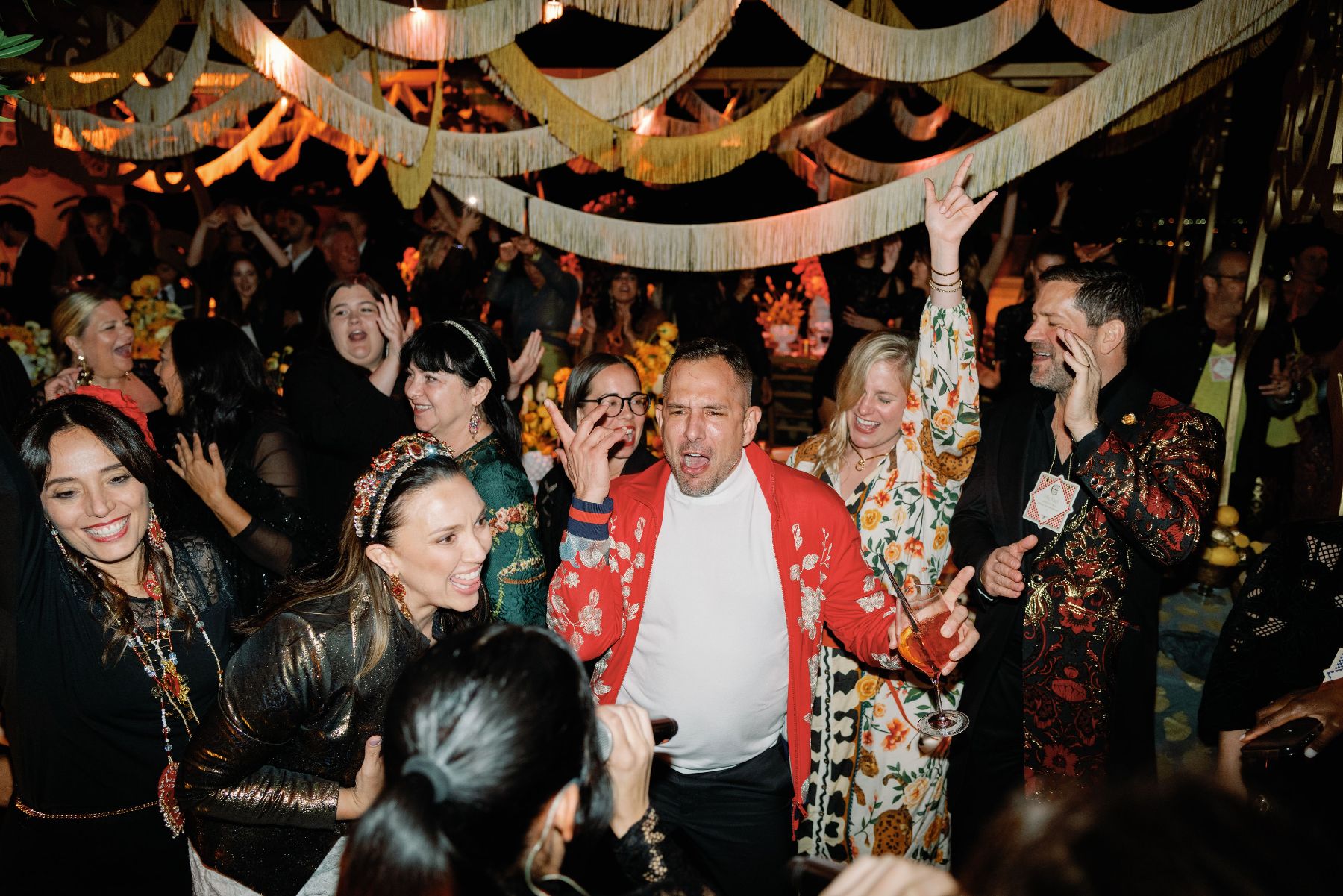 To end the evening with views like this was nothing short of magical. Our Engage! welcome party at Grand Hotel Timeo certainly did not disappoint. 
To see more images from this Sicilian street party, visit our gallery here.